Snapdeal hasn't had the best couple of years. It's rapidly fallen away from the race to become the biggest e-commerce company in India, and now lags both Flipkart and Amazon by a fair distance. It's not expanding – it recently shut down Exclusively.com 18 months after acquiring it, and has now also suspended its affiliate program. It's also losing Rs. 9 crore per day.
But yesterday, Kunal Bahl told Reuters in an interview that he expected the company to be profitable in two years.
The announcement, predictably, was met with some surprise within the startup community.
Normally this would be considered a good thing but in this case, it only shows how much SD has lost the plot in the e-com sweepstakes… https://t.co/uNTtMFM4zB

— Sumanth Raghavendra (@sumanthr) February 6, 2017
Bakchodi ka Badshah ! https://t.co/TafQgseULZ

— Unicon Baba (@uni_con1) February 6, 2017
But this isn't the first time that Snapdeal has made a bold proclamation about its profitability outlook – it's been doing so for years.
2011
In 2011, Snapdeal was still running as a hybrid of a deals model and a product site. It was confident of its profitability prospects then. "For us, the path to profit is very clear. We get 30% margins on local deals and 25% on product deals. Everything we sell is profitable," Kunal Bahl had then said in an interview in August 2011. "Bahl and Bansal claim they know how to get there (profitability). They talk "low costs", "talent pool", "innovation" and "protection"," Times of India had reported. 
2013
In 2013, Snapdeal had become a major e-commerce player. Amazon had not yet entered the country, and Snapdeal's flag was flying high. It was also confident about becoming profitable soon. "I have no doubt in my mind that we will become operationally profitable soon," Tony Navin, Snapdeal's then VP of Business Development had said. 
2014
In 2014, Snapdeal was confident of its prospects.  "Snapdeal has not broken even but will be profitable from the next fiscal, the partners said.," reported Mint. Next fiscal would've meant Snapdeal become profitable in FY 2015 – that clearly never happened.
Snapdeal had then also made the bold claim of becoming the first Indian e-commerce company to turn profitable. "I cannot comment on the industry since everyone has a different way of running their business. But one thing is for sure that we will surely be the first e-commerce company to turn profitable in India," CEO Kunal Bahl had told Financial Express in September 2014.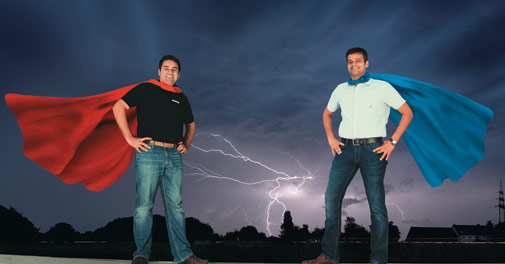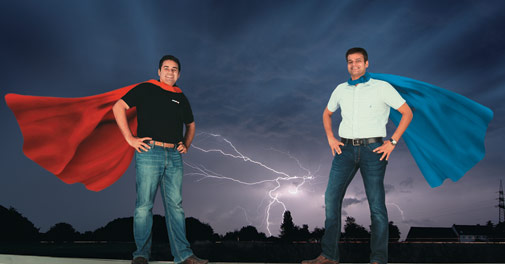 2015
In 2015, Snapdeal was facing increasing competition from Flipkart and Amazon, and also operating in a sluggish Indian e-commerce market which wasn't growing as fast as before. But Snapdeal was still bullish about its chances. Snapdeal was going to be profitable in 2-3 years, CEO Kunal Bahl had said at a conference in Hong Kong.
2016
In March 2016, CEO Kunal Bahl had said the same thing that he's said this year. "Snapdeal founder sees profit in two years," a Business Standard headline had said. The year saw Snapdeal be conclusively overtaken by both Flipkart and Amazon in the three way race Indian e-commerce race.
2017
This year, Bahl has repeated what he's been saying for the last 3 years – Snapdeal will be profitable in 2 years, he told Reuters in an interview.
Now it's notoriously hard to predict the future, and startups are fickle beasts. There have also been events in Snapdeal's journey that were beyond its control – Amazon entered India in 2013, and the Indian e-commerce market didn't quite grow at the rates that all e-commerce firms had anticipated. But it's hard to deny that Snapdeal's public posturing on its profitability over the years has been wildly optimistic.