ISRO has been launching foreign satellites for several years now, but Indian startups are now throwing their hat into the ring as well.
Indian Spacetech startup Skyroot has signed MoUs with French companies Prométhée and ConnectSAT to launch their satellites into space. The satellites will be launched abroad Skyroot's first commercial mission on the Vikram-1 orbital rocket. The MoUs were signed during a visit of the French delegation to Skyroot's facility in Hyderabad.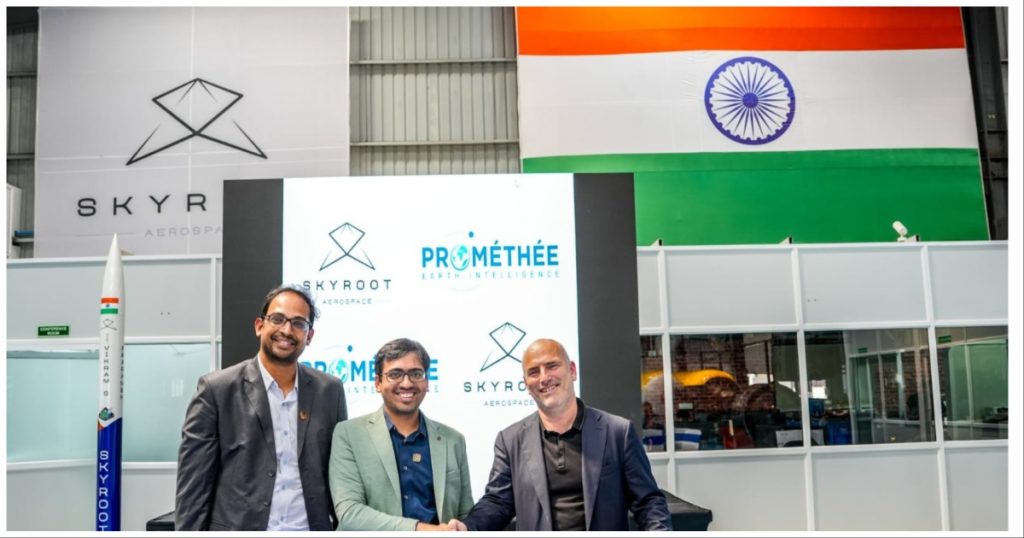 Skyroot has signed an MoU with Prométhée Earth Intelligence, which collects data on the earth from space, for providing satellite launch services for the its JAPETUS earth observation constellation. It has also inked an agreement with French firm ConnectSAT, which aims to provide internet in rural areas. ConnectSAT's IoT satellite will be launched on Vikram-1 for building the ConnectSAT's futuristic OSIRIS satellite constellation. The MoUs will lead to the procurement of launch services of Skyroot by these satellite companies over single or multi-launch agreements covering several Vikram space launches.
Prométhée co-founder & CEO Olivier Piepsz said that "50% of Prométhée's satellites require specific orbital requirements, making Skyroot's Vikram launch vehicles an ideal choice for deploying a portion of their satellite constellation". Interestingly, the two companies had entered into an exploratory understanding in Paris in July this year during Prime Minister Narendra Modi's visit to France, which had also been attended by Skyroot CEO Pawan Chandana.
Pawan Chandana said that Skyroot was increasingly emerging as a preferred choice for global operators aiming to build futuristic satellite constellations especially after it successfully launched its maiden mission – a suborbital rocket Vikram-S in November last year. "These collaborations align with India's prominent role in global space discussions in the wake of remarkable achievements such as Chandrayaan III, Aditya L1, and groundbreaking private space reforms," he said.
In November last year, Skyroot had made history by becoming the first private Indian company to launch a rocket. Skyroot was founded in 2017 by former ISRO scientists Pawan Kumar Chandana and Naga Bharath Daka, who had decided to quit their jobs and build a private space company after the Indian government had indicated it would allow private companies in the space industry. Since then, Skyroot has raised over Rs. 500 crore, sent India's first private rocket to space, and has now begun signing MoUs for foreign companies for launching their satellites. It's still early days for India's private space program, but Skyroot is already showing that India might have unlocked a lot of value by unleashing private companies into the space sector.