Even as gyms and fitness centers across India struggle to operate amid the pandemic restrictions, there has been some major consolidation in the space.
Tata Group-backed startup Cult.fit has acquired a majority stake in the Gold's Gym fitness chain across India. After this acquisition, Cult.fit has become the India's master franchise partner for Gold's Gym. The value of the deal is currently unknown. As part of the partnership, Cult.fit will invest in scaling the revenue of existing Gold's Gym centres through marketing endeavours, and facilitate centre expansion via franchisees in the coming years. Cult.fit will also be enabling all of Gold's Gym centres with its centre-tech suite and customer app.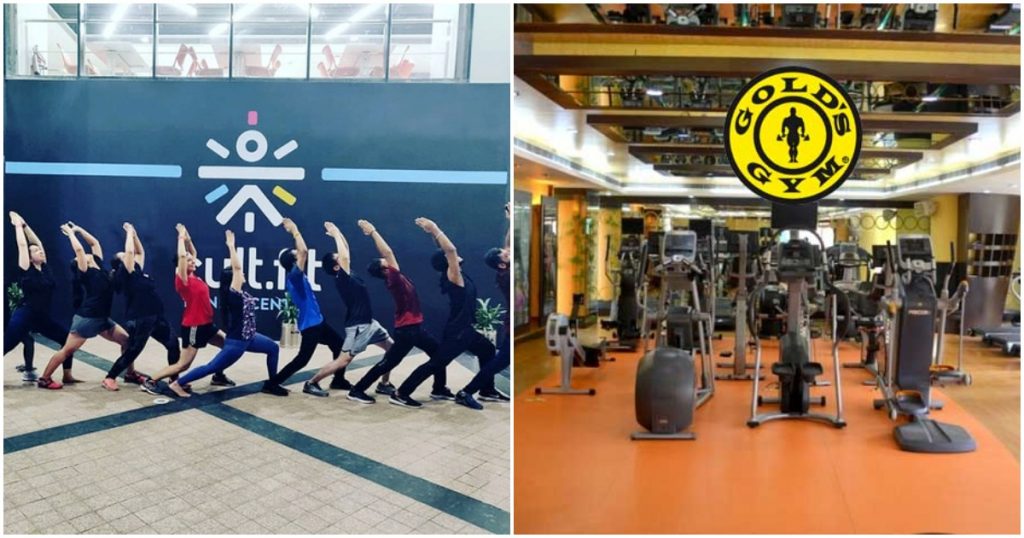 "Partnering with Gold's Gym, we will be able to strengthen our network further and offer the best of everything in fitness in one place," said Cult.fit's growth and marketing head Naresh Krishnaswamy. "Gold's Gym's significant experience and sizeable footprint via multiple franchise partnerships paired with our deep-tech expertise and process innovation creates a winning formula for our customers and potential franchise partners. Together, we aim to build immense value into the fitness ecosystem generating top-notch tech advancement, great business opportunities, and better returns for our partners in the long run," he added.
"Over the last 19 years, we have been privileged to work with the best partners in the fitness industry to successfully build the Gold's Gym brand in India," said Gold's Gym Chief Operating Officer Nikhil Kakkar. "With this partnership, we can now leverage Cult.fit's strong technology, operations and demand generation capabilities to further empower and enable our high-quality supply to scale. We see this partnership as a great win-win for our passionate franchise partners, enabling faster recovery out of the pandemic and being their partner in growth for the long run. This also allows us to give our loyal customers access to the best of fitness services across the country," Kakkar added.
This is a pretty major development in India's fitness space — Gold's Gym is the second largest player in India's fitness industry, and runs more than 140 outlets spread across 90 cities. Gold's Gym was founded in 1965 in the US, and now operates in more six continents with locations in the US, Canada, Mexico, Russia, Australia, Japan, Costa Rica, UK, Indonesia, Germany, Egypt, Jordan Saudi Arabia, Indonesia, Mongolia, South Africa and several other countries.
Cult.fit, for its part, is India's largest fitness startup. It runs fitness classes in 130 locations across India in areas including yoga, High-Intensity Interval Training, Strength and Conditioning and others, and since the pandemic, has also been focusing on providing online classes directly through its app. The company also runs its own fitness gear line, and recently launched a Peloton-like fitness bike priced at Rs. 50,000.
Crucially, Cult.fit has some big backers — last year, the Tata Group had invested Rs. 550 crore into Cure.fit, and also elevated Cult.fit founder Mukesh Bansal as the head of its digital businesses. This backing presumably gave Cult.fit the financial heft to acquire a company that not only has has immense brand recall, but also runs more outlets than it does. The timing would've helped too — the pandemic has seen gyms find it hard to run operations, and this would've enabled the relatively deep-pocketed Cult.fit to acquire a struggling rival. The pandemic has upended several industries, and firms which were better capitalized seem to be making use of the opportunity by picking off their competitors.