After having acquired a controlling stake in Big Basket, the Tata Group has made a significant investment in yet another Indian startup.
Tata Digital has said it will invest $75 million (Rs. 550 crore) in fitness startup CureFit. As a part of the deal, CureFit co-founder and CEO Mukesh Bansal will take over as the President of Tata Digital, while also continuing to lead CureFit. With CureFit and Tata Digital having the same person at the helm, the Tata Group will likely have significant control over the fitness startup.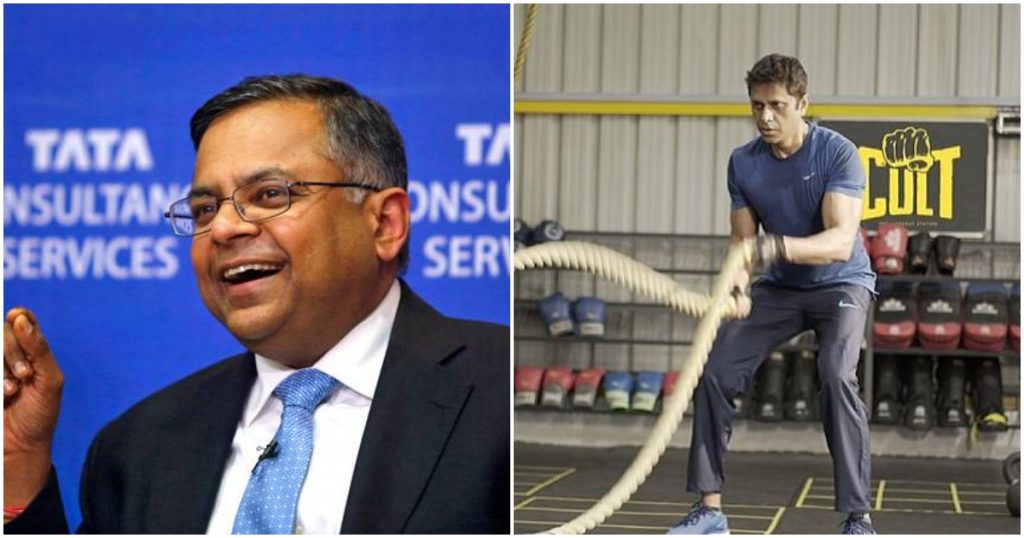 "With his (Mukesh Bansal's) deep consumer experience and an entrepreneurial mindset of having incubated and grown two very successful businesses, his expertise will bring immense value to us," Tata Group Chairman Natarajan Chandrasekaran said in the statement.
"Joining Tata Digital marks an exciting step for me and my team and is a recognition of the value we have created with CureFit… Being a part of Tata Digital will enable us to nationally scale our offerings for customers," said Mukesh Bansal. "Tata Digital has a highly inspiring vision to create the next generation consumer platform, and I am very excited to be part of the Tata Digital team that is shaping this vision," he added.
CureFit had been founded by two executives who'd cut their teeth in the Indian startup ecosystem — Mukesh Bansal had previously founded Myntra and sold it to Flipkart, while Ankit Nagori was an early Flipkart hire who'd risen up the ranks. The duo had quit Flipkart to launch CureFit, which aimed to provide health and fitness solutions for urban Indians. CureFit runs a series of fitness centers under the Cult.fit brand, while also offering healthy eating options under Eat.fit. CureFit had 4.5 million active users in April 2020, but the pandemic and the resulting shutdowns brought that number down to 1.5 million by May 2021.
CureFit, though, could well be up and running once the pandemic is over — its fitness centers have hardly any pan-India competitors, and people might be more inclined to take their health seriously after the Covid experience. What's less clear is how CureFit fits into Tata Digital's plans — its last acquisition, Big Basket, was thought to be a springboard for the company to launch its e-commerce super-app. There appear to be fewer immediate synergies between CureFit and Tata's products, but CureFit does count many upwardly-mobile Indians as its customers, and this can be a useful audience for Tata Digital to market its products to in the coming years.