Disruption can take a while to arrive, but when it does, it arrives with a bang.
After a surge in its stock price, Tesla is now worth more than Ford and General Motors combined. Tesla's stock climbed to a record high of $590 on Thursday, which propelled its market cap beyond the $100 billion mark. In comparison, Ford is currently worth $35 billion, while $49 billion. The recent surge is its stock has also made Tesla the second most valuable car company in the world, sneaking ahead of Volkswagen, and just behind Toyota, which is currently the world's most valuable automaker. Also, if Tesla's stock appreciates another 10 percent, it will be worth more than US's top three automakers, Ford, General Motors, and Fiat-Chrysler, combined.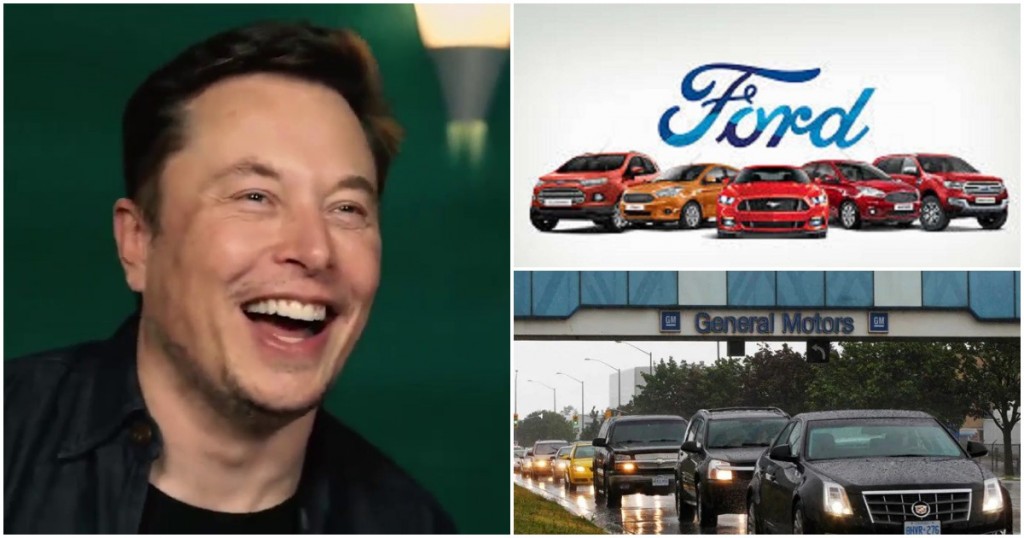 Tesla's stock has been on a tear in recent months after the company managed to meet production targets in the US, and started delivering cars from its new plant in China. Tesla's stock has doubled in the last three months, leading some to speculate if Tesla's share price is in a bit of a bubble. Tesla might be valued more than Ford and General Motors combined, but it produces 98 percent fewer cars than these two carmakers — Tesla delivered only 3.67 lakh cars in 2019. In comparison, Ford sold 59 lakh cars, General Motors sold 84 lakh cars, and Volkswagen sold 11 lakh cars in the same period.
But Tesla still holds a commanding lead in electric vehicles, and other car makers are trying hard to catch up. While traditional car companies are ploughing in millions of dollars into producing electric cars, Tesla is still miles ahead, with its Model 3 currently being the most popular electric car in the world, selling thrice as much as its nearest competitor. And stock prices are forward looking — if electric cars do end up becoming the norm, Tesla could end up dominating the space going forward, even though it currently sells a small fraction of the number of cars as larger players.
While Elon Musk would be undeniably thrilled at Tesla's performance, he personally stands to gain a whole lot from Tesla's stock rise. If Musk can keep the stock market value at above $100bn on average over the next six months, he will be entitled to the first of up to 12 stock payouts, worth around $350m each. His payment structure means that if he can turn Tesla into a $650 billion company by 2028, he'll end up earning an astonishing $50 billion as bonuses. Musk is already worth $30 billion, and if Tesla can continue on the trajectory that Tesla's currently on, he might be on target for a payday that would be the biggest ever in corporate history.