Finding new office space for a startup can be a daunting task; consumes a lot of time in searching for a new place according to the budget. Looking for the perfect office space for startups is more challenging than finding an office for a business that is existing. You have to establish how much you're willing to pay, which amenities you can afford, and how many square feet you need. For example, if you want your business to be at one of the Dallas' most desirable office locations, you can reach out to specialized websites that will help you find the right place for you in no time.
There are a number of factors that go into the search process to find the best suitable working environment.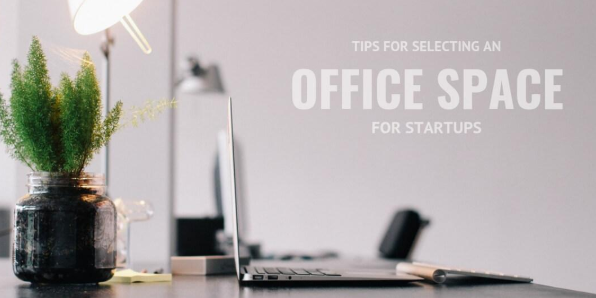 Luckily for entrepreneurs and startups, there has been a boost in the coworking spaces with a plethora of opportunities to help you find the right office space for rent in Bangalore for all your requirements and budget.
For you to find the space, you need to look at your needs and the future carefully. You also need to look at what accurately reflects your brand image. If you are looking for a few tips to help you select a startup office space in Bangalore; we have a few tips to share with you.
Consider Company Culture
Before selecting office space, you need to evaluate the needs and personality of your startup. You need to start by determining the company culture that you're building, figure out the amenities or services you require and which you don't.
Prior to selecting a space, here are a few questions that you need to ask yourself:
Will the staff prefer a calm or peaceful work environment?

Are you looking for a private office or fine with desks within a shared space?

Do you want spaces that are available to work on weekends and holidays?

Are you willing to work and socialize with other entrepreneurs?

Is the co-working space close to public transportation?

What is the type of community that you'd prefer?
Take all of these questions into consideration; it is necessary that you accommodate your employees with breaks and other activities; creating a positive impression on clients that come to visit you.
Price
Apart from all of the questions that you've to ask yourself, you need to check whether the price is right for you and your business or not.
As you move forward to acquire new space, see to that the price doesn't actually slow down the growth of your business in other areas the company functions. It is important for you to consider if any fees are added to your new offices such as printing charges, internet, parking or other such bills that could incur you some extra bills to pay.
The best option for you to check out if there are such additional costs is to read through the agreement before signing them up.  
Identify the things to access
Everything that is vital for a startup to function efficiently needs to be analyzed thoroughly.
You need to pay massive consideration to what your team is going to have access to; apart from the amenities and internet connection that is available for access in a startup.
Make sure space has enough parking space that is feasible to both your team and the clients. It is also necessary for your office to be wheelchair accessible which offers excellent benefits to your team and the people visiting your office.
Trial Before buying
Before you move towards signing the papers and buying the place, check out whether the place is worth buying it.
During the trial period, ensure the amount of distraction, the culture of companies present there; take into note the critical factors like office temperature, coffee machine, management cleanliness, etc.
Get to know the place better while you are working during the trail and ask your team that is it possible to create a company culture in the co-working space?
If you and your team find space is best to work in, then it'll increase productivity, thereby creating more connections with distinct startups and entrepreneurs.
Conclusion
The moment you arrive at a new place for working, you should imagine positively that the business dealing in the space take places smoothly. If the place seems to be pleasurable for you and your team, then this seems to be an excellent chance for your company to work in.
It is important for you to have a list of preferences if you have some; you will not be falling short in the process of selecting the right office space.