Many Indian startups are entering the unicorn club, and reaching sky-high private valuations. But a relatively unheralded startup has managed to reach the holy grail of entrepreneurship in India — it has become a publicly listed company.
Travel booking startup EaseMyTrip's shares listed on the National Stock Exchange and the Bombay Stock Exchange today. On the NSE, EaseMyTrip's shares listed at Rs. 212.25, a 13.5% premium over their issue price of Rs. 187. During the day, the shares touched a value of Rs. 233, up 25% from the issue price. In its IPO which was open between March 8-10, EaseMyTrip had offered 1.5 crore shares, and received bids for 240.27 crore shares, which meant its IPO was oversubscribed 160 times.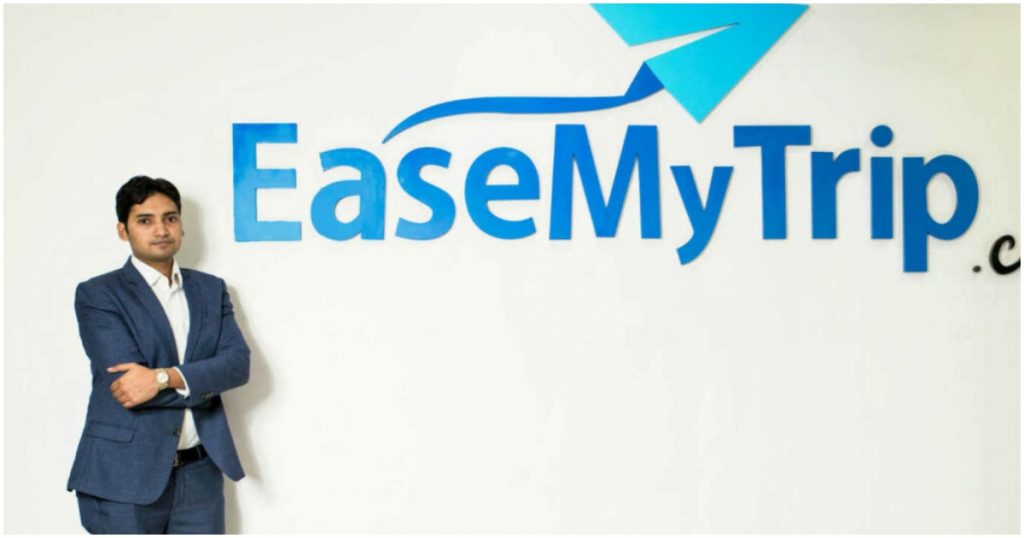 This helps EaseMyTrip enter the select club of Indian technology companies that have managed to go public. EaseMyTrip was founded in 2008 when its founders, brothers Nishant Pitti and Rikant Pitti, used to book air tickets for their father's frequent business trips. They realized that online prices were often cheaper than the prices charged by offline agents, and by booking tickets online, they managed to save money in the process. They decided to turn this insight into a business. Initially based out of their home garage as a travel agency, EaseMyTrip began focusing on the B2B2C (business to business to customer) distribution channel, providing offline travel agents access to its website to book domestic travel airline tickets. In 2011, EaseMyTrip began selling tickets directly to customers, and in 2013, it began tying up with corporates to book tickets in bulk.
India had no shortage of travel booking sites, but EaseMyTrip managed to make a name for itself by charging no convenience fees while booking tickets. This enabled its tickets to often be cheaper than competitors, which helped the new company garner users. All this while, EaseMyTrip appears to have also kept an eye on its finances — perhaps bolstered by its agent and corporate booking arms, EaseMyTrip managed to garner a profit of Rs. 35 crore in FY20. In comparison, MakeMyTrip had registered losses of $447 million over the same period.
EaseMyTrip now has expanded into selling holiday packages, travel insurance, and other travel bookings. It has 477 employees, 52,000 travel agents, and offices in Singapore, Dubai and London. And with it now joining the select group of Indian startups that have gone public, the homegrown travel booking business seems to be flying high.