India's startup winter had thus far impacted only employees, but it appears that even co-founders aren't immune.
Two of the three Sharechat co-founders have stepped aside from their day-to-day roles at the social media startup, Moneycontrol reports. Bhanu Pratap Singh, who was the company's CTO, and Farid Ahsan, who Sharechat's COO, have both stepped down from active roles. They will however remain on the company's Board. The third-cofounder, Ankush Sachdeva, will continue to be the company's CEO.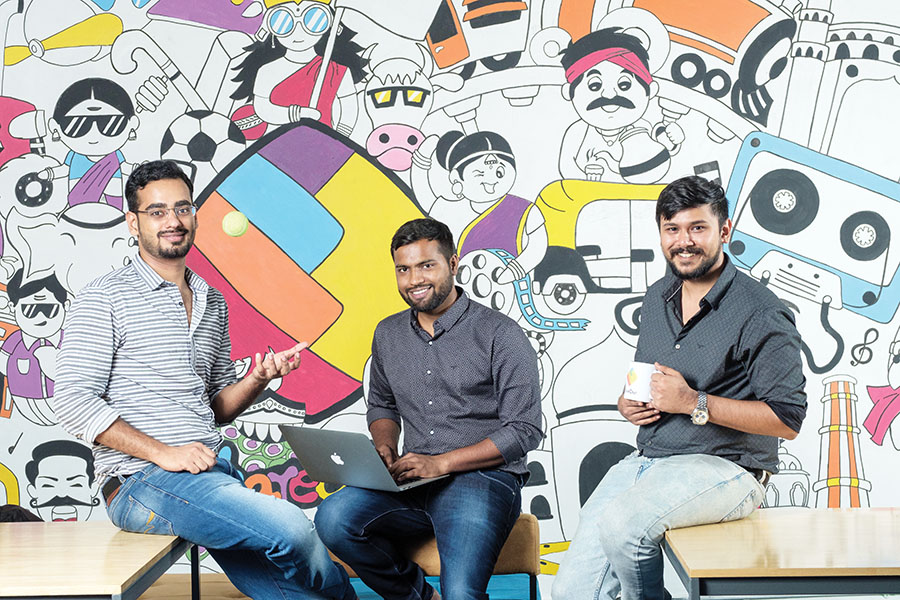 "Over last few months, we have onboarded several senior leaders in Engineering, Finance, HR and Content Ops who Bhanu & Farid have helped in getting ramped up and become well-equipped in steering the company going forward," Sharechat CEO Ankush Sachdeva wrote in an internal note. "Bhanu & Farid believe that all the critical business functions they are owning are now in steady hands and have decided to step down from their active roles in the company. They would however, continue to be a guiding force for the company and stay on the board," he added.
It's not unusual for co-founders to step down at tech companies — Amazon founder Jeff Bezos and Google founders Sergey Brin and Larry Page have similarly stepped aside from day-to-day roles at their firms. But co-founders usually leave companies when they've managed to establish large businesses, and believe that the time is ripe for professional management to take over.
Sharchat, though, might not be quite there yet. Sharechat reported revenue of Rs. 347 crore in FY22, but also simultaneously recorded losses of Rs. 2,500 crore. This meant the company, seven years after being founded, continues to spend Rs. 9 to make every single rupee it earns. While Sharechat's main app remains popular in small towns, it hasn't yet quite penetrated the mainstream like other global social networks. Moj, Sharechat's TikTok clone, had attempted to quickly garner users when TikTok was banned in India, but has seen incumbents like Instagram Reels and YouTube shorts prise away much of that traffic.
And like other startups, Sharechat appears to be feeling that its growth might not have kept pace with the valuation the company attained over the last few years. Just last week, Sharechat had laid off 500 employees, which amounted to 20% of its workforce. Late last year, it had laid off another 100 employees. Sharechat also shut down its fantasy games vertical Jeet11 this year.
Two of the company's co-founders have now stepped aside from day-to-day roles. Both are already fabulously wealthy thanks to their Sharechat shareholdings, but the timing seems to be a bit of a coincidence — both seem to have now simultaneously realized that they can hand off their roles to professional management, and both don't seem very keen on helping Sharechat grow over the next few years. With profitability for Sharechat still a long way away, professional management will have their task cut out as they look to ensure that India's largest homegrown social network is financially viable as well.