When Ola had first announced that it was launching in Australia earlier this year, there had been many congratulatory messages — Ola would become the first Indian startup to commence on-ground operations on foreign shores, and could pave the way for many Indian companies to follow suit. There had been some trepidation as well — Uber was the biggest ride-hailing player in Australia, and people wondered how Ola would manage to compete against a well-funded global competitor.
But in its Australia entry, Ola is managing to get the word out through the most unlikely source — existing Uber drivers.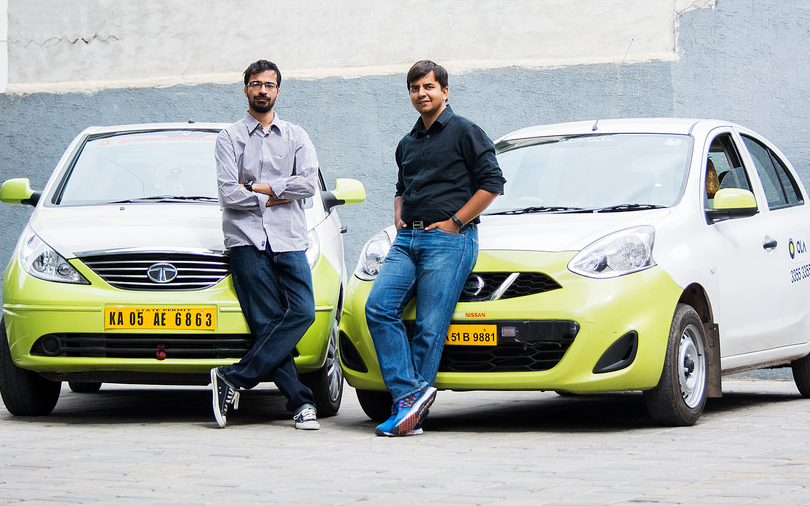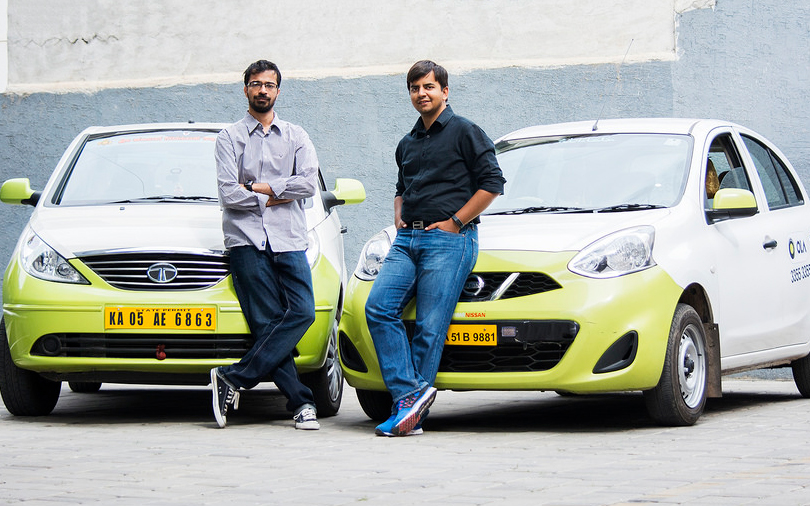 Uber drivers in Perth are handing their passengers Ola's promotional cards to get them to switch to Ola, reports Sydney Morning Herald. These drivers are likely motivated by Ola's lower commissions — as an introductory offer, Ola is taking only 7.5% of the fare from drivers as commission, while Uber charges a whole 27.5%. Ola has said it'll raise commissions to 15% going forward, but that will still be lower than what Uber charges its drivers.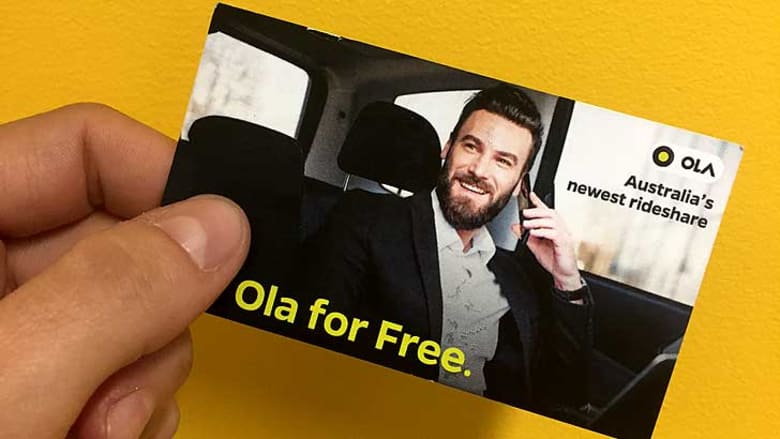 And that's meant that Ola's effectively got its biggest rival's partners to promote its services to potential customers. "I have both apps open, and will take an Ola trip first as I earn more with them," an Uber driver said. Some Uber drivers are urging customers to switch to Ola so that they can earn more per ride, reports say.
This sounds like a bit of a coup for Ola, which was very much the underdog when it had launched in Australia. Uber had been in the country for over 5 years, and now has 82,000 drivers across the country. Ola had entered Australia three months ago, and now claims to have 30,000 drivers signed up on its platform. In Australia, cab drivers can use any number of ride-hailing apps simultaneously, so it's likely that there are many drivers that are signed up for both Uber and Ola. But the number also shows that Ola is making inroads down-under within a few months of its launch.
And this sets up a delicious Uber-Ola rivalry in Australia, much like the one the two companies are engaged in India. In India, Uber and Ola have been fighting tooth-and-nail to capture India's ride hailing market, and the sparring hasn't always been civil. In 2016, Uber had sued Ola for allegedly sabotaging its rides by booking them and immediately cancelling them; last year, Ola had called Uber "a foreign firm with no regard for Indian laws." Their fractious history will likely carry over to Australia, where they'll again look to capture a market that's more mature, and has a much higher per-ride transaction value than India.
But Ola's strategy of rock-bottom fares to enter a new market will look familiar to Uber — it is straight out of Uber's own playbook. Uber has a history of entering markets with generous promotions and discounts, which eventually drive out competition. Uber had tried something similar in India, but Ola managed to get some big investors behind it, and matched it step-for-step. Now Ola's stepped out of its home market, and taking on Uber in its own backyard. Uber might've initially seen Ola as a local player that it was competing against in India, but if Ola can pull off a successful Australia launch, it might end up seeing Ola as a significant global rival.