Zomato's stock might be down over 70% from its all-time highs, but Uber has chosen to end its ride with the food delivery company.
Uber has sold its entire 7.8 percent stake in Zomato for $392 million (Rs. 3,100 crore). Uber today sold 612,199,100 shares in Zomato at a price of Rs. 50.44 per share. Uber had acquired these shares when it had sold Uber Eats to Zomato in January 2020.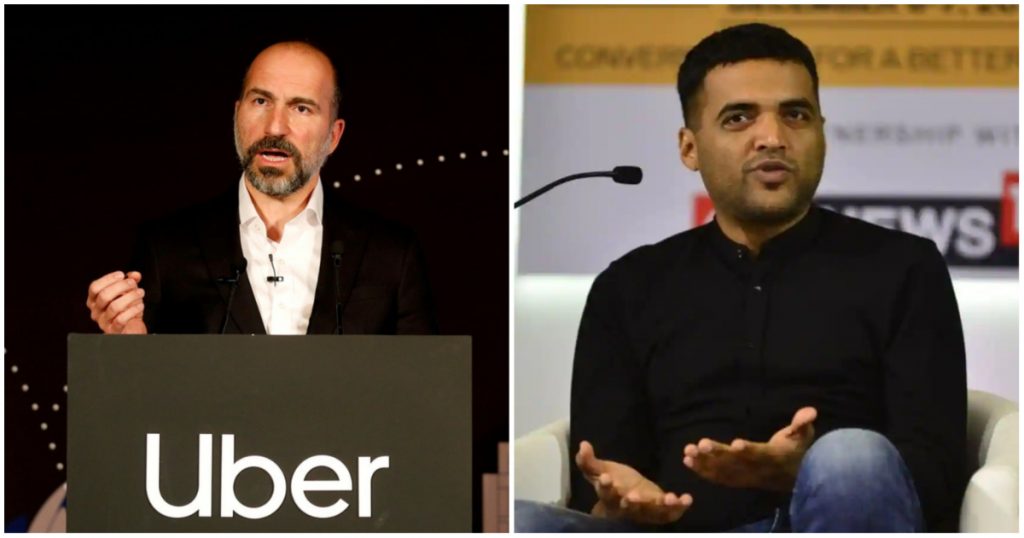 The sale effectively concludes Uber's foray in the food delivery space in India. Uber had launched Uber Eats in India all the way bac in 2017, when the food delivery space was hotly contested between companies including Swiggy, Foodpanda and TinyOwl. Uber Eats, though, had aggressively promoted its services through offers and discounts, and had managed to corner a sizable percentage of the market. But after Uber had gone public in 2019, there had been pressure on the company to exit from unviable markets and businesses, and its Indian food delivery play hadn't made the cut — in January 2020, Uber had sold off Uber Eats to Zomato, and received $206 million of Zomato stock in return. Even though Zomato had chosen to shut down Uber Eats, Uber had continued to indirectly own a slice of India's food delivery space through holding of Zomato shares. That food delivery play ended today after Uber decided to sell off its entire stake in Zomato.
But the timing of Uber's sale might indicate that Uber might not have much confidence in the Zomato stock — Zomato's stock was trading at more than 3x of its current value just a few months ago, and Uber could've waited for a while for it to regain those levels. The difference in its exit outcomes could've been significant — had Uber sold its Zomato shares at Rs. 150 per share, a level that it had maintained for several weeks last year, it would've made a cool $800 million (Rs. 6,400 crore) extra from the sale.
But every transaction must have a buyer and seller, there was a buyer for Uber's shares too. As Uber chose to exit Zomato, Fidelity's emerging market fund bought over 50 lakh shares, while ICICI Prudential bought another 45 lakh Zomato shares. It remains to be seen how Uber's decision to dump its Zomato shares will look in hindsight, but for now the ride-hailing giant seems to be indicating that it doesn't see much upside in the Zomato stock in the coming months.