India's ride-hailing space hasn't had a lot of activity in recent years — the coronavirus pandemic had caused passenger numbers to fall, and two incumbents were largely meandering along since. But the space could soon be jolted out of its slumber with some brand new innovation.
Uber has signed an MoU with Tata Motors for 25,000 electric vehicles. Under the agreement, Uber will deploy Tata Motors' XPRES-T EVs by partnering fleet operators in Delhi National Capital Region, Mumbai, Kolkata, Chennai, Hyderabad, Bengaluru, and Ahmedabad. This is the largest EV deal in the ride hailing space in India.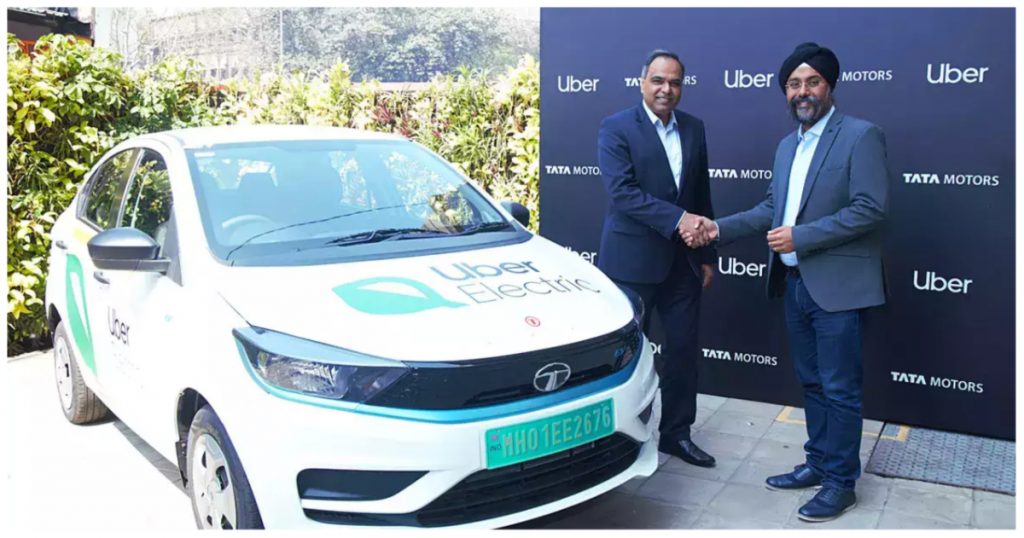 "Uber is committed to bringing sustainable and shared mobility to India," said Uber India President Prabhjeet Singh. "This partnership with Tata Motors is a major milestone in that journey. It represents the largest EV partnership yet between an automaker and a ride-sharing platform in India," he added.
"Offering customers our environmentally friendly EV ride experiences via Uber's Premium category service will accelerate the adoption of green and clean personal ride-sharing," said Tata Motors Passenger Cars MD Shailesh Chandra. "While enhanced safety, silent, and premium in-cabin experience provides customers with a relaxed ride, the fast-charging solution, driving comfort, and the cost-effectiveness of the EV makes it an attractive business proposition for our fleet partners," he added.
As per reports, Uber not buying these cars — the delivery of vehicles will be provided to Uber's fleet partners, who will run these vehicles on Uber's platform. And Tata's XPRES brand is already being extensively used by smaller fleet companies — EV ride hailing startup BluSmart mobility has already ordered 13,500 XPRES EV cars, while Lithium Urban Tech and Prakriti E-Mobility have ordered 5,000 and 2,000 cars each.
And having these EVs on roads could potentially change the dynamics of the ride hailing space in India. While EV ride hailing options that are currently available don't necessarily offer a price advantage over traditional cars, EV cars are much cheaper to run, so they could end up pulling down prices for consumers in the entire space. And with one of India's largest ride hailing platforms tying up with one of its largest EV manufacturers, India's ride hailing space could be electrified much sooner than was initially expected.