At Uber's town hall meeting during which it announced the departure of CEO Travis Kalanick, Liane Hornsey, its Chief Human Resources Officer, was trying to rally the troops. Uber had been hit by a series of scandals which accused the company of having a discriminatory and toxic work culture, and morale was low. "I know you're polishing your resumes," Hornsey said, worried that some employees were considering leaving the company. "I want to finish today by saying, put your bloody, put your resumes down, put your bloody phone down on the recruiters. And join with me to make this company everything it needs to be."
Her speech was rousing — but it needed to have a rider. "I read yesterday if I say bloody, you all have to take a shot," Hornsey said, shortly after saying "bloody". She laughed nervously and added, "But only after hours. Sorry." Hornsey wasn't allowed to mention shots any more — the report that had been presented during the meeting to help Uber become a more inclusive workplace said that the company needed to limit alcohol consumption during work hours.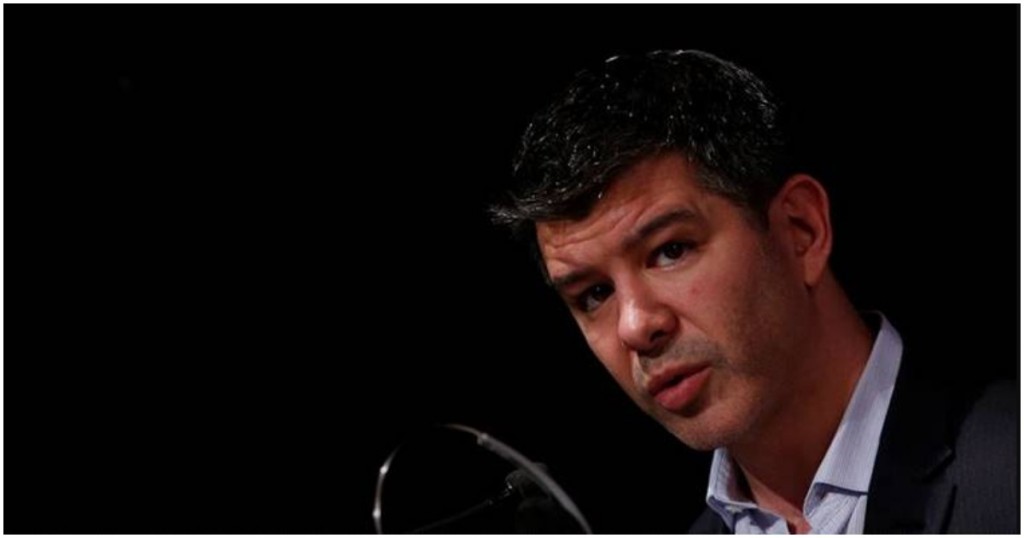 Hornsey's struggle with shots wasn't the only instance of Uber struggling to come to terms with its new culture. At the very same meeting, Uber board member David Bonderman had joked that women talked too much during board meetings. He had to quit the very same day.
Bonderman's removal made it amply clear that Uber was looking to turn a corner. Stung by multiple accusations of sexual harassment, Uber had instituted an independent committee to look into its workplace culture. The committee wasn't messing around — based on its suggestions, 20 employees were fired during a town hall held on 6th June. A week later, the committee submitted a 13-page report to Uber's board, listing down recommendations that could help Uber become a more inclusive workplace. Uber's board accepted all its recommendations.
Most of the report contains admirable suggestions. The committee wants Uber to devote more resources to its human resources department, make its promotion process clearer, and address employee retention at the company. Some other recommendations, though, are far-reaching — and could fundamentally change how Uber operates as a company.
Uber's already sent Kalanick off on an indefinite leave of absence, and wants to clip his wings upon his return — the committee has recommended that some of his responsibilities be now shared by other senior executives going forward. The committee also wants to do away with Uber's 14 cultural values, including "Let Builders Build", "Meritocracy and Toe-stepping", and the ever-famous "Always be hustling", claiming that they'd been "weaponized" by its employees. Uber will now also be required to focus highly on diversity — the report says that Uber must hire a Head of Diversity who'll report of the CEO, recruit from Historically Black institutions, and even follow something called the Rooney Rule, which'll require that "each pool of candidates interviewed for each identified position includes at least one woman and one member of an underrepresented minority group." The committee goes as far as to recommend that it's preferable that its new COO be someone from a "diverse background".
But will an Uber without an empowered Travis Kalanick at the helm still be the Uber of old? Will an Uber where its employees aren't hustling still be the Uber of old? Uber had been legendary for its hustle — it launched new cities at breathtaking pace, fought off local authorities without breaking a sweat, and brushed aside controversies with predictable regularity. Kalanick had been its public face, meeting government heads, investors, and driver partners with equal elan. This public censure could diminish his stature among Uber's stakeholders and also its employees. Also, Uber's still very much a startup, and certainly growing like one — will it have the time to meet the onerous diversity requirements the committee has recommended?
More worryingly, how will the average Uber employee react to the changes? Companies are very much like living organisms, and Uber has acquired a character over the last eight years that's all its own. Flipping it around overnight isn't going to be easy– board member Bonderman's remark about women talking too much showed old habits die hard, as did Chief Human Resources Officer's awkward retraction of the mention of "taking shots". Uber wouldn't want a situation where its employees are constantly tripping up, worried if they're adhering to its new cultural norms.
And he report seeks to make sweeping changes to Uber's cultural norms — it suggests that dinner in office be served sooner than 7 pm to let people with families go home early, and recommends employees be allowed greater flexibility to work from home. Uber employees will likely lead more fulfilling lives going forward, but will they be able to give as much to the company as they used to? Uber had a work hard, party hard culture — a 2013 email from Kalanick before an offsite had to institute a "no puking rule", but the report suggests that Uber now disallow all consumption of alcohol during work hours. Uber's employees won't be partying as hard as before — will they be able to work as hard as before?
And some changes border on the ridiculous. Uber Board member Arianna Huffington announced that the company's War Rooms, where employees congregate whenever there's an operation crisis, will now be called "Peace Rooms". And at one point in the town hall, HR Chief Liane Hornsey asked everyone in the room to stand up and give each other a hug.
Uber's competitors, of course, are likely watching all this with glee. Uber was a fearsome rival, where it employees worked harder than anyone else, hustled harder than anyone else, and stopped at nothing to win the upper hand. A rival whose employees congregate in peace rooms hug each other before meeting seems a lot less intimidating.   
[The opinions expressed in this article are those of the author and not necessarily those of OfficeChai.]