The startup winter is here, and formerly profligate startups are now doing their best to adapt.
Unacademy CEO Gaurav Munjal has told his team that the company is slashing founder and management salaries, doing away with complementary food in its offices, and cutting back on business travel. "Until now we have never had frugality as one of our core values," he wrote in an email. "Honestly since we were focused on growth and the fact that we had raised millions of dollars of capital it wasn't a priority. But now the goal has changed. We have to do an IPO in the next two years. And we have turn cash flow positive. For that we must embrace frugality as a core value," he added.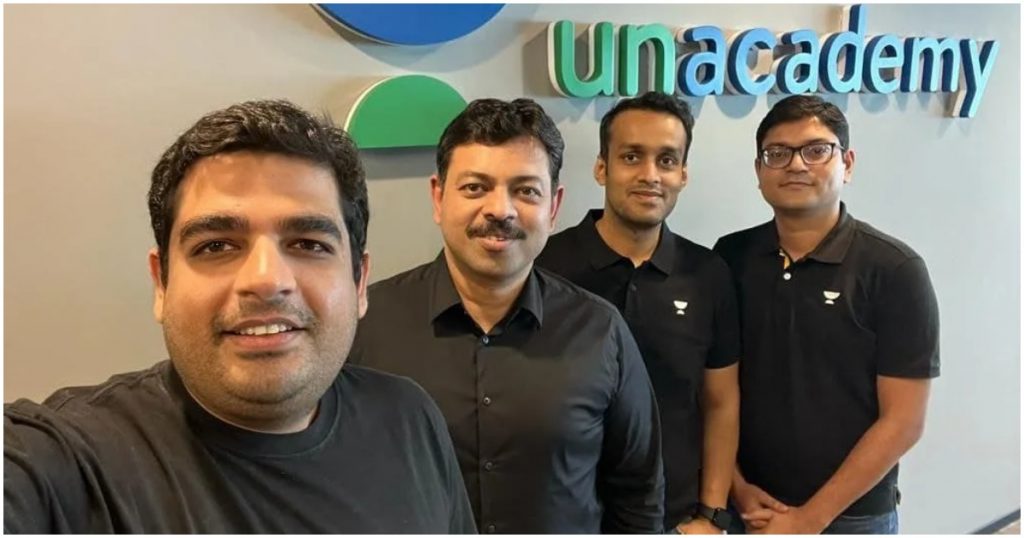 "Even though we have more than 2800 crores in the bank (as of this morning), we are not efficient at all. We spend crores on travel for employees and educators. Sometimes it's needed, sometimes it's not. There are a lot of unnecessary expenses that we do. We must cut all these expenses. We have a strong core business. We must turn profitable asap," he continued.
He then listed out a series of steps Unacademy will take to cut expenses. "Meals and snacks will not be complimentary across our offices," the email said. Unacademy used to spend Rs. 40-50 lakh per month on complimentary food alone. "We will put strong guidelines for travel (and allow) no business class travel for anyone including CXOs and founders. Employees and educators can pay from their own pocket if they want an upgrade," the email added.
The email added that founders — including Munjal — had taken a pay cut, and senior management would be given pay cuts as well. Unacademy would also remove "certain privileges", like dedicated drivers for CXOs. Unacademy would be also shutting down "certain businesses" that failed to find product-market fit.
This is a far cry from just a few quarters ago, when Unacademy had been spending money like there was no tomorrow. Unacademy had splurged a substantial sum of money into the sponsoring the IPL, and had even signed on Sunil Gavaskar and Harsha Bhogle for an ad film. Unacademy had also tied up with Sachin Tendulkar, and had featured former captain MS Dhoni in an digital ad. Unacademy had even expanded offline, opening up a series of plush Apple-like Unacademy stores in premium locations across the country.
There had also been murmurs that Unacademy CEO Gaurav Munjal himself hadn't been particularly careful about saving money when times were good. As per a Moneycontrol report, Munjal had stayed for 6 months at the Oberoi in Bangalore during the pandemic, claiming it helped him be more productive. He'd even got some teammates to work out of the Oberoi, often working from the 5-star hotel for 20 days at a stretch.
Munjal also spared no expenses in wooing founders whose companies he was trying to acquire. Unacademy had reportedly sent two luxury BMW cars to receive the founders of a small ed-tech firm it had its eyes on, and booked them in a suite in a top hotel. The team was told that all their expenses would be taken care of by Unacademy. Munjal met the team at a luxury villa where he was surrounded by security guards, where he asked the founder to "name your price".
Munjal also regularly flew on private planes, which cost significantly more than even first class tickets. He reportedly justified a private jet expenditure to a colleague saying every hour of his is potentially worth as much as $100,000 (about Rs 76 lakh), so if he spends say $50,000 on a jet, he is in fact saving $50,000 because of the time it saves him.
Things sure have changed — leave aside private planes, Unacademy has now said it wouldn't get executives to travel in business class. This is a tale as old as time — some startups were ants, and worked diligently and conserved costs when funding was abundant. Others were grasshoppers, and looked to grow at all costs through India's funding boom. But startup winter is finally here, and the once high-flying grasshoppers are now scrambling to survive.