Paytm's investors have had a torrid time since the stock listed on the public markets on 18th November last year, but one man has had it much worse — Paytm CEO Vijay Shekhar Sharma.
Paytm CEO Vijay Shekhar Sharma has lost an average of Rs. 128 crore per day since Paytm listed on the stock markets. Paytm had listed at an IPO price of Rs. 2150 per share, but three months later, trades at a value of just Rs. 840 per share. This has meant that Paytm CEO Vijay Shekhar Sharma, who has a near 14 percent stake in the company, has seen his wealth erode by $1.59 billion over the last three months. This translates into a loss in wealth of Rs. 128 crore per day.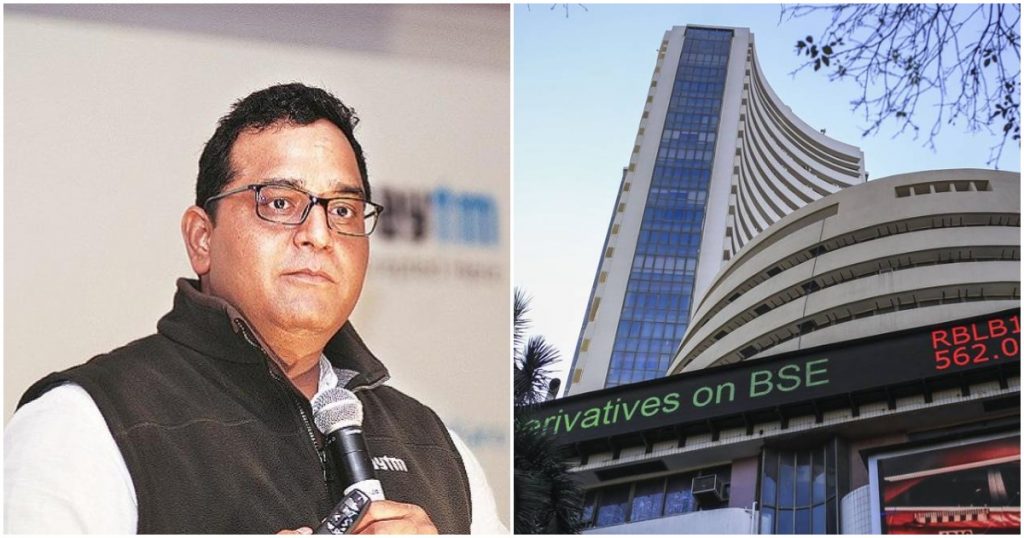 The fall in Paytm's stock has been so steep that that Sharma's personal stake in Paytm fell below the valuation of $1 billion for the first time yesterday. During its IPO, Sharma's stake in Paytm was around $2.6 billion, which now stands at just $998 million. Sharma, though, overall has a net worth of $1.3 billion as per the Forbes billionaire list. He owns 57.67 million shares in Paytm, which translate to a 8.9 percent stake in the company. Additionally, Axis Trustee Services holds 30.97 million shares, or 4.8 percent stake, on his behalf.
Paytm's share has been in freefall since it was listed on the stock markets in India's largest-ever IPO. It had fallen 40 percent below its IPO price within its first two days of trade, and had become India's worst-performing IPO since 2011. The stock had tried to stage a recovery, but has fallen even more since then. Since being listed, Paytm's stock has now dropped by more than 60 percent, and has wiped out Rs. 90,000 crore of investor wealth.
But the worst-affected individual in this whole mess is undoubtedly CEO Vijay Shekhar Sharma. He'd founded One97 Communications all the way back in 2000, built it into one of India's most successful startups over the next two decades, and eventually went public. But stock markets are a fickle beast — it's taken less than three months for his company to lose 60 percent of its value. Sharma is still fabulously wealthy — in spite of Paytm's rout, he's continues to be worth over Rs. 10,000 crore — but losing an average of Rs. 128 crore every day for three months straight has to rankle.