Until a few years ago, Xiaomi was known for being an urban-centric phone brand. It was also known to be a company that had no on-ground presence, and sold phones only over the internet. But things can quickly change in the world of tech, because Xiaomi's now looking to be just the opposite.
Xiaomi says it has opened 500 stores at once in rural India in a big offline push. "We simultaneously opened 500+ Mi Stores across India and have set a Guinness world record," Xiaomi's India head Manu Kumar Jain said. These stores will run as per something Xiaomi calls "New Retail," and  will be exclusive stores that will aim to bring the company's flagship experience to rural consumers.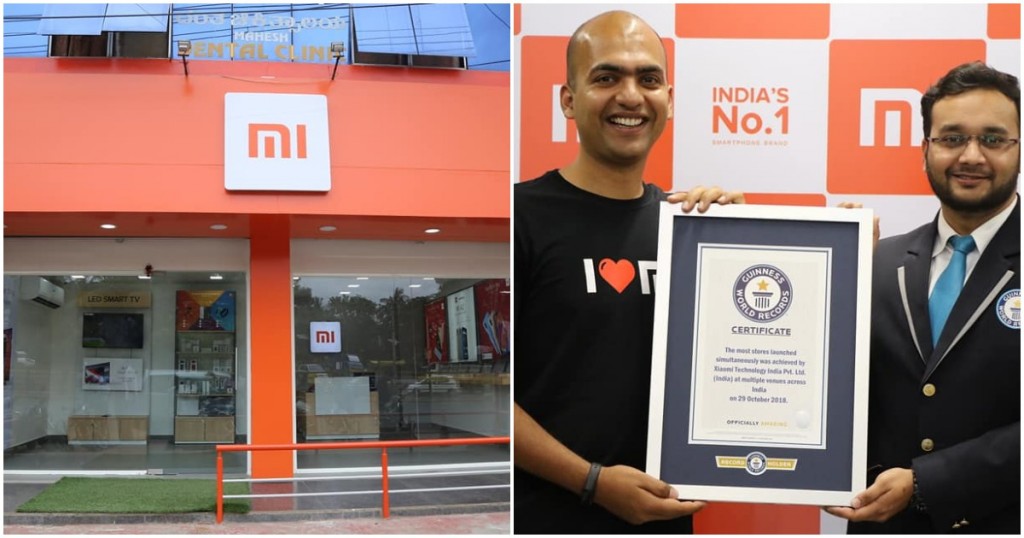 Rural stores are a bit of a departure from Xiaomi's original strategy, which had focused on selling phones through third-party retailers like Flipkart and Amazon. By using the delivery networks set up by e-commerce companies, Xiaomi didn't have to bother with the logistics of getting phones into the hands of customers, and thus rapidly expanded its footprint in the Indian market. From being a virtually unheard of name a few years prior, Xiaomi became India's largest smartphone seller by December 2017.
But growth for the company has been slowing — Xiaomi lost the top spot to Samsung two quarters later. Xiaomi is now looking at newer markets to expand its reach — with urban India's phone market becoming fairly saturated over the years, Xiaomi appears to be setting its eyes on the rural space. Xiaomi clearly feels rural India is its next big bet — opening 500 stores at once couldn't have been easy, and for an asset-light company like Xiaomi, would've also been uncharted territory.
"This new business will forever change rural retail in India," Jain said. "Very often in towns or villages, one store is selling phones and other products. There is no dedicated store from most smartphone brands. The entire range is never present. We have tried to understand how the needs of a rural customer are different from urban ones," he added. And Xiaomi says that 500 stores is just the start — it claims it wants to open 5000 stores in rural India by 2019. To accelerate the process, Xiaomi's even set up an online form on its site where people can sign up to open offline stores. Xiaomi says its rural push is expected to create 15,000 jobs in all.
It's an interesting strategy — while it gives access to a whole new market for Xiaomi, it also strips away one of its biggest advantages. Now like its competitors, Xiaomi will also have to incur the higher costs and additional expenses that it takes to run a large offline operation. Worse, it's likely that the phones that Xiaomi will sell in its rural stores will be low-end models, which have thinner profit margins compared to higher-end phones. But Xiaomi will hope that the vast unexplored spaces in rural India will give it the volumes to not only make up for the cost of running the stores, but also to make profits while selling cheap devices. Time will tell how the strategy plays out, but for now, Xiaomi's made it apparent that it sees rural India as its next big frontier.