Indian startups are sometimes criticized for being overly elitist, and only impacting the lives of well-to-do urban Indians, but one of the country's most profitable startups is trying to bring about a change in rural India.
Zoho CEO Sridhar Vembu has said the company plans to transform 100 rural districts across India by setting up offices there. "It is better to invest in people than investing in real estate…my goal is to do what we are doing in Tenkasi in around 100 rural districts (in India). The 1,000-2,000 jobs will transform the entire district," Vembu said while speaking at an event.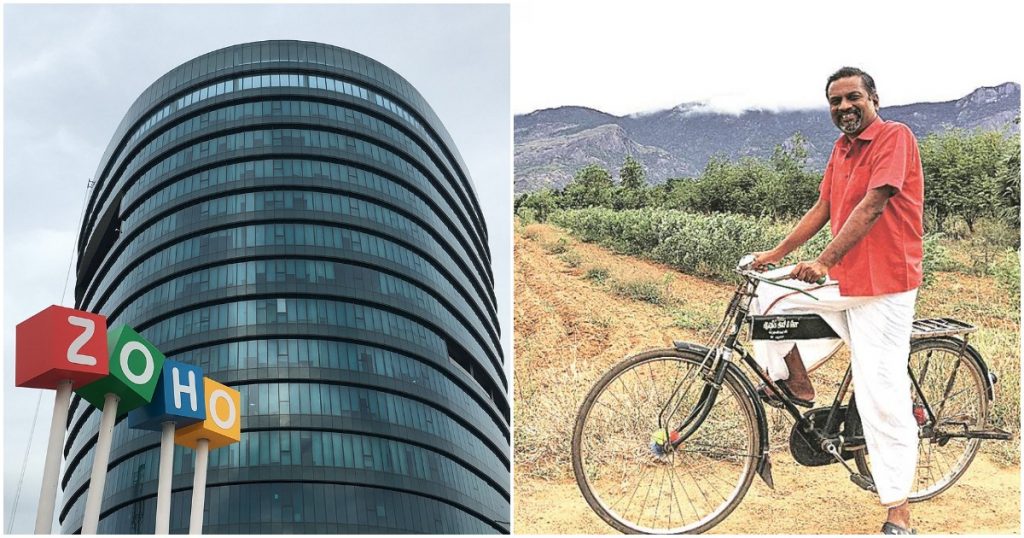 Zoho had famously opened an office in Tenkasi, a rural town in Tamil Nadu, in 2011. Starting off with six employees, it now has 500 employees working from the location. The software company's presence has helped entire real incomes jump 50-60% over a seven year period, while also helping in rural development such as schools, shopping malls, movie theatres and establishment of new highways, Vembu added.
Contrary to popular belief, Vembu says that it's been easy to find employees in rural India. "It is very easy to find talent in the hinterlands. In Bengaluru, companies complain about not having talent. But if I go to Tirunelveli and put out a requisition, around 1,000 people will show up," he said.
And Vembu has some skin in the game in this decision — he himself has moved to a village in Tenkasi, and has been running his software company — which registered profits of Rs. 1,918 crore in FY21 — while living there. He says he walks in the fields every morning and evening, visits the local creeks and ponds, and rides an electric rickshaw. "Going for a walk in a village is a divine experience. After tasting this life in a village, it would be very hard for me to move to any major city anywhere now. That is the truth. I can almost say that I am addicted to this rural life," he says. 
And this might be a good time for a software company to look towards rural India to set up offices — the coronavirus pandemic has meant that large numbers of Indian tech workers are working from their hometowns, and Zoho would find it easier to tap into their services. And spreading India's tech talent across the country could be a win-win for everyone — having fewer people in large metros could help decongest these cities, while these tech workers could help spread prosperity in rural areas. Over the last few decades, India's IT sector has changed the faces of cities including Bangalore and Gurgaon — its startups, through remote work, could end up changing the faces of hundreds of rural districts in the coming years.