Zomato co-founder Pankaj Chaddah is hanging up his cooking apron.
Chaddah has told Zomato employees that he is leaving the company to pursue interests outside of Zomato. "I have been thinking of moving on for some time now, but I didn't want to leave when the company really needed me to be around," he wrote in an email. "Now that the company is in good shape, I think it's a good time."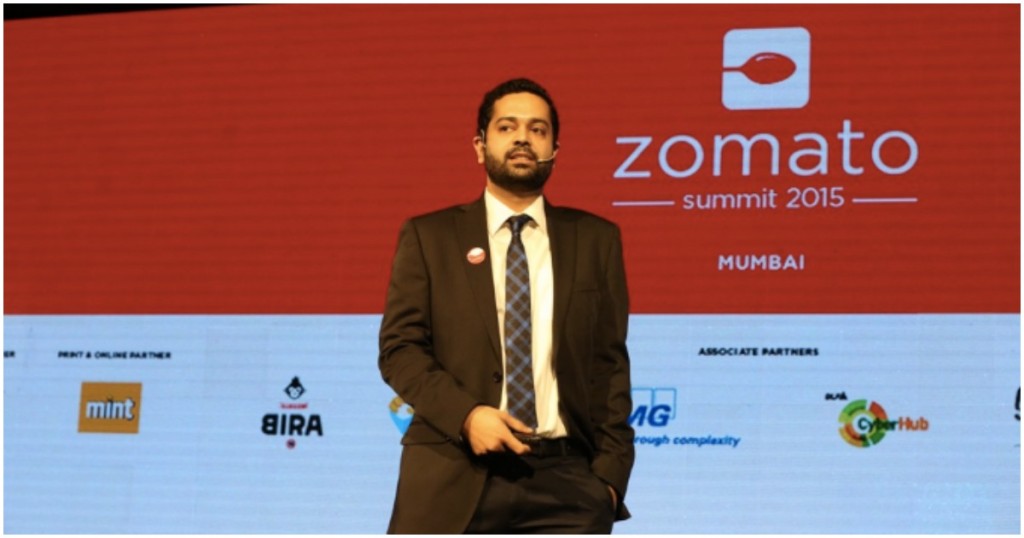 Chaddah had cofounded Zomato when he was only 22. Back then, Deepinder Goyal had been working on a side project that he called FoodieBay, which collected restaurant menus and put them online. Chaddah was a colleague of his at Bain & Company, and had heard about his project. He asked if he could join, and Goyal had agreed. The two had begun building the site that eventually became Zomato.com.
Zomato has come a long way since then — from its Delhi roots, it now operates in 23 countries, is backed by investors such as Info Edge and Alibaba, and is valued at over a billion dollars. "For the last 10 years, Pankaj has not only been my co-founder, he has been the keeper of my conscience, my friend in good times, my support system during upheavals; he has been a brother and family to me. In the truest sense we have both grown up at Zomato – started families, grew and scaled the business beyond what we set out to accomplish, had each other's back through the downfalls, while sharing innumerable milestones and cherished memories," said founder Deepinder Goyal in a blogpost. He added that Pankaj Chaddah would continue to serve on Zomato's board of directors.
Like other food tech companies, Zomato too had its share of struggles during 2015-2016 — it had been forced to fire 10% of its staff, and had seen its valuation slashed to half. But the company has scripted a remarkable turnaround over the last couple of years, coming up with innovations that had helped its bottom line. Zomato had launched cloud kitchens that were optimized for deliveries, and run successful loyalty programs including Zomato Treats and Zomato Gold. These changes had culminated with the company receiving a Rs. 1,300 crore investment from Alibaba this year.
Zomato's clearly on the upswing, but Chaddah appears to want to take on newer challenges. He has said that he'll take a break for a few months, and then look to start working again. "I will likely start something new — and I hope that the ten years of grind and experience will help me make it a success," he said in his farewell email.