After restaurant partners logged out of Zomato Gold last month, its delivery partners are now logging out too.
Six thousand Zomato delivery executives across Mumbai and Bangalore have logged out of the app, protesting the reduced payments from the food delivery company. Zomato's executives earlier made Rs. 40 for each delivery, but now have seen their payment reduced to Rs. 30. The protesting delivery executives allege that Zomato has also reduced incentives — executives were earlier paid Rs. 550 as an incentive for completing 18 deliveries, but are now being paid Rs. 500 for the same 18 deliveries. Zomato has also increased the distance required to make workers eligible to receive 'bonus points' from 4 km to 5.5 km.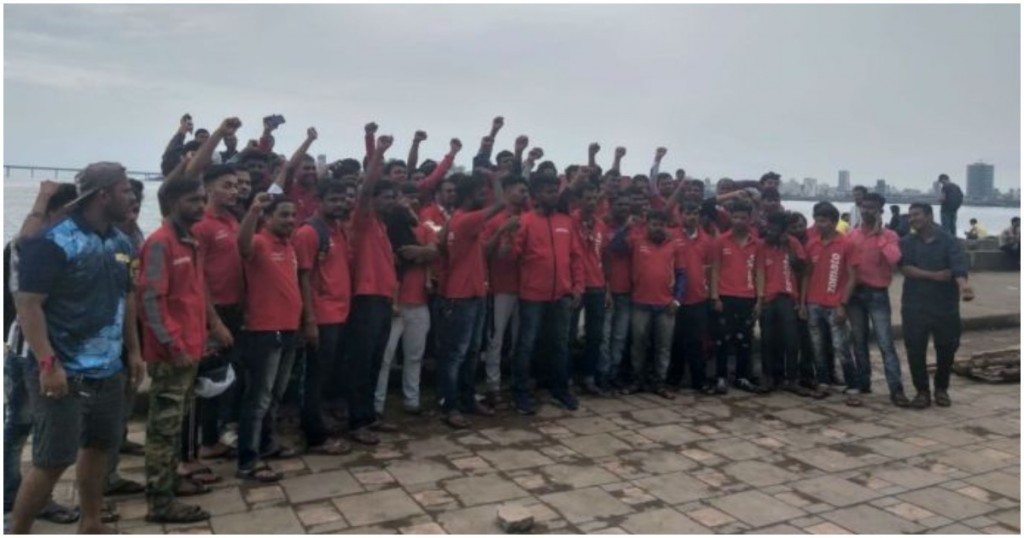 As Zomato delivery partners went on strike, customers took to Twitter to complain about their unavailability. A Bangalore user wondered what had happened after they discovered that only five restaurants were delivering in Electronic City in Bangalore, while another wondered why Zomato was not delivering pizzas.
@Zomato only 5 restaurants delivering in Electronic city, bangalore today. What happened?

— Harveen Singh (@harveen54) September 15, 2019
#Zomato why you are not taking home delivery order for pizza in West Bangalore #Dominos

— ranvir (@k_336) September 16, 2019
Others took to trolling Zomato on social media.
We can't oder from favorite restaurants after oder food the food is not delivered becoz of zomato rider strike . #Bangalore https://t.co/Txg8F6pDAH

— Dawal Saud (@DawalSaud) September 16, 2019
Zomato acknowledged the strike and its impact. "We regret the inconvenience caused to our users and are continuously working to resume our services in the affected areas," it said in a statement. It however claimed that it had reduced its delivery times, which enabled delivery partners to make as much money as before in spite of the reduced payouts per delivery.  "Different metrics such as base pay, user satisfaction, delivery touchpoints and minimum guarantee etc. help us appreciate our delivery partners in accordance with their efforts," a Zomato spokesperson said. "Reduced average delivery time and increased system efficiency have enabled our delivery partners to perform more deliveries in the same amount of time," the spokesperson added.
Zomato has had a bit of a torrid time over the last few months. It had run headlong into controversy after it had sought to publicly admonish a customer who'd asked for a Hindu delivery partner because they claimed to be observing Shrawan, and thousands of people had uninstalled its app and hit it with one-star rating on the Play store. Soon after, Zomato's delivery partners in Howrah had gone on strike over being made to deliver beef and pork. A few weeks later, 1200 restaurants had logged out of Zomato Gold, claiming that Zomato's loyalty program was hurting their business, and just recently, Zomato was forced to discontinue its newest initiative, Infinity Dining, after pushback from restaurants. And just last week, Zomato had carried out the largest layoffs in its history, handing out pink slips to 541 customer care executives.
Zomato would do well to be careful — it is the quintessential middleman, connecting restaurants and customers, but it now appears to be out of favour from both sides. Customers haven't taken kindly to its social media activism, and restaurants and delivery partners are unhappy with its compensation structures. It's also facing competition from homegrown rival Swiggy, which having been founded six years after Zomato, is now valued at $3.3 billion, compared to Zomato's $2.1 billion. Zomato is the oldest firm in India's food tech space, but it'll have to draw deep to get out of the pickle it currently finds itself in.