It's possibly one of the biggest weeks in the history of India's startup ecosystem, and companies are coming together to mark the event.
Paytm is all set to go public in what will be the largest IPO in India's history. The company's IPO opened for subscriptions today amidst interest from business channels, stock market investors, and financial analysts. But while the investing community is divided on the IPO and the prospects of Paytm's stock, several Indian startups came together to wish Paytm on the historic occasion.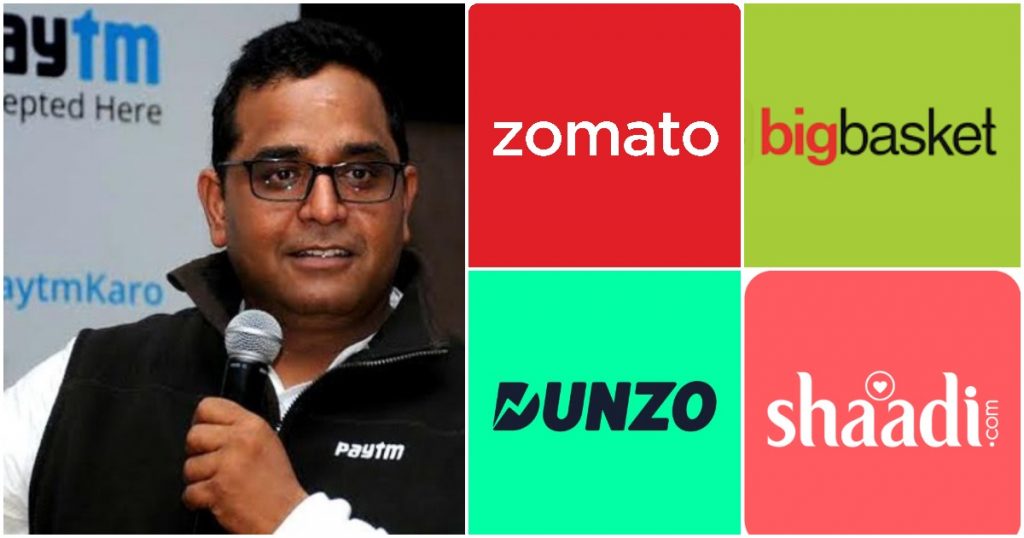 Paytm started things off by tweeting the details of its IPO. Then then followed it up with a wry "aaj baad me Paytm kar dunga thodi na chalega" (today "I'll Paytm it later" won't work), subtly asking people to subscribe to its stock.
Zomato, which had itself gone public earlier this year, then wished Paytm on the occasion. "Dear Paytm, wishing you the best of luck for today! If you need some dahi shakkar for good luck, ice cream for the stress, or some sweets for celebrations (wink wink) we are right here!" it tweeted.
Matrimonial site Shaadi.com chimed in on Zomato's wish too. "When they remember things you didn't expect them to," Shaadi.com joked from its official account.
Grocery delivery startup BigBasket had a grocery-themed wish too. "Dear @paytm, we wish you a basket full of luck and blessings!" it tweeted.
Delivery startup Dunzo delivered a pun as usual. "It's IPOssible not to be happy for you today, @paytm," it tweeted. "We hope your stocks are up, as we continue to work together to help our customers stock up," it added.
Restaurant table booking site EazyDiner wished Paytm with a meme. "Other startups: Aaj mere pas bangla hai, gaadi hai, bank-balance hai, tumahre paas kya hai? (Today we have a mansion, a car, a bank balance. What do you have? Paytm : Mere pas IPO hai (I have an IPO)," it tweeted, referencing the famous scene from the movie Deewar. "May this bull run give you heaps of 'cashback' today," it added.
India's startup space is no stranger to scenes of bonhomie like these — even when Zomato had gone public in the first instance of an Indian startup being listed on the stock markets, it had been similarly inundated with wishes. But Paytm's IPO — apart from being the largest in the history of India's stock markets — will have bearings on India's entire startups space. Paytm operates in so many sectors and verticals including payments, insurance, flight tickets, hotels, movie bookings, gold purchases, e-commerce, stock broking and even fantasy games that its performance at the stock markets will be keenly watched by hundreds of startups across the country. If Paytm can maintain and build on its $20 billion IPO valuation, it could help push up the valuations of several startups that operate in one of Paytm's many verticals; if Paytm's stock flounders at the markets, it could mean downward pressure on the valuation of these startups when they go and raise private rounds from venture capitalists. Paytm's IPO is historic for both the Indian startup ecosystem and India's stock markets, but no one is perhaps watching as keenly as hundreds of startups across India.