Food ordering in India is widely thought to be a duopoly, but there are movements within this duopoly all the same.
Zomato has zoomed ahead of Swiggy in terms of marketshare in the food ordering segment, a report by JM Financial says. As per the report, in 2022, Zomato had a 55 percent share of the food ordering market, while Swiggy had 45 percent. This is a complete turnaround from 2018, when Swiggy had a 61 percent market share and Zomato's market share was just 39 percent.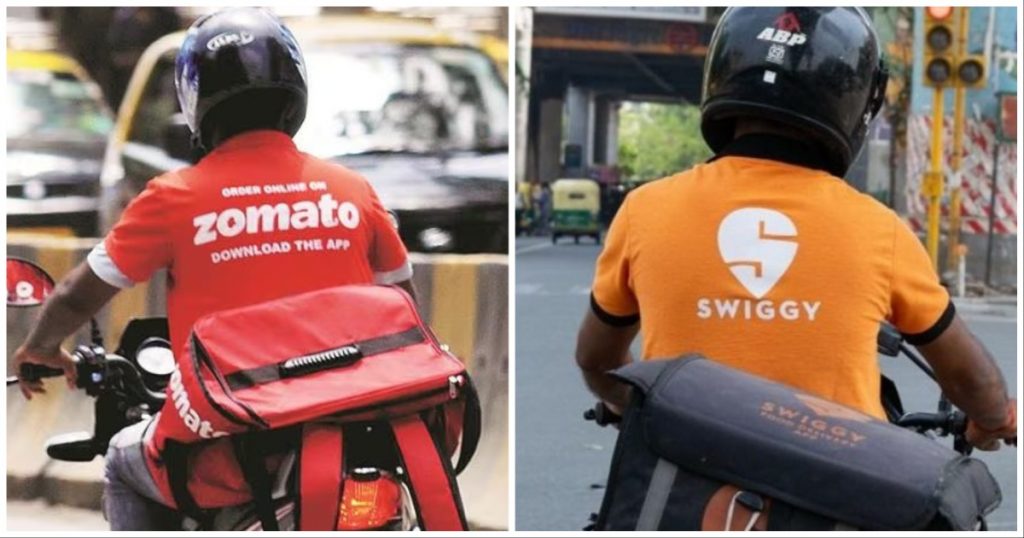 This means that Swiggy has squandered the head start it had on Zomato in the food delivery space. Swiggy had started its food delivery operations in 2014, but Zomato, which had been founded all the way back in 2008, at that time only listed menus of restaurants. Zomato entered the food delivery game a year after Swiggy in 2015.
By 2018, Swiggy had a commanding lead in the market, accounting for 61 percent marketshare compared to Zomato's 39 percent. But since then, Zomato has steadily grown its food ordering business. It rose from 39 percent in 2018, to 45 percent in 2019. In 2020, the year the pandemic struck, Zomato and Swiggy were neck-and-neck with 49.6 percent and 50.4 percent marketshare respectively. But Zomato has continued to grow its marketshare since then: it rose to 53 percent in 2021, and to 55 percent in 2022.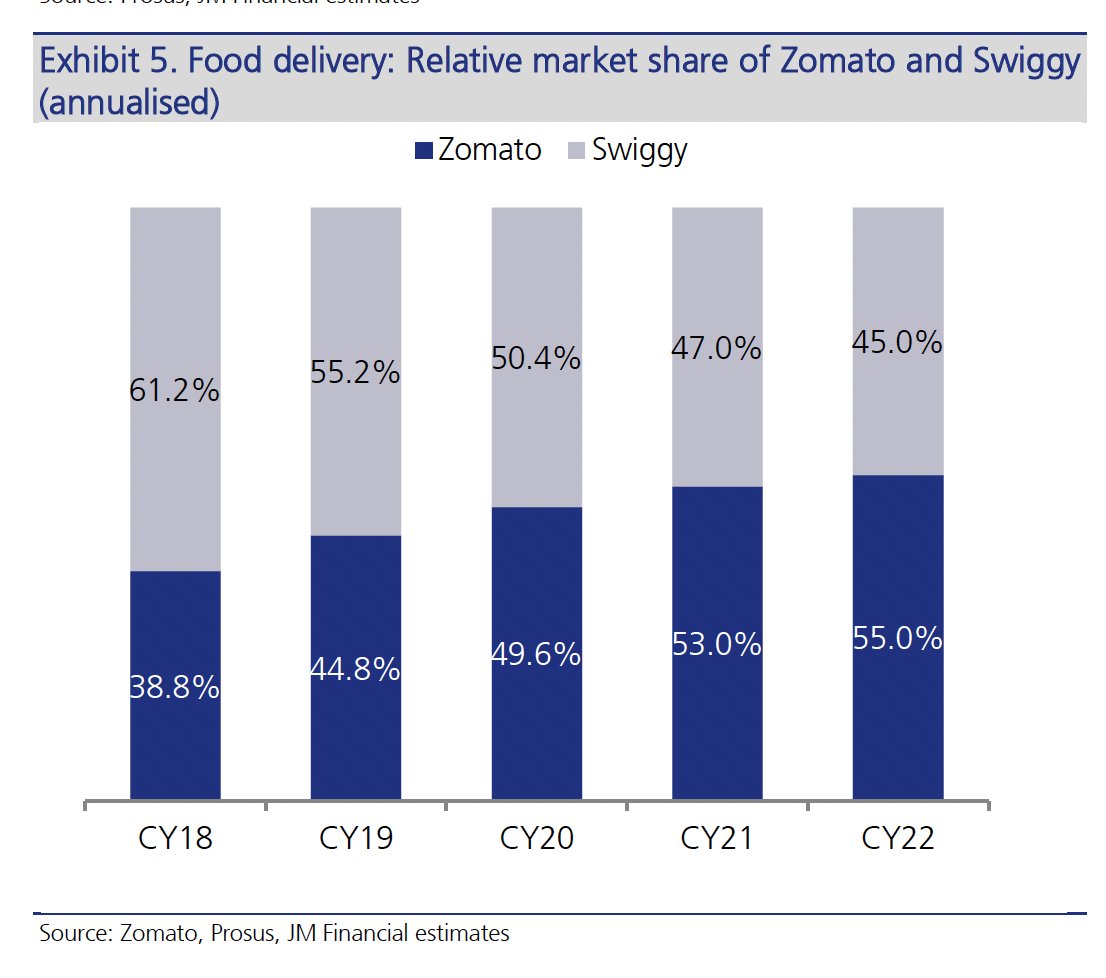 More impressively, Zomato seems to have managed to grow its food ordering market share while keeping costs in check. While Zomato had reported a loss of Rs. 1,223 crore in FY22, Swiggy was India's highest-loss-making startup in the same period with a loss of Rs. 3629 crore.
It's unclear if Zomato's status as a public company — Zomato went public in 2020, while Swiggy is still privately-owned — has contributed to its growing market-share while cutting its losses, but it's likely it could've played a part. Zomato and other tech companies have been under pressure from investors to show profits, and seem to have streamlined their operations to be able to operate more efficiently. It's still early days, but if Zomato can continue to wrest market-share away from Swiggy while reining in its losses, it can end up becoming the pre-eminent player in India's food delivery space.