India's food delivery companies are quickly getting approvals to test their drone delivery technology, but it doesn't mean that it'll all be smooth sailing to the skies.
Zomato has parted ways with TechEagle, the drone startup it had acquired in December 2018. A Zomato spokesperson confirmed that the two companies would now operate as separate entities. "The company is thankful to Vikram for building a strong engineering foundation for its drones team, but we are no longer aligned about our future goals. Vikram and his team are supremely talented and we wish nothing but the best for them," she said. TechEagle founder Vikram Meena told Moneycontrol that it was a well-thought mutual decision to part ways, was being discussed since December 2019. The COVID-19 crisis accelerated the growth of healthcare sector and there was no other time than now for TechEagle to venture into the more promising contactless medical and essentials delivery via drones, he said. TechEagle's all seven members had joined Zomato in November 20, but six of them quit the company company in April 2020.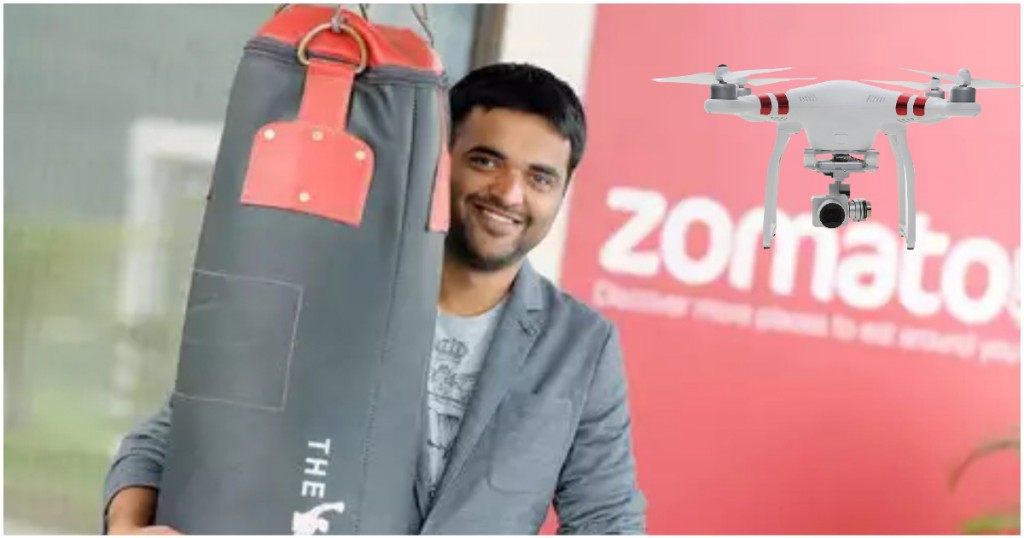 Zomato had acquired TechEagle with much fanfare around 18 months ago. "We are currently at the early stage of aerial innovations and are taking baby steps towards building a tomorrow wherein users can expect a drone to deliver the food they ordered online,"  Zomato CEO Deepinder Goyal had said about the acquisition. "Our first 'delivery job' currently is to design multi-rotor drones that can pick up a payload under 5 kg and set up drone delivery circuits for reducing the last mile delivery leg. We believe that robots powering the last mile delivery is an inevitable part of the future and hence is going to be a significant area of investment for us," he had added.
Vikram Meena hinted that Zomato had cut back on investments into its drone program, which was one of the factors that led to the companies parting ways. Zomato saw that food delivery via drones might not happen in the near future because of regulatory hurdles and it didn't want to continue investing in R&D, he said.  "The TechEagle team wanted to utilise the potential to enable drone delivery for other use cases as well. This misalignment in vision led us to part our way to pursue our own vision independently," he added.
Zomato has been hit particularly hit hard by the coronavirus lockdown. Food delivery volumes are down even after the lockdowns have been lifted, and Zomato expects that 40% of restaurants could shut down in the next 6 months. This will severely impact the company, which is closely enmeshed with the restaurant ecosystem — with restaurant traffic low, demand for its Zomato Gold subscriptions could fall dramatically, as could demand for HyperPure, its service which supplies raw ingredients to restaurants. As such, this might not be the time for Indian companies to venture into expensive and long term bets like food delivery through drones. Zomato, for its part, has said that it will move forward with drone testing as soon as it is safe for its team to travel to the designated testing locations.
Several Indian startups, including Zomato and Swiggy, have received approvals from DGCA to test their drone delivery technologies. But the coronavirus pandemic, along with the job cuts and the difficult funding environment that will come with it, will likely put a spanner in the works of India's fledgling drone industry.