Many of India's tech startups are now public companies, but they seem no closer to making profits than they'd been when they were still private.
Zomato reported revenue of Rs. 1,212 crore in the fourth quarter, up nearly 75% from its revenue of Rs. 693 crore in the same quarter last year. But while Zomato's revenue grew rapidly, its losses grew even faster — Zomato reported a loss of Rs. 359 crore in Q4, which was nearly triple its loss of Rs. 134 crore in the same quarter last year.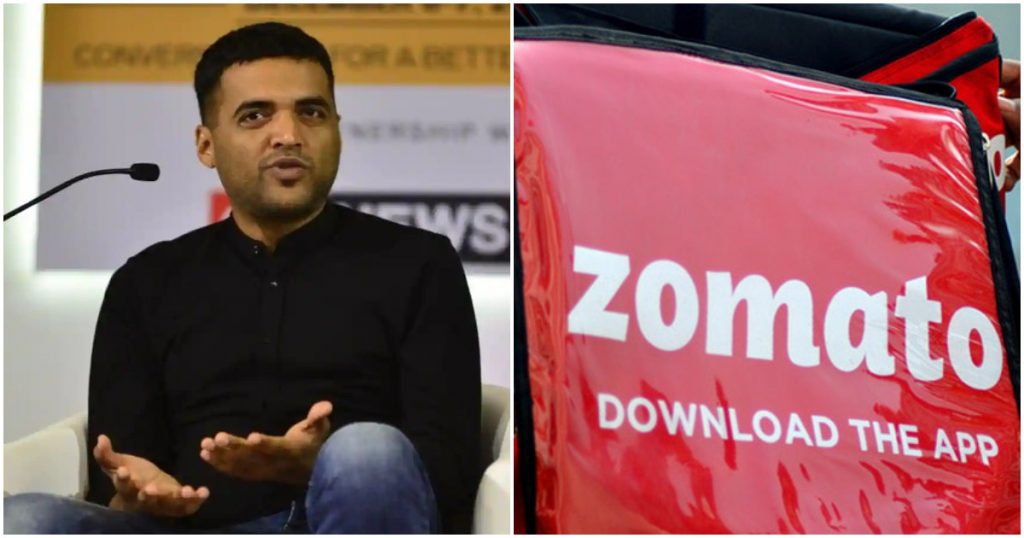 "Average monthly transacting customers were at an all time high of 15.7 million last quarter, growing from 15.3 million in the previous quarter," Zomato said in its shareholder letter, which was in the form of a question and answer session between CEO Deepinder Goyal and a fictional investor, Ms Savvy. "Likewise, average monthly active restaurant partners and delivery partners were at all time highs as well," it added.
For FY22, Zomato's revenue was Rs. 4192 crore, compared to Rs. 1993.8 crore in FY21. Its losses in FY22 were Rs. 1223 crore, up from Rs. 816 crore in FY 21. Its average order value remained nearly constant over the two years — it was Rs. 398 in FY22, compared to Rs. 397 for FY21.
Zomato also said that it had added as many as 300 cities in the previous quarter, and is now available in as many as 1000 towns and cities across India. But the impact of adding these 300 cities, for now, appears to be minimal — these new cities together contributed to just 0.2% of total order value. "Our presence in these cities is for the long term, as demographics in India upgrade rapidly," Zomato added.
And therein might lie the rub for Zomato's near-term prospects in India. The company's growth has slowed in recent years, and it is no longer the hypergrowth startup it once was. To make matters worse, it appears to be no closer to profitability — while it grew revenues by 75% in the last quarter, losses grew by 200%. And while the company might want to expand its service into new towns and cities, it could be a several decades before these towns and cities achieve the purchasing power to regularly order food from restaurants, and contribute significantly to its bottom line. Zomato's stock price has been languishing in recent months — it's down nearly 65% from its all-time high, and nearly 30% below its IPO price — and these recent results indicate that there could still be plenty of challenges ahead for the company which had made history last year by becoming the first Indian startup unicorn to go public.