India's IPOs are are already hotly anticipated events, and relatively unknown companies can end up getting oversubscribed by several times. But now a true customer-facing giant is set to go public in India.
Zomato has filed its Draft Red Herring Prospectus (DRHP) with the markets regulator Sebi on Wednesday. Zomato said that it intends to garner Rs. 8,250 crore (about $1.1 billion) through its public listing. Of this, Rs. 7,500 crore (approx $1 billion) will be through a fresh issue of equity shares. The rest amounting to Rs. 750 crore will be raised through an offer for sale (OFS) by existing investor Info Edge.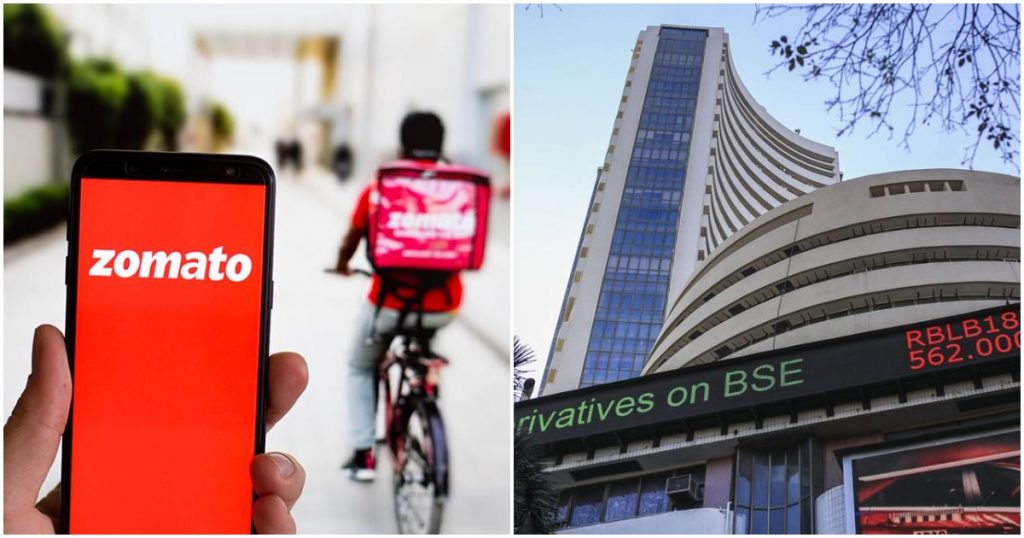 Zomato also said it may consider a pre-IPO placement of equity shares aggregating to Rs. 1,500 crore (about $200 million) prior to its filing of the red herring prospectus (RHP) with the Registrar of Companies. "If the pre-IPO placement is undertaken, the minimum offer size (comprising the fresh issue so reduced by the amount raised from the pre-IPO placement, and the OFS) shall constitute at least 10% of the post-offer paid-up equity share capital of our company," Zomato's DRHP read.
Zomato also revealed its financials as a part of its IPO process. Zomato said that it has incurred losses of Rs 106.9 crore, Rs 1,010 crore, Rs 2,385.6 crore and Rs 682 crore in fiscal years 2018, 2019, 2020 and the nine months ending December 31, 2020, respectively. But Zomato also showed impressive growth in revenue, saying its revenue from operations had risen 5.5x from Rs 466 crore in FY18 to Rs 2,604 crore in FY20. Zomato also highlighted how it had emerged stronger after the coronavirus pandemic. "In particular, as lockdowns in response to the COVID-19 pandemic eased in India towards the end of May 2020, our food delivery business started recovering. In the third quarter of fiscal 2021, we recorded the highest gross order value or GOV achieved by us in any quarter till December 2020," Zomato said.
Zomato's going public will be a watershed moment for Indian startups. Some companies, like MakeMyTrip, have done IPOs abroad, while smaller startups, like EaseMyTrip, have gone public in India, but Zomato will be the first Indian unicorn startup to go public. India now has no shortage of extremely valuable startups — some estimates suggest that there are as many as 100 startups valued at nearly $1 billion in India — but these companies' valuations have only been determined by private markets thus far. Skeptics have often scoffed at some of these sky-high valuations, suggesting that these startups are very aggressively valued by private investors, but going public can help these companies justify their numbers. Zomato's IPO, in a sense, could end up being the validation that India's startup ecosystem needs — if its stock is lapped up by investors, it'll help rationalize the valuations of several other internet startups; if it doesn't do particularly well, it'll also call into question the valuations of other companies. Zomato is carrying a fair amount of responsibility as it prepares to go public, but the very fact that an Indian startup is has filed for its IPO is already a significant step forward for India's startup ecosystem.