Many of India's startups have looked at kinds of methods to become financially viable, but now they're trying the most conventional way of all: asking their customers for money.
Zomato, which has begun charging a Rs. 2 "platform fee" from customers on its orders, could end up improving its bottom line by Rs. 40 crore from the move, research by Kotak suggests. This could help the company inch towards profitability. Zomato had lost Rs. 971 crore in FY23.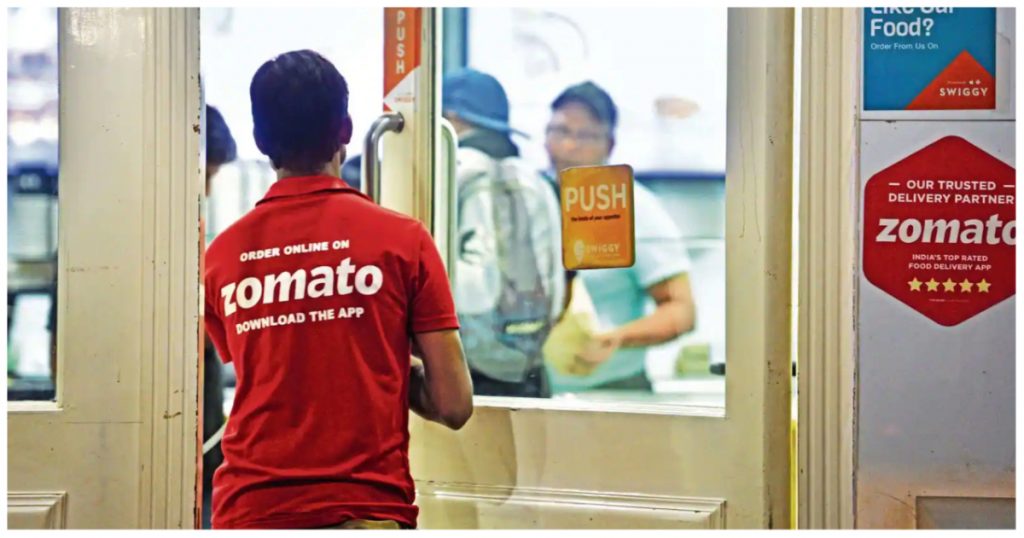 Over the last few months, Zomato has been charging users a Rs. 2 platform fee for every order. "This small fee helps us pay the bills so that we can keep Zomato running," the company says on its app. Zomato has even increased the fee to Rs. 3 for some users. Swiggy too has begun charging a similar fee.
Kotak said Zomato reported 27 lakh high-frequency customers in 2022 with annual ordering frequency of more than 50. Assuming these customers transacted 75 times a year on average, a Rs. 2 platform fee on all these orders would result in Rs. 40 crore of incremental contribution to its EBITDA. 
Charging an upfront fee that's doesn't feel very significant to customers could be a smart way for these companies to eke out some money from their orders. Zomato is a two-sided marketplace, and is anyway at loggerheads with restaurants over commissions, so it doesn't have a lot of leeway in making money there. Eagle-eyed users also complain when prices on Zomato are higher than on food menus at the restaurants, which makes it hard for Zomato to make money there.
But if Zomato explicitly charges a "platform fee" for using its services, it could be more palatable to its customers. It's unlikely customers will choose not to order from Zomato over a Rs. 2 increase in their order price, and Zomato stands to make a cool Rs. 40 crore from the simple change. To make matters easier, the food ordering market is a duopoly, and with Zomato and Swiggy having both near-simultaneously implemented the platform fee, users don't really have much choice in the matter.
And Zomato and Swiggy aren't the only internet companies that have begun charging users explicitly for their services. For years, BookMyShow has famously charged customers a convenience fee, which made booking tickets online often more expensive than buying them directly at theatres. E-commerce portals like Flipkart, Myntra and Ajio are also experimenting with platform fees of some sort. And given how most Indian internet businesses are mired in losses, a platform fee might just be the first step in their long path towards becoming financially sustainable entities.