While new-age entrepreneurs might be focused on tech startups, web3, and dogecoin, India's richest man continues to bet big on traditional businesses.
The Adani Group has acquired the Indian assets of Swiss construction conglomerate Holcim Group for $10.5 billion (Rs. 78,000 crore). These assets give it a controlling stake in Ambuja Cements and its subsidiary ACC, two of India's most prominent cement companies. The transaction also makes the Adani Group India's second largest cement producer overnight.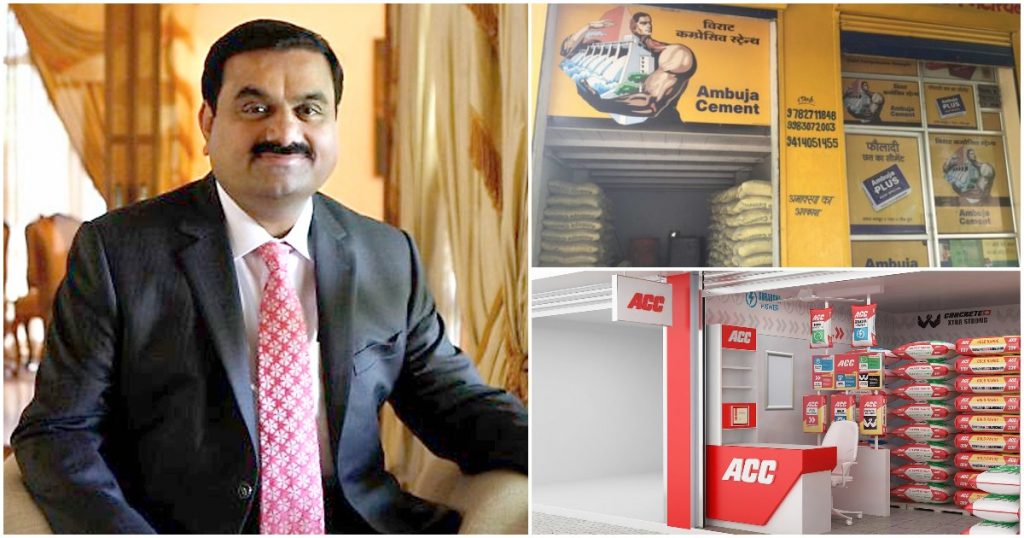 "Our move into the cement business is yet another validation of our belief in our nation's growth story," said Adani Group Chairman Gautam Adani. "Not only is India expected to remain one of the world's largest demand-driven economies for several decades, India also continues to be the world's second largest cement market and yet has less than half of the global average per capita cement consumption," he added.
Switzerland's Holcim is the world's largest cement company. It had been looking to exit India for a while, and was in talks with JSW Group and Aditya Birla group, which owns the leading cement player, UltraTech, for a sale. The Adani Group, though, has swept in and bought its assets.
Ambuja Cements and ACC together have 31 cement manufacturing sites and 78 ready-mix concrete plants across India. The two companies employ 10,700 people and produce 66 million tonnes of cement per year. India is the second largest cement producer in the world and accounts for 7% of the global supply.
But Adani indicated that there was plenty of headroom for India's cemennt industry to grow. "In statistical comparison, China's cement consumption is over 7x that of India's," he said. "When these factors are combined with the several adjacencies of our existing businesses that include the Adani Group's ports and logistics business, energy business, and real estate business, we believe that we will be able to build a uniquely integrated and differentiated business model and set ourselves up for significant capacity expansion," he added.
It would make sense for the Adani Group to own cement companies — the company is one of India's largest infrastructure players with interests in ports, airports, power systems and logistics. Becoming India's second-largest cement producer could not only help it meet the demand for its own businesses internally, but also unlock synergies with its varied other infrastructure projects.
And the Adani Group has no shortage of money to vertically integrate its businesses — thanks to a stunning rise in the shares of his group companies over the last couple of years, Gautam Adani is now the comfortably the richest man in India, and has become the fifth richest man in the world. Adani is now worth more than Warren Buffet, Mark Zuckerberg, and the founders of Google. But unlike others in the super-rich list who've made their fortunes through technology, and now seem to be investing in futuristic projects including the Metaverse and self-driving cars, Adani seems happy investing his money in relatively non-glamourous business models which might not make headlines, but will likely still be around for generations to come.