Amazon might have exited three of its experimental initiatives in India over the last few weeks — it's shuttered Amazon Food, Amazon Academy and the B2B marketplace Amazon Distribution over the last few weeks — but it continues making big bets in the country.
Amazon has announced its first wind-solar hybrid energy projects in India. The two projects represent 300 megawatt (MW) of renewable energy capacity, and will be based in Madhya Pradesh and Karnataka. The projects are being built with Vibrant Energy, a subsidiary of portfolio company of Macquarie's Green Investment Group (GIG).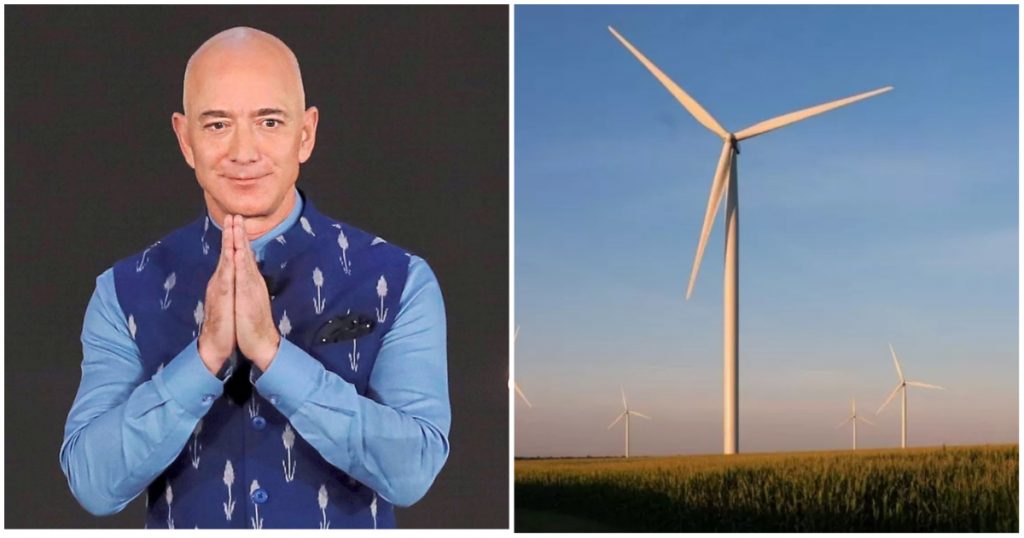 "Once operational these projects are expected to generate 1,163,000 megawatt hours (MWh) of clean energy, which is the equivalent amount of electricity needed to power 380,000 average-sized households in New Delhi each year," Amazon said. "We expect India to be one of the earliest markets in the world to deliver renewable energy through similar hybrid projects. We are honored to collaborate with Amazon on its path to powering its operations with 100 per cent renewable energy by 2025," said Srinivasan Viswanathan, CEO, Vibrant Energy.
These aren't the only energy projects that Amazon is involved in India. Amazon already has three solar farms in Rajasthan. With its two new projects, Amazon will have 720 MW of renewable energy capacity in India.
Amazon appears to be building renewable energy projects to power its own operations and data centers. "We are on a path to powering our operations globally with 100 per cent renewable energy by 2025… This year, we have reached over 720 MW of renewable energy capacity through utility-scale projects in India," said Abhinav Singh, director – customer fulfilment, supply chain and global specialty fulfilment, Amazon India. By the end of 2021, Amazon had already reached 85 percent renewable energy across its business.
Amazon's investment in renewable energy comes at a time when it's withdrawn from other similarly ambitious projects in India. Over the last few weeks, Amazon has shut down its Zomato-Swiggy competitor Amazon Food, its IIT and NEET coaching iniative Amazon Academy, and its B2B wholesale arm named Amazon Distribution in India. But with the company setting up two large wind-solar projects in India, it appears that Amazon continues to make big bets in what's set the be the world's most populous country in the coming years.