Amazon has become and e-commerce giant within a decade of setting up operations in India, but it's also retreating from some of its bets that didn't work out quite as expected.
Amazon has shut down its food delivery, online education and wholesale businesses in the last few days. Last week, Amazon had announced that it would exit its food delivery business by the end of the year. It had then announced that it was shutting down Amazon Academy, its online education play, in a phased manner starting March 2023. Two days ago, Amazon announced it was shutting down Amazon Distribution, its wholesale distribution business in India.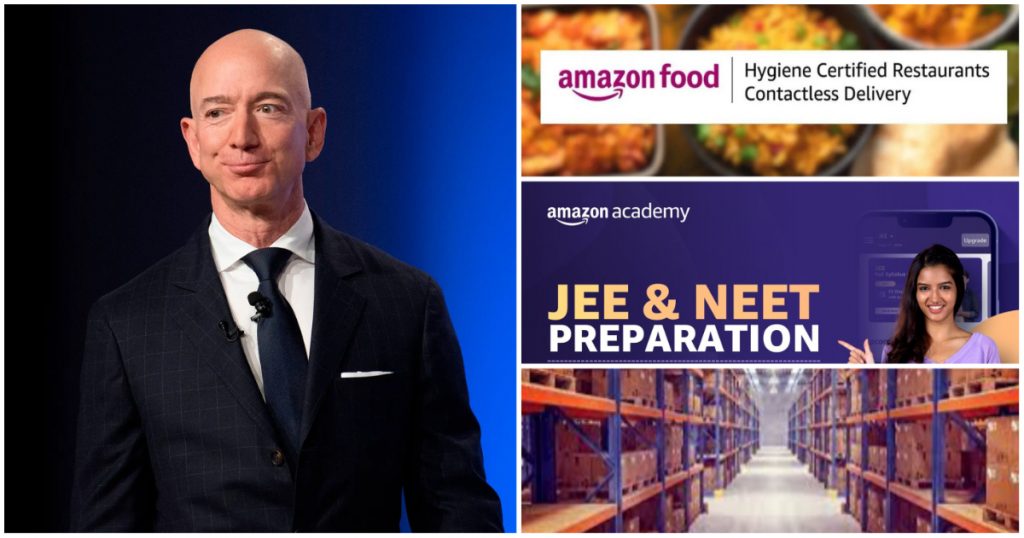 "We don't take these decisions lightly," Amazon said about the shutdowns. "We are discontinuing these programs in a phased manner to take care of current customers and partners and we are supporting our affected employees during this transition. Amazon remains focused on providing our growing customer base the best online shopping experience with the largest selection of products at great value and convenience," it added.
These developments weeks after Amazon had announced plans to lay off 10,000 employees globally. These employees amount to 3% of its workforce. The job cuts have hit several divisions, especially the Alexa virtual assistant business and the Luna cloud gaming unit, and are being seen as a bid to cut costs.
In India, Amazon appears to be tightening the purse strings by culling experimental projects which might not attained the traction that Amazon had anticipated. Amazon's food delivery business, which was among the ones that was shut down, had been in the works since 2019, when the company was in talks with Foodpanda and UberEats to set up operations. In 2020, Amazon had quietly launched Amazon Food for its employees, which allowed them to order food from select restaurants in Bangalore. By 2021, Amazon had expanded deliveries to 62 pin codes in Bangalore, and was even offering free deliveries for Amazon Prime users.
But Amazon Food couldn't find many takers, and found it hard to compete with the Zomato-Swiggy duopoly. Amazon Food never expanded beyond Bangalore, and barely a year after its launch, is being shuttered.
Amazon had similarly entered the ed-tech space with the launch of Amazon Academy in January 2021. Amazon Academy offered JEE and NEET courses for Classes 11 and 12. Students could attend live classes with JEE teachers, and write mock JEE exams. Amazon is now shutting down the service in a phased manner, and students who'd signed up will receive a full refund.
Amazon has also shut down its wholesale distribution in India. Amazon Distribution, as the service was called, was designed to help kirana storess, pharmacies and department stores order items from the e-commerce giant. Its service was available to small neighbourhood stores in small neighborhood stores in Bengaluru, Mysore and Hubli. Amazon has now announced it's shutting down this service as well.
These three business closures have all come within a week of one another, and show how serious Amazon is about cutting costs. The shutdowns also indicate how hard these categories are to crack in India — Amazon had deep pockets and access to the best tech in the world, but couldn't compete with Indian companies like Zomato and Swiggy in foodtech, and with a bevy of ed-tech companies in JEE coaching. And the shutdowns also suggest how dire the macroeconomic outlook might be — with a trillion-dollar behemoth like Amazon being forced to cut costs, smaller startups and companies might need to take even more drastic steps as they look to navigate the upcoming downturn.