Until a few months ago, 2018 had been turning out to be a pretty spectacular — and record-breaking — year for tech. On 2nd August, Apple's stock had hit a price of $207, pushing it past the $1 trillion market capitalization mark, and becoming the first company to reach the milestone. Just a month later, Amazon followed suit, with its stock briefly touching the $2050 mark, taking its own market capitalization past $1 trillion. From having no companies in the trillion dollar club to having two in the space of a month, it was assumed that 2018 would turn out to be a generation-defining year for tech companies. Yet just a month later, both Apple and Amazon have slipped off their own high pedestals.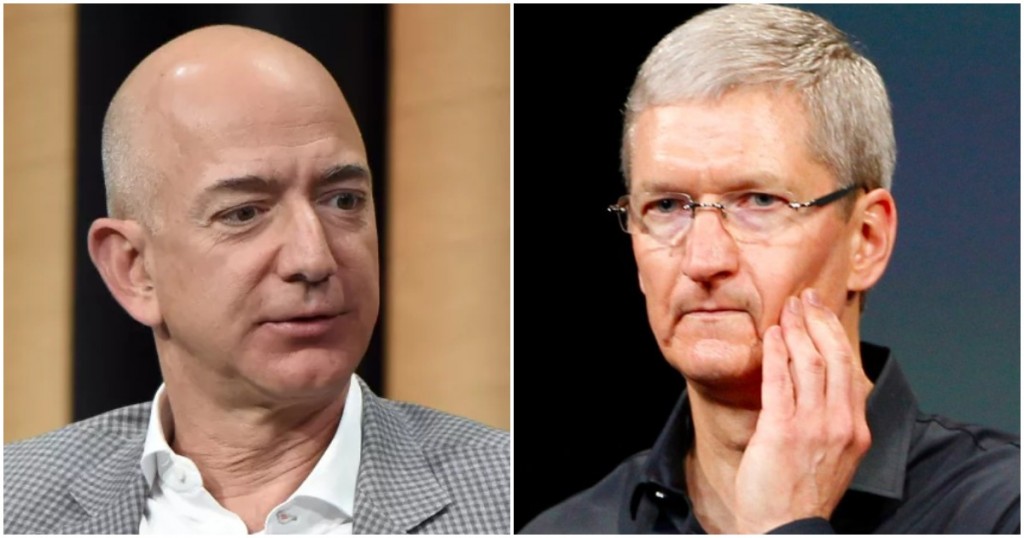 Neither Apple nor Amazon is now valued at $1 trillion, just months after both had made headlines for doing so. As of 13th November, Apple is valued at $928 billion, while Amazon has slipped even further, now being valued at only $800 billion. 
The first to come off the trillion dollar mark was Amazon, whose stock slipped immediately after touching the $2050 mark. But the slip hasn't been minor — as of today, Amazon's lost 20% of its value since it touched the $1 trillion mark.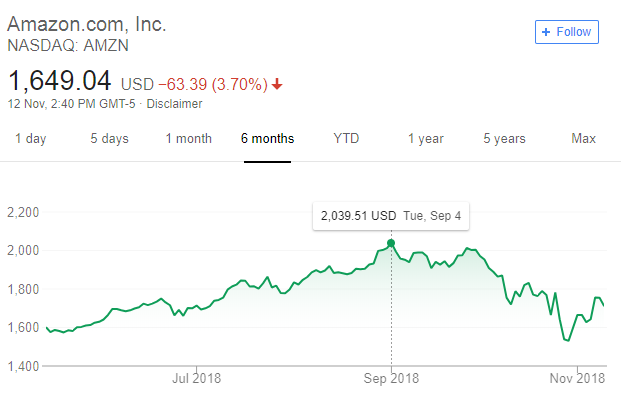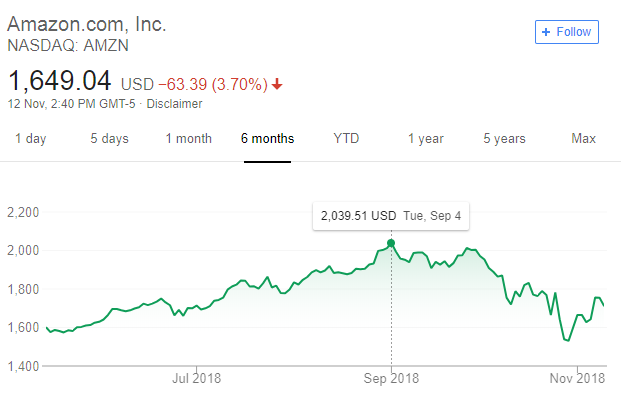 Apple, on the other hand, did spend some time at the trillion dollar mark. Having first reached the milestone on 4th August, it did maintain a valuation upwards of $1 trillion for three months. On 4th November, its stock slipped below $207, marking its exit from the $1 trillion club.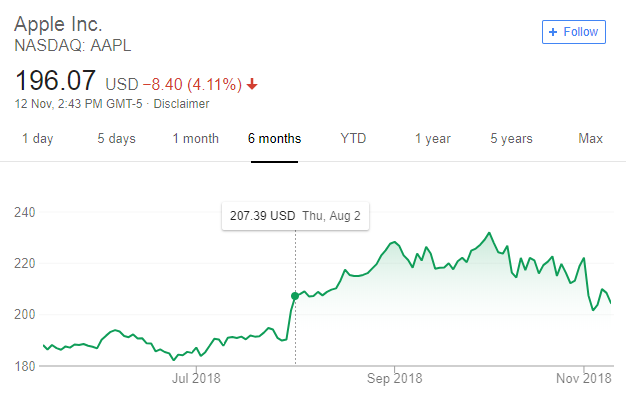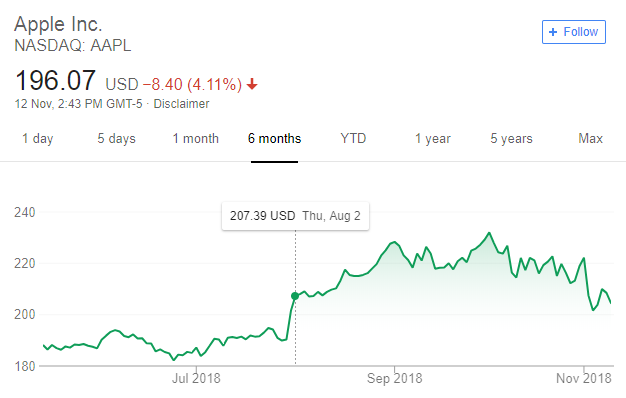 Apple and Amazon have both disappointed analysts with their latest earnings reports, and their stock price has been punished as a result. Amazon rose its quarterly revenue 29% to $56.6 billion, but fell short of estimates of $57.08 billion. Amazon Web Services, long thought to be Amazon's cash cow, also missed analyst estimates, bringing in a revenue of $6.68 billion, against estimates of $6.7 billion.
Apple's troubles were more obvious. In its latest earnings call, CEO Tim Cook warned that sales from this year's Christmas period would fall short of forecasts, which meant that Apple's newer expensive iPhones weren't doing as well as expected. More worryingly, Apple said that it would discontinue its 20-year-old practice of disclosing the volumes of phones, tablets and laptops it sells every quarter. Apple reasoned that this was no longer a valid metric for calculating its growth, because much of its revenue now came from sales of subscriptions, but Apple's refusal to share sales numbers spooked the streets, sending its stock plummeting. 
In spite of the fall in its stock, Apple still remains the most valuable company in the world. Amazon hasn't fared quite as well — two months ago, it had become the second most valuable company after Apple, but has fallen to third place behind Microsoft after the fall in its stock price. Apple and Amazon are still solid businesses, but their brief forays into the trillion dollar club just goes to show that it's not just hard to get to the top — what might be harder is to stay there.