As far as Apple is concerned, China's loss is well and truly turning out to be India's gain.
Apple has created 1 lakh jobs in India in the last 19 months alone through the government's PLI scheme, Business Standard reports. This has made Apple the largest creator of blue collar jobs in India's electronics sector. These jobs have been created through the Indian government's Production Linked Incentive scheme, which provides incentives for electronics manufacturers, among others, to manufacture their products in India.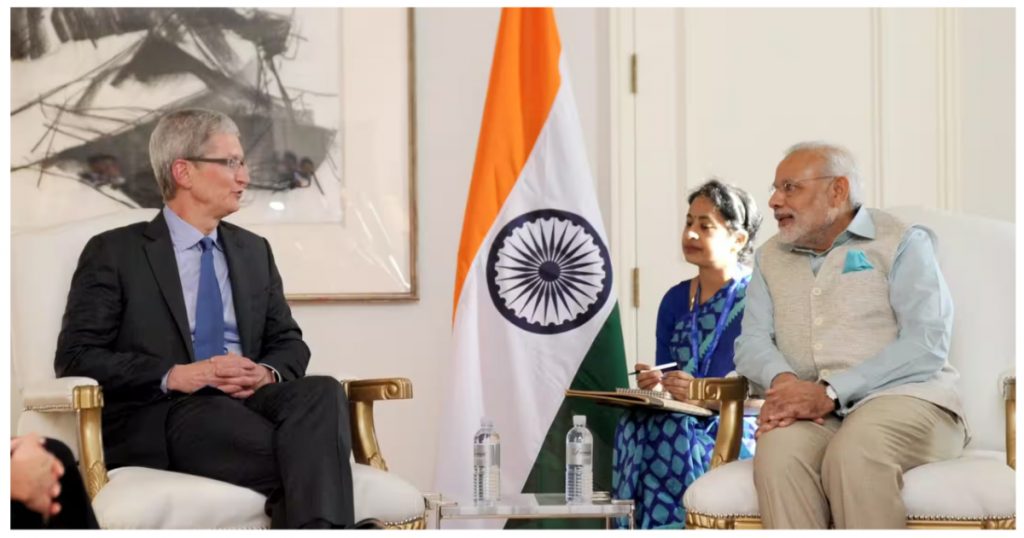 60% of these new jobs were created by three of Apple's biggest vendors in India including Foxconn, Pegatron and Wistron. As many as 35,000 jobs were created by Taiwan's Foxconn alone, which exclusively makes iPhones. Pegatron, which operates in Tamil Nadu, has created 14,000 jobs, while Karnataka-based Wistron has generated 12,800 jobs.
The remaining 40% of the jobs were generated by Apple's supplier ecosystem, which include suppliers for components and chargers. Some of Apple's prominent suppliers are Tata Electronics, Salcomp, Avary, Foxlink. Sunwoda, and Jabil. Tata Electronics is one of biggest job creators in this category, followed by Salcomp which has 11,000 employees.
The jobs created by Foxconn, Pegatron and Wistron are already 7,000 more than the three vendors had collectively committed for this year — with a month still to go before the end of the financial year, it is expected a few thousand more jobs will be added. The government had initially estimated that 2 lakh direct jobs would be created through the smartphone PLI scheme by 2025, but will Apple alone accounting for 1 lakh jobs by early 2023, the scheme could end up easily surpassing the number.
And job creation had been one of the chief aims of the PLI initiative. The Product Linked Incentive scheme provides incentives to companies on incremental sales from products manufactured in domestic units. The scheme gives companies economic incentives to set up manufacturing facilities in India, which in turn leads to the creation of Indian jobs. Apple, for instance, has shifted a part of its electronics manufacturing from China to India, and has brought with it lakhs of manufacturing jobs as well.
The PLI scheme is also of strategic importance. The manufacture of electronic goods in India reduces the country's import bill, and also provides self-sufficiency to the economy. And the manufacturing of such electronics in India, like in countries like South Korea Taiwan, can be a starting point for more high-end electronics manufacturing to eventually make its way to Indian shores, such as semi conductors and fabs. Much rides on India's ambitious PLI scheme, and initial results, at least through job creation numbers, indicate that the scheme is chugging along exactly as intended.