Apple could tie up with one of India's most respected conglomerates to grow its operations in the country.
The Tata Group is aiming to open 100 exclusive Apple stores in India, ET reports. Apple is tying up with Tata-owned Infiniti Retail, which runs the Croma store chain, for the venture. Infiniti Retail will become an Apple franchisee partner, and it intends to open 100 such outlets at malls as well as high-street and neighbourhood locations.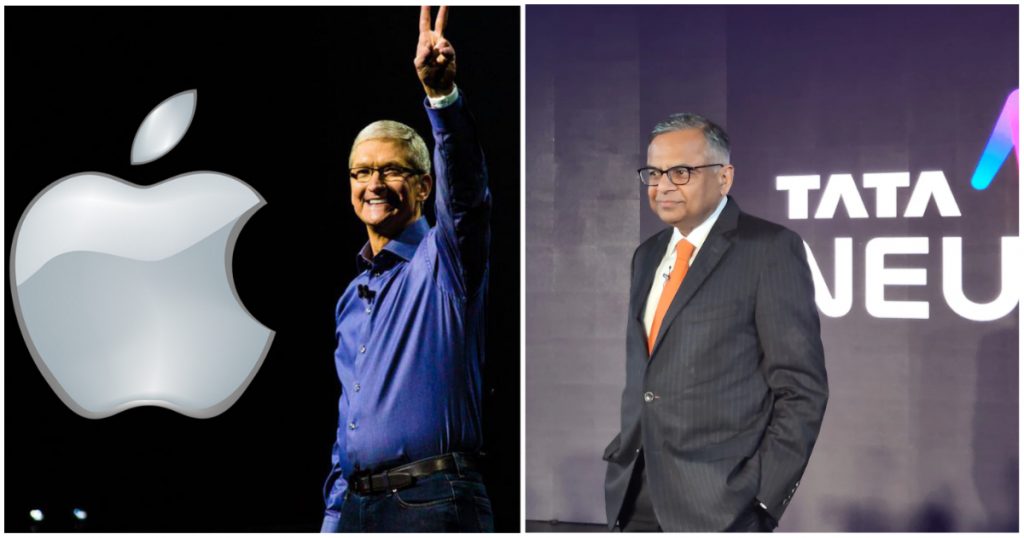 These Apple Authorised Reseller outlets will be between 500-600 square feet in size, smaller than Apple Premium Reseller stores, which are typically more than 1,000 square feet in area. The smaller stores will mostly sell iPhones, iPads and watches while the larger stores will have the entire Apple range, including MacBooks. "Tata has already started discussions with premium malls and high streets for space," said a retail consultant aware of the development. The lease terms, as is typical for Apple, include details of brands and stores that can't be opened near the outlet.
This isn't the only instance of Apple collaborating with the venerable Tata Group in India. The Tata Group already manufactures parts for the iPhone from its factory in Hosur in Tamil Nadu. The factory produces the casings that keep an iPhone together, and employs nearly 10,000 women. The Tata Group plans to increase the factory's capacity, and have as many as 45,000 people work from the facility. The Tata Group is also in talks with Wistron Corp, a Taiwanese supplier to Apple, to establish an electronics manufacturing joint venture in India. If the deal goes through, the Tata Group would become the first Indian company to manufacture iPhones.
It's perhaps for good reason that the Tata Group wants to hitch its wagon to Apple. Apple isn't only the most valuable tech company in the world, but is also growing rapidly in India — while Apple's global revenue grew 10% last year, its India revenue grew 45% over the same period. India is one of Apple's fastest growing markets, and with its rapidly growing economy producing an increasingly affluent middle class, India could end up being a major money-spinner for Apple in the coming years.
The Tata Group, too, could be an ideal foil for Apple in India. Other global tech giants too have tied up with Indian companies — Facebook and Google have both invested in Reliance Jio. Apple too will need to grapple with bureaucracy and contend with anti-trust issues in India, and having the widely-respected Tata Group in its corner could end up being a shrewd business move. It remains to be seen how the partnership plays out, but from manufacturing phone casings to manufacturing iPhones to setting up Apple stores, Tata seems to be all-in in its big Apple bet.