The coronavirus is causing ripples across the world economy, and India is already making moves to make sure that it can take advantage.
Apple is planning to shift nearly one-fifth of its production capacity from China to India, ET reports. Apple's senior executives and Indian government's top-ranking officials have discussed the move over the last few days. "We expect Apple to produce up to $40 billion worth of smartphones, mostly for exports through its contract manufacturers Wistron and Foxconn, availing the benefits under the production-linked incentive (PLI) scheme," a senior government official was quoted as saying. Apple currently directly and indirectly employs 45 lakh people in China, and manufactured products worth $220 billion in the country in 2018. In contrast, Apple currently manufactures products worth only $1.5 billion in India.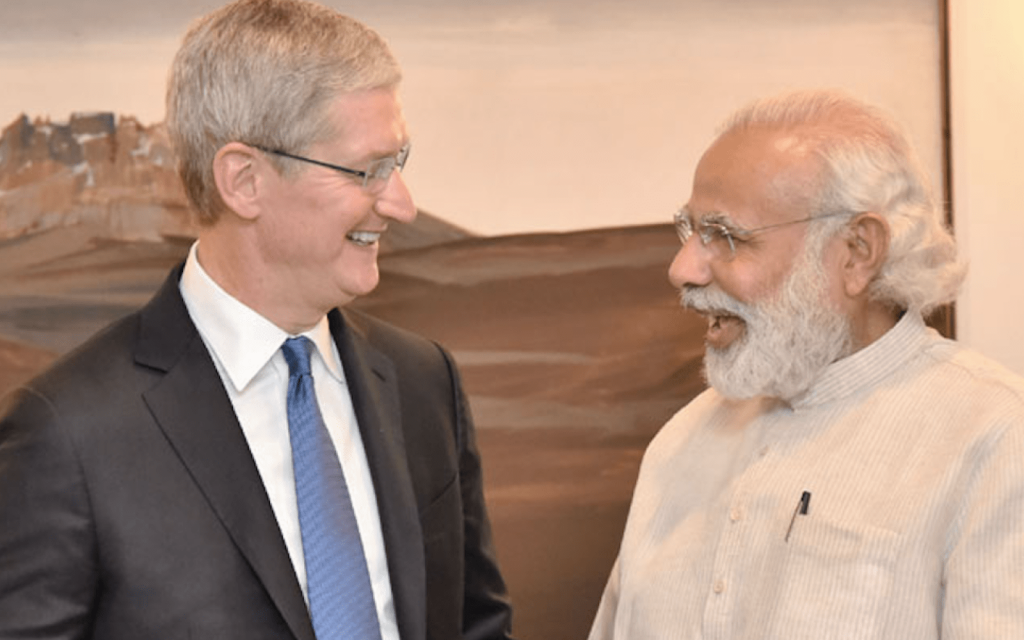 Several companies have been looking to move production out of China following the coronavirus pandemic, which is thought to have originated in Wuhan. China has attracted severe international criticism for covering up the spread of the virus, and not alerting other governments in time. Companies, too, have suffered by having put all their eggs in the China basket — with several companies now fully dependent on China for their manufacturing, a breakdown is Chinese supply chains has also emerged as a significant business risk. As such, companies are now looking to diversify their manufacturing processes across several countries.
As such, Apple is now apparently looking to scale up its India manufacturing revenues. If Apple's ambitious $40 billion plan materializes, Apple could end up becoming India's largest exporter. The Indian government, for its part, has also introduced schemes to attract manufacturers into the country. In March, the government had notified three schemes with incentives totalling Rs. 48,000 crore to boost mobile phone manufacturing in India. The dominant production-linked incentive (PLI) scheme has a share of close to Rs 41,000 crore with sops to be spread over three years. Sources close to Apple said that it is looking to benefit from the PLI scheme, but is in the process of ironing out some irritants. "There are some problems with some of the clauses. For instance, valuing the entire plant and machinery already in use in its plants across China and other places at 40% of that value and the extent of the business information sought under the scheme are some of the irritants," they said.
Apple has had a long-winded journey into India. After its entry was rumoured for years, Apple finally set up a plant in Peenya near Bangalore in 2019, and began making iPhones in the country. Apple is also in the process of setting up its stores in India, with its first store slated to come up in Mumbai. Apple still has a minuscule share of India's domestic smartphone market, which is now dominated by Chinese manufacturers including XIaomi, Vivo and Oppo, and Korean company Samsung.