BitConnect, once the world's seventh largest cryptocurrency, dramatically fell from a price of $200 to $9 yesterday. The crash came after the company announced it was shutting down operations, and BitConnect's $2.5 billion market cap was reduced to next to nothing in a matter of minutes. Among the thousands of investors who lost money in the crash, many were Indian.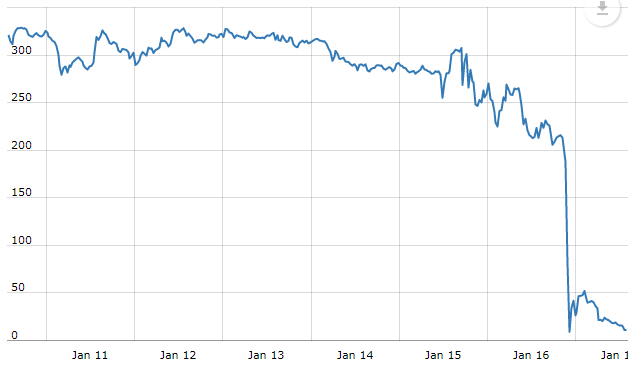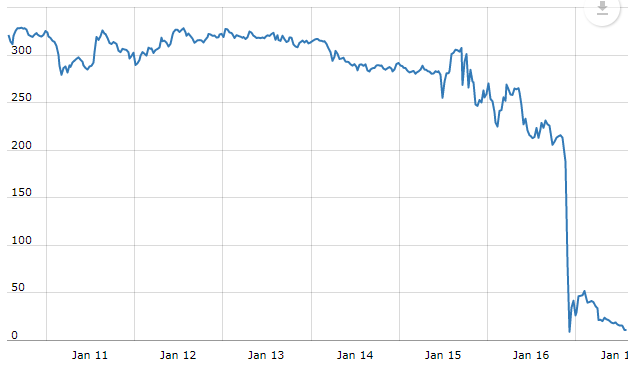 Several Indian users have now taken to social media to get the defunct company to refund their investments. "Sir i am from India. I join (sic) Bitconnect before one month. My total investment 4790 dollars. But my bad luck suddenly bitconect shutdown leading service. My family very poor more pain sir please refund my investment . Please please sir," pleaded a user on Twitter.
Sir i am from india . I join bitconnect before one month. My total investment 4790 dollars. But my bad luck suddenly bitconect shutdown leading service. My family very poor more pain sir please refund my investment . Please please sir . My email id [email protected]

— J.RAJA (@avoorraja) January 18, 2018
"Will you refund my $100 lending money," wrote another user.
@bitconnect will u refund my 100$ lending money
Plz reply

— Surya (@suryar97) January 17, 2018
And other people were far less charitable, abusing the company in chaste Hindi for scamming them of their hard-earned money.
Salao paise wapis karo , India wale gand tod lenge agar wapis nhi kiye toh bc

— Prince (@pringalmech142) January 17, 2018
But there's likely little recourse for people who'd invested their money in BitConnect. BitConnect was supposedly a lending platform, through which ordinary people could hand over their money to the company, and were promised handsome rates of return. BitConnect said it had a proprietary "volatility trading bot" which invested in cryptocurrencies, and thanks to its algorithms, could guarantee its investors a return of over 40% per month.
Many had accused BitConnect of being a Ponzi scheme — the company never revealed how its bot worked or shared screenshots of its trades. The company was run anonymously, and there was no clarity over where it was based. And in a manner popularized by Ponzi schemes, it allowed existing investors healthy bonuses if they could get more people to invest into BitConnect.
BitConnect did well to pull wool over the eyes of unsuspecting investors — it made every effort to appear to be a large, thriving corporation. Last year, it held a grand party in Thailand, where models and moving robots rubbed shoulders with some of BitConnect's top partners. There was much dancing, booze, and awards for BitConnect's top affiliate YouTubers — BitConnect paid its YouTube partners handsome sums of money to promote its currency online.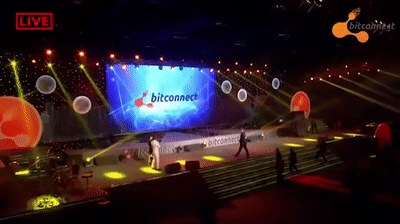 Among these Youtubers were lots of Indians. YouTube is littered with videos in Hindi, which explained novice investors how to invest in the cryptocurrency.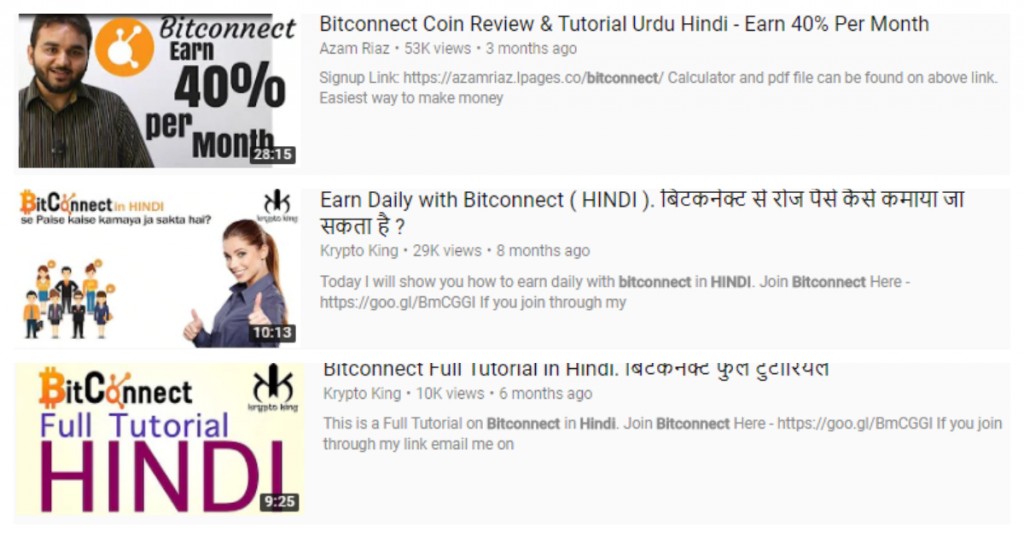 And BitConnect's India push wasn't limited only to the online world. BitConnect also organized conferences and seminars in India, in which existing members tried to get other people to sign up.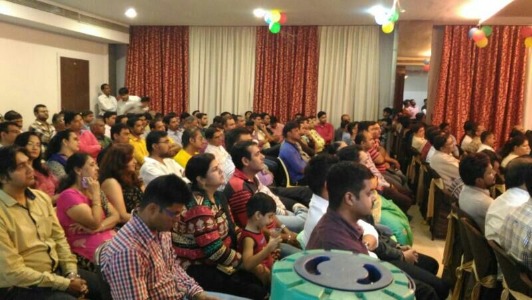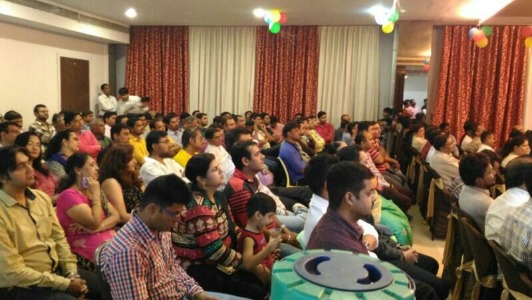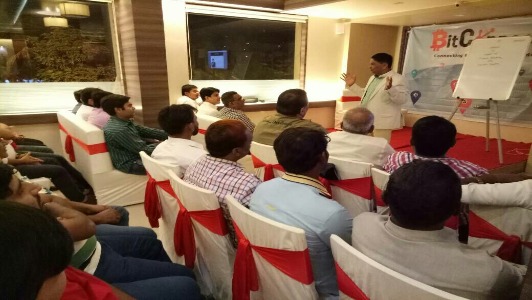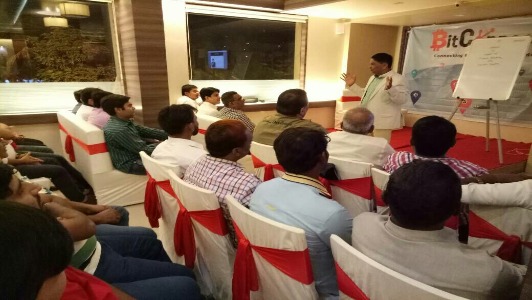 All this publicity created a critical mass of Indian who'd invested in the cryptocurrency, and once there were in, had every incentive to get more people to join. On Quora threads on BitConnect, many Indian users were eager to provide information on the new currency, and also added their referral links to help people sign up; if other users joined BitConnect using their referral link, they earned bonuses. Some users were so into BitConnect they changed their LinkedIn cover pictures to its logo, and provided referral links in their profiles.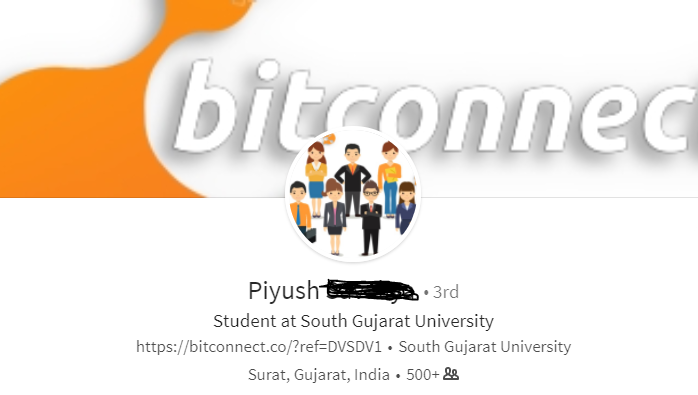 The enthusiasm worked for a while. BitConnect was founded just in November 2016, but BCC, its currency, rose from a price of $9 in May 2017 to a high of $433 in December 2017, representing a near 50x gain in seven months. The company was also regularly making its interest payments, which helped grow investor confidence in the scheme.
But it was too good to last. On 16th January, the company abruptly announced it was shutting down. In a matter of minutes, BCC's value tumbled to $9, and investors, who'd all been required to receive payments in the cryptocurrency, saw their entire portfolios being wiped out.
BitConnect's sorry saga is a tale of how unscrupulous companies continue to take advantage of unsophisticated investors as they run their dubious schemes. It's unclear what recourse BitConnect's investors will have — the company doesn't seem to have a presence in India, and the Reserve Bank has been constantly telling investors they're investing in cryptocurrency schemes at their own risk. The only way people can be prevented from investing in similar schemes is through awareness — if a deal sounds too good to be true, it probably isn't.