The coronavirus epidemic has brought the spotlight on some financial transactions which might well have gone unnoticed in normal times.
China's central bank People's Bank of China now owns  a 1.01 percent stake in housing finance major Housing Development Corporation Limited . The figure was reflected in the latest quarterly shareholding pattern of the company disclosed to the stock exchanges. HDFC's stock, like most other stocks in India, has been pummeled by the coronavirus crisis — between the first week of February and the last week of March, HDFC's share price plunged 41 percent from a 52-week high of Rs 2,500 to a 52-week low of Rs 1,473.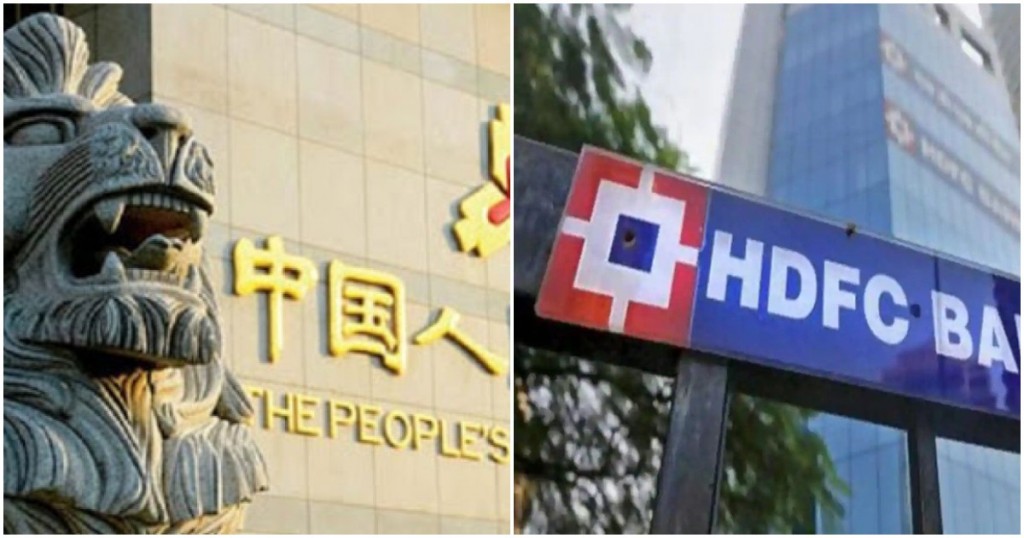 This has raised some eyebrows in India — China is widely thought to be the country where the coronavirus originated, and was the country which was the worst affected in the early days of the crisis. The coronavirus has caused stock markets across the world to fall, and for the Chinese government to swoop in and buy these assets at these lower prices does have some people worried.
HDFC, though, has said that it was a routine transaction. HDFC CEO Keki Mistry told CNBC-TV18 that the People's Bank of China was an existing shareholder and already owned 0.8 percent in the company. The latest purchase raised the stake to 1.01 percent, which was above the 1 percent shareholding which caused the company to issue a disclosure. The 1.01 stake translates into 1.75 crore shares of HDFC. HDFC chairman Deepak Parekh said that there was nothing unusual about the PBOC holding as several other sovereign wealth funds also hold stake in the firm. "It is common for central banks to buy shares on behalf of the sovereign wealth funds of their respective countries," said Parekh. "HDFC stock is also owned by SAMA, the Saudi Arabian Monetary Authority (the country's central bank), purchased on behalf of their sovereign wealth fund. Many other sovereign wealth funds also own HDFC and other Indian stocks — funds such as the Government of Singapore. There is nothing unusual or conspiratorial in these holdings; besides they are too small to matter — each about 1 percent or less," he added.
But globally, countries have become wary of investments from China following the coronavirus crisis. Japan is spending $2 billion to help its multinational companies to leave China, and set up their production facilities elsewhere. Two weeks ago, Australia has said that it will closely check all foreign investments in the country, fearing predatory investors taking advantage of the lowered asset prices.
The latest investment from the Chinese government into HDFC has created a bit of a furore, but China already is firmly wedged into the Indian economy. It's a major investor in Indian startups — Chinese company Alibaba is the biggest investor in Paytm, Zomato and Bigbasket, Tencent is a major investor in Flipkart, Ola, Swiggy and Byju's, while China's Ctrip owns 49 percent of MakeMyTrip. The top phone companies in India are Oppo, Vivo and Xiaomi which are all Chinese, and they control 70% of the market. Oppo has also sponsored the Indian national cricket team, and Vivo sponsors the IPL. Even more worryingly, Chinese companies dominate India's social media space, and already have tremendous amounts of data on Indian citizens — popular apps such as Tik Tok, Helo and Bigo are all Chinese. India has now woken up to the Chinese threat after the coronavirus, but one wonders if it might be too late to actively taken on the red dragon — it already seems to have spread its wings in India far and wide.