PUBG ended up being banned in India for being owned by China's Tencent, but that hasn't stopped the company from investing in a major Indian startup.
Tencent has pumped in $62.8 million (Rs. 470 crore) into Flipkart according to regulatory filings made by the Walmart-owned ecommerce company in Singapore. The funding was a part of Flipkart's $1.2 billion round. With the investment, Tencent owns 4-5.3 percent of Flipkart PTE, Flipkart's Singapore-based holding company.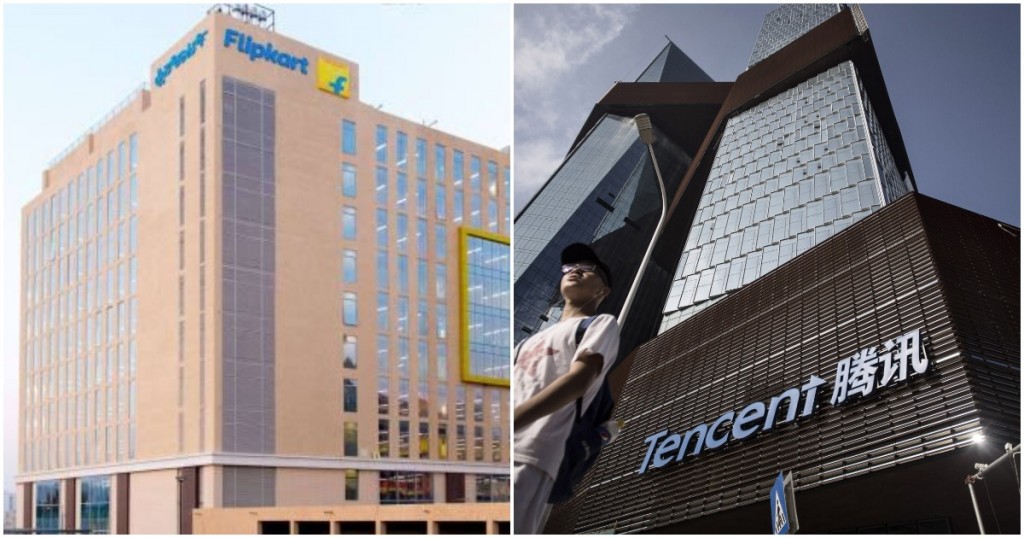 Tencent's investment isn't keeping with what's been happening in India. After the deadly clash at Galwan and the subsequent troop build-up, India has banned nearly 150 Chinese apps, cancelled contracts of Chinese companies for government projects, and seen traders and consumers boycotting Chinese products. The effects have been felt in the startup world as well — China's Ant Financial hasn't paid the remaining $100 million of the $150 million it had committed to Zomato before the clash, and Alibaba has gone ahead and said that it's pausing its India investments. Alibaba is in trouble anyway — a news report has quoted Indian intelligence agencies as saying that the company's servers in India were sending data back to China, and it would soon be the subject of a "massive probe".
All this doesn't seem to have deterred Tencent, which has plouged in a sizable amount of capital into Flipkart. It's perhaps utilizing a loophole — after the Galwan clash, the Indian government had passed a law which required all investments coming into India from countries with which it shares a land border would need to be approved by the government. This was widely thought to be a means to counter investments from China. But Flipkart has been registered in Singapore for years, so it's technically not an Indian company. Tencent's investment too was towards Flipkart's Singapore-based holding company, which would've allowed it to circumvent the law.
The Indian government would do well to fix what seems like a fairly obvious loophole, but Tencent's investment shows that Indian startups are still willing to accept Chinese investments. The timing isn't the greatest — just today, Indian soldiers stationed in Ladakh received their winter supplies to brave the minus 40 degree temperatures to prevent Chinese soldiers from taking over Indian territory. It remains to be seen if Indian consumers will be willing to work with and use companies that are still actively taking money from China, even as the situation at the border remains on a knife's edge.