One of India's most popular drinks could soon be subsumed within the Coca Cola empire.
Coca Cola is looking to buy Horlicks' India business for $3.9 billion (Rs. 28,000 crore), the Sunday Telegraph reported. Coca Cola has been keen to moving its portfolio beyond fizzy drinks in recent times — just this month, it had acquired coffee chain Costa Coffee for $5 billion. It's now considering a bid to acquire Horlicks in India, which is currently manufactured by British company GlaxoSmithKline.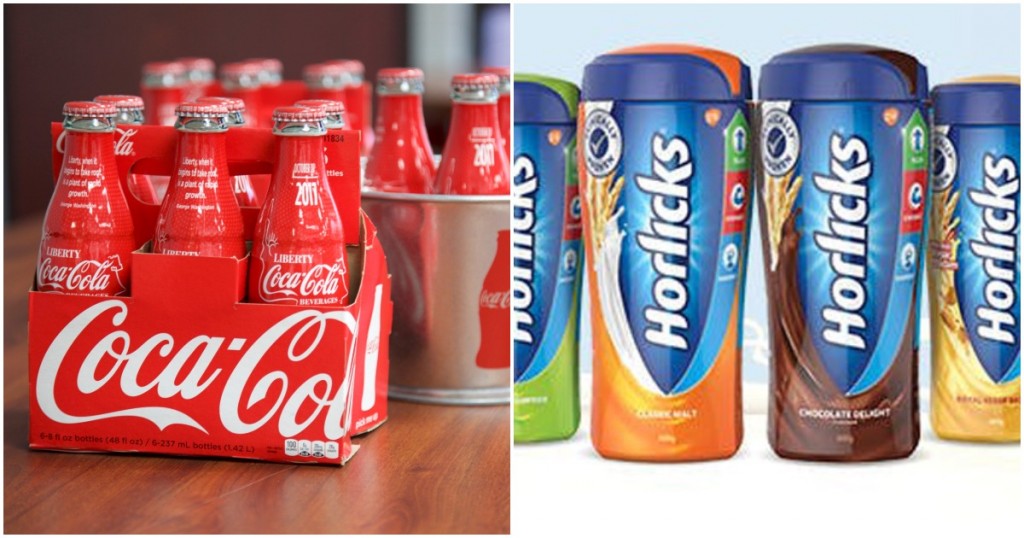 Horlicks has a long history with India, first making its way into the subcontinent at the end of the first World War when the Indian soldiers of the British army carried it back home as a dietary supplement. Many well-to-do Indians took to drinking Horlicks as a family drink in early 1940s and 1950s, and it became a sort of status symbol in upper middle class Indians and rich classes. In the 90s, Horlicks ran television campaigns in India which promoted it as a health drink for children and young adults. By 2012, Horlicks was outselling even Pepsi in India, and accounted for 85% of GlaxoSmithKline's revenues in the country.
But other concerns within its business have prompted GlaxoSmithKline to want to hive off its valuable malted milk drink. GlaxoSmithKline wants to complete a 13 billion buyout of Novartis' stake in their global consumer healthcare joint venture. To raise money to complete the buyout, GlaxoSmithKline had said it would carry out a "strategic review" of consumer nutrition products that may include the sale of Horlicks.
Coca Cola, by submitting a bid, is making it apparent how seriously it wants to branch out into other kinds of beverages. With rising concerns about the health effects of consuming fizzy drinks, Coca Cola is looking to expand into other markets — it already owns the Minute Maid range of juices which provide a healthy alternative to its traditional range, and as of last month also owns a global coffee chain. Coca Cola isn't the only cola brand looking to diversify its portfolio — under Indira Nooyi, Pepsi had acquired a 50% stake in a hummus company, bought a Brazilian coconut water company, and acquired Russian dairy and fruit juice maker Wimm-Bill-Dann.
Coca Cola will look to compete with its acquisition of Horlicks in India. It's hard to imagine two brands that could be more unlike — Coke is widely seen to be unhealthy and obesity-causing; Horlicks, on the other hand, promotes itself as a supplement which concerned mothers feed their kids. But such are the exigencies of modern business that one, in all likelihood, will soon control the other.