India's much vaunted list of high-profile CEOs has just seen a significant exclusion.
Pepsi CEO Indra Nooyi will be stepping down from her post in October, the company has said. She will be replaced by longtime Pepsi veteran Ramon Laguarta, who'd been promoted to become Pepsi's President last year. Nooyi will continue to remain the Chairperson at Pepsi until 2019.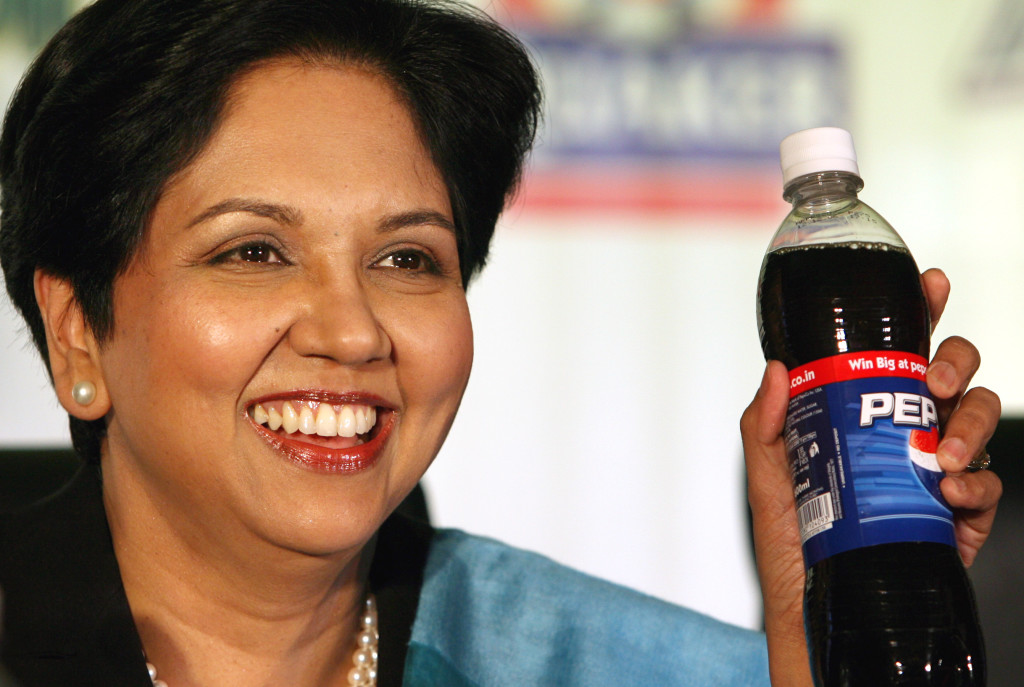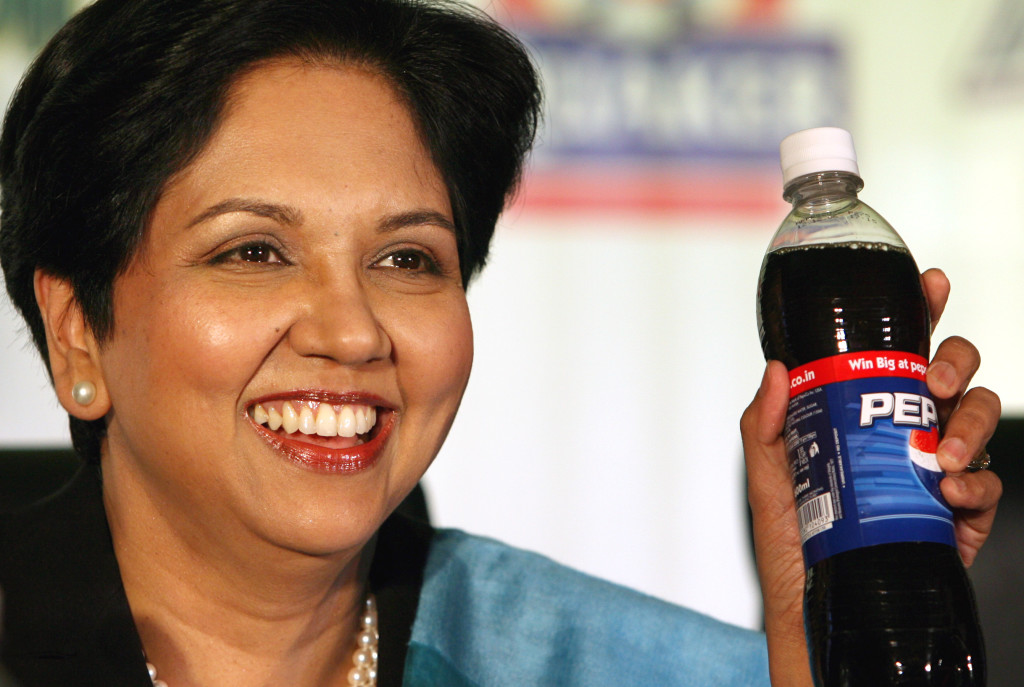 Nooyi's stepping aside at Pepsi is the culmination of an impressive 12-year-old journey as CEO. Since Nooyi had become Pepsi's first female head, she'd seen a range of transformation at the F&B giant. When she'd taken over, Pepsi was very much a carbonated drinks and snacks player, but Nooyi had been at the forefront of recognizing that consumers the world over were shifting to more more healthy eating options. She'd led the diversification of Pepsi's portfolio to include juice brands, and more nutritious snacks. Pepsi acquired a 50% stake in a hummus company, bought a Brazilian coconut water company, and acquired Russian dairy and fruit juice maker Wimm-Bill-Dann during her tenure.
And Pepsi's balance sheet grew at a healthy pace with her at the helm as well. During Nooyi's period as CEO, Pepsi's revenues grew 81% to $63.5 billion (Rs. 4,31,000 crore). Pepsi's stock galloped along too, growing 149%. Pepsi now has a market capitalization of a whopping $165 billion.
But while Nooyi's achievements as Pepsi CEO might sound impressive, what was more incredible was her journey to the post. There had been little in her background to suggest that she'd one day head one of the most iconic consumer brands anywhere in the world — Nooyi had been born in Chennai to a middle class family in 1955, and had been educated at the Holy Angels Anglo Indian Higher Secondary School. She'd gone on to finish a Bachelor's degree in Science from Madras Christian College, before moving to IIM Calcutta for her MBA. She'd begun her professional career in India, first working as a product manager at Johnson & Johnson, before moving to the US to join the Yale School of Management. After graduating, she'd worked with companies like BCG and Motorola, and had joined Pepsi in 1994. In 2001, she was named Pepsi CFO, and in 2006, became its President and CEO.
During her tenure as Pepsi CEO, Nooyi was consistently ranked among the top 100 most powerful women in the world. Apart from winning a host of top CEO awards, she's also stayed true to her Indian passions — she used to play cricket while she was in India, and now she is the only woman on the International Cricket Council's board.
Nooyi's stepping down as Pepsi Chairman takes away one of the stars in the list of India's global CEOs, which includes names like Google's Sundar Pichai, Microsoft's Satya Nadella, Adobe's Shantanu Narayen, Mastercard's Ajay Banga, among others. Nooyi was not only the only woman on that exclusive list, but in a list dominated by tech names, the only representative from the FMCG space. But while Nooyi's 12-year term has come to an end, it'll likely inspire millions of hopeful young Indian girls in small towns and cities across the country to follow in her  giant footsteps.