Grocery apps have now made 10-minute deliveries commonplace, and that seems to have spurred other delivery companies to take action.
Domino's has announced that it will make deliveries in 20 minutes in 14 cities. Domino's, which had pioneered 30-minute pizza deliveries in India, now says that 20-minute deliveries are a "benchmark proposition revolutionizing the QSR sector". Domino's did not specify which cities the 20-minute deliveries would be introduced in, but said they were across "20 zones", which indicates that the new program is quite widespread.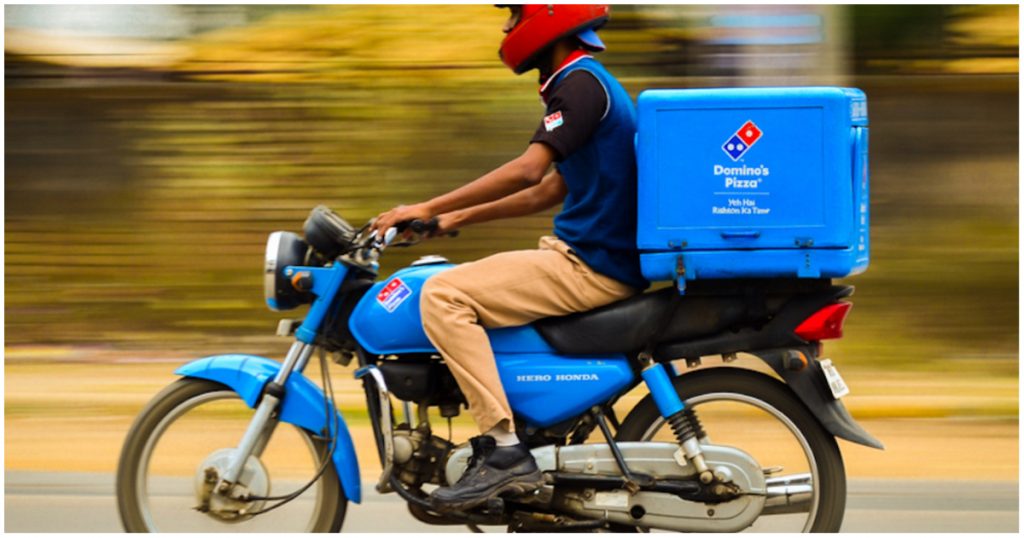 "Elevated consumer experience through reduced delivery time is proven to deliver better customer satisfaction and lead to increase frequency across the market," said Domino's CEO Russell Weiner. "This strategic move will give Domino's India an edge over the competition in the QSR domain and help the brand continue to be the market leader," he added.
Domino's specified that 20-minute deliveries will be rolled out "without compromising the food quality and the safety and well–being of its delivery riders". "Domino's India 20-minutes delivery is being driven by enhancing and optimising in-store process improvements, dynamic resource planning, technology upgradation and interventions for improved operational efficiencies, and expanding stores within the vicinity," Domino's said. Domino's added that it had focused on multiple aspects, such as product innovation, taste, pricing and guest service while announcing the 20-minute delivery options.
Domino's hinted that 20-minute deliveries were a natural progression of its business model — the company says that it was already delivering 50% of its orders within 20 minutes, so it was easy for them to transition into a 20-minute delivery promise in specific locations. Domino's says that shortening its delivery time also made good business sense — its data indicates that customers who received their pizzas quicker ended up placing more orders with the company.
Domino's 20-minute delivery could shaking up things in the entire the food ordering industry. Several years ago, its 30-minute delivery promise — which gave away pizzas for free if the company couldn't meet its delivery times — had similarly shaken up the industry, and turned Domino's into a household name. But things have changed since then, and companies like Zomato and Swiggy now deliver all kinds of food to customers, and compete directly with Domino's.
But the impact of 20-minute deliveries might be even greater in the current market. A 20-minute delivery promise will help Domino's stand out from competition — Swiggy and Zomato have been trying to cut down on their delivery times, but neither can deliver consistently within 20, or even 30 minutes. Domino's controls the entire delivery chain, including running its own restaurants, its own ordering apps, and its own delivery fleets, and can conceivably deliver food in 20 minutes. Swiggy and Zomato, which are simply aggregators, could find it hard to deliver as fast.
And this could end up being a moat in the food delivery space. Food delivery was becoming largely commoditized, with different players offering similar prices and delivery times. Domino's has now thrown down the gauntlet with a 20-minute delivery promise, and the rest of the industry could find it hard to keep up.