Elon Musk is now comfortably the richest man in modern history, but it can still be hard to wrap one's head around how rich he really is.
Elon Musk is now worth more than every single company in India. Musk is currently worth $318 billion (Rs. 23.2 lakh crore), after a surge in the price of Tesla shares. In comparison, the most valuable Indian company by market capitalization is Reliance, which currently has a market cap of $223 billion (Rs. 16.2 lakh crore).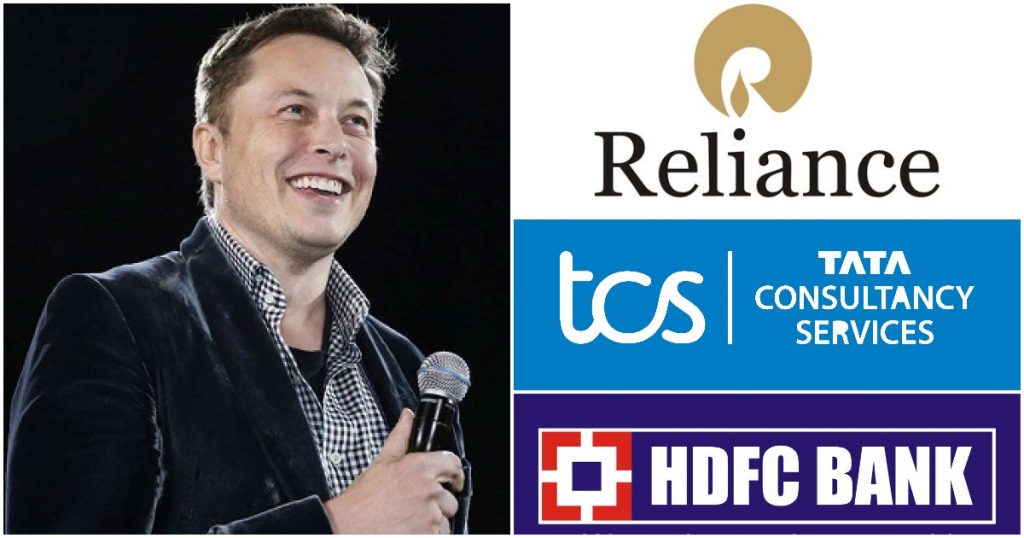 Musk is worth almost twice as much as India's second most valuable company, TCS. While Musk is worth $318 billion, TCS currently has a market cap of $170 billion. Musk is worth nearly 3 times as much as India's third most valuable company HDFC Bank, which has a market cap of $120 billion, and worth more than thrice as much as Infosys, which has a market cap of nearly $100 billion.
These numbers might be staggering, but Elon Musk's wealth has soared over the last year — in August 2020, he'd touched a net worth of $100 billion for the first time. He then touched a net worth of $200 billion in September this year, and just two months later, in November, he became the first man in modern history to be worth $300 billion.
And Musk hasn't only left Indian companies behind — he's also let other billionaires in the dust. Musk's $318 billion wealth is over $100 billion more than that of the second richest man in the world Jeff Bezos, who currently has a net worth of $203 billion. Musk is now worth significantly more than other tech tycoons as well — he's worth 2.5 times as much as Microsoft founder Bill Gates, who has a net worth of $136 billion, and is worth nearly three times as much as Google founders Larry Page ($126 billion) and Sergey Brin ($122 billion). He's also worth significantly more than Facebook founder Mark Zuckerberg, who has a net worth of $122 billion.
And it's perhaps fitting that Musk now stands apart from the cohort of tech billionaires — his contributions, unlike those of many who made their fortunes in technology, have a far greater import. Through Tesla, he's hoping to bring out an electric vehicle revolution that will save the planet by reducing carbon emissions and pollution; through SpaceX, he's hoping to make humanity multiplanetary and robust against extinction events. He's been tackling other problems too — he's trying to fuse human brains with AI through Neuralink, and he's hoping to solve the problem of urban traffic through the Boring Company. Capitalism is often pilloried for not rewarding those who work towards societal good, but in Elon Musk's case, his initiatives towards fixing humanity's problems seem to have been justly rewarded.