While social media might be abuzz with the strange phenomenon of an Indian pan masala brand having got Pierce "James Bond" Brosnan onboard as their brand new brand ambassador, many other western celebs have lent their faces to Indian brands. Whether it's their global appeal, or the aspirational value they bring in to otherwise Indian offerings, popular Western stars have appeared in Indian ads. 
1. Messi for Tata motors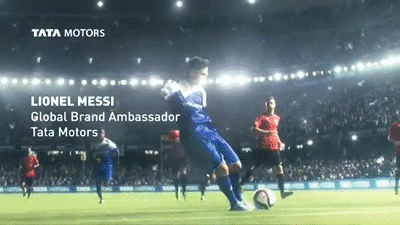 Argentinian football sensation shocked and delighted Indian football fans when he appeared on full-page newspaper ads and TVCs for Tata Motors. It was the first Indian brand promoted by Messi, who's among the highest paid athletes in the world.
2. Hugh Jackman for Micromax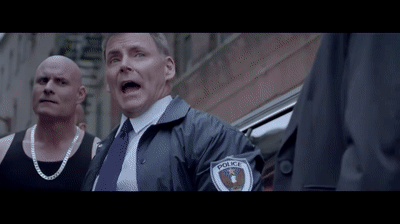 Micromax India might have pulled quite a coup by roping in one of the biggest action stars in Hugh Jackman. The Oscar-nominated X-men and Wolverine star can be seen performing stunts in this 2 minute ad for the Indian smartphone manufacturer. Roping in Jackman was reportedly a move to change the brand's customer perception from a 'cheap' to a 'high value' phone. Jackman for his part continued building on his new found love for India and was seen hugging prime minister Narendra Modi at a diplomatic event in New York last year.
3.  Steve Waugh and Brian Lara for MRF tyres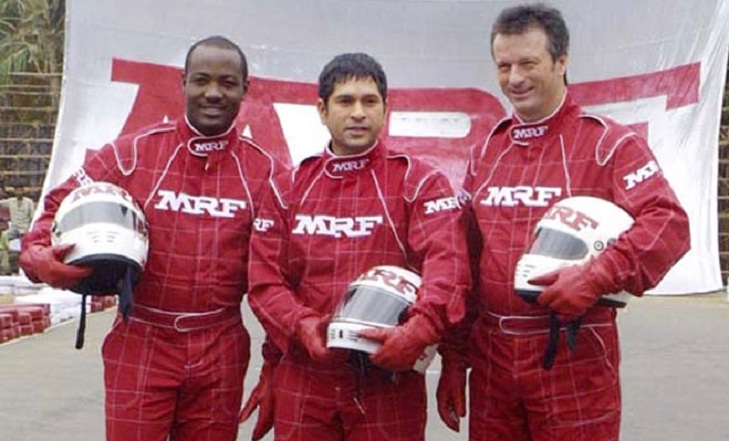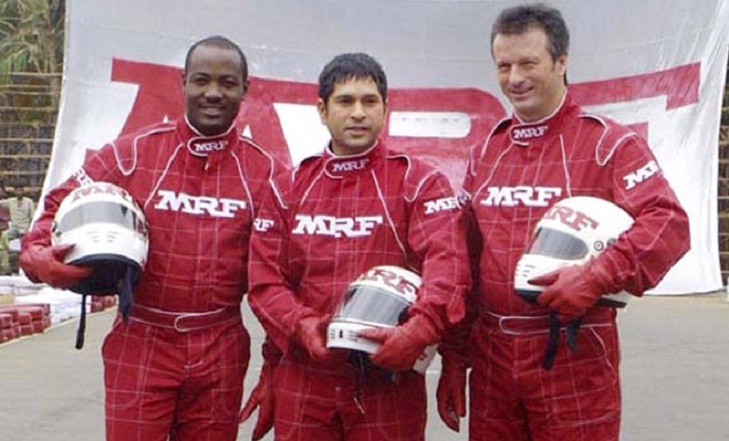 It's far too common a sight to see Indian cricketers sporting the MRF logo on their sporting equipment. But the Chennai-based tyre company managed to get Australia biggie Steve Waugh and West Indian legend Brian Lara to promote the brand. The 3 year sponsorship included using of MRF bats and other cricket equipment and promotional endorsement of MRF products.
4. Brett Lee for 'Pearls' group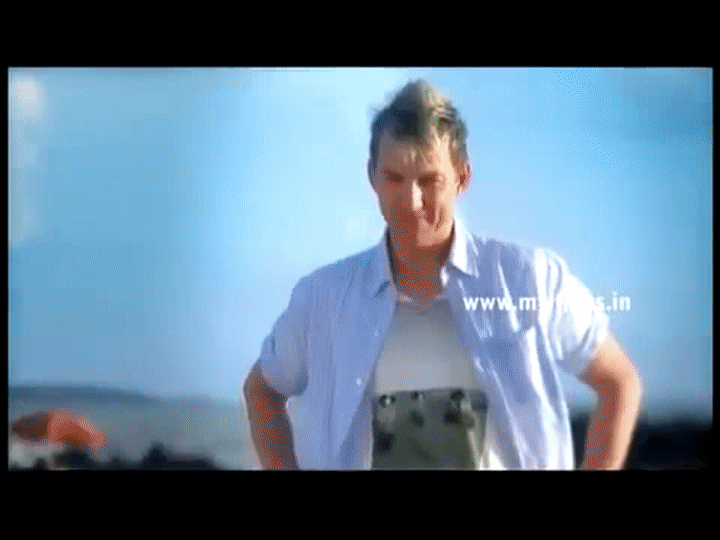 While Brett Lee has appeared in various Kingfisher commercials, along with other cricket players during cricketing tournaments, and later as part of his IPL contract with Mallya owned RCB, Lee has also endorsed a campaign by a real estate company called "Pearls group". Interestingly, the company was debunked and sued for turning out to be a Ponzi scheme later. Though, Lee who was paid $300,000 for the one minute TVC probably knew precious little about the same.
5. Tiger Woods for Hero Motors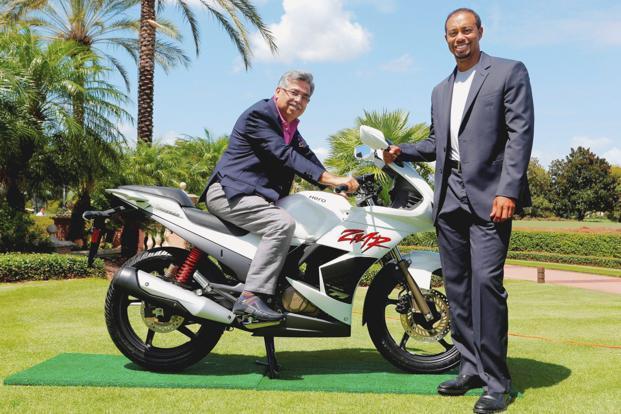 In one of the biggest endorsement deals involving an international sports star and an Indian brand, Hero Motors signed international golfing giant Tiger Woods for a record Rs. 250 crore. While Woods claims to have never driven a bike in his life, he's promoted the Hero Group and supported Hero-supported golfing tournaments in his capacity as a brand ambassador.
6. Jackie Chan for Bajaj DTSi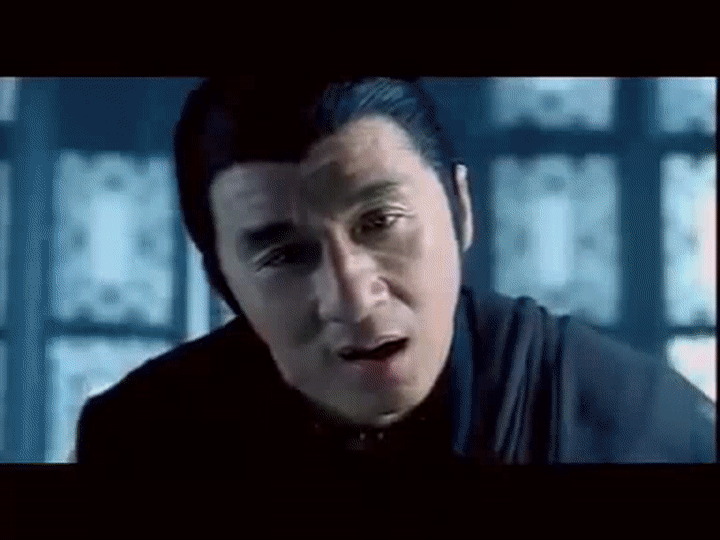 Back in 2008, before the age of social media and IPL, Bajaj pulled off a feat by getting international superstar Jackie Chan to star in an ad for Bajaj DTSi. The ad is seemingly set in China, but Chan for his part can be seeing doing a Namastey as he climbs onto the bike.
7. Pierce Brosnan for Reid & Taylor and Pan Bahar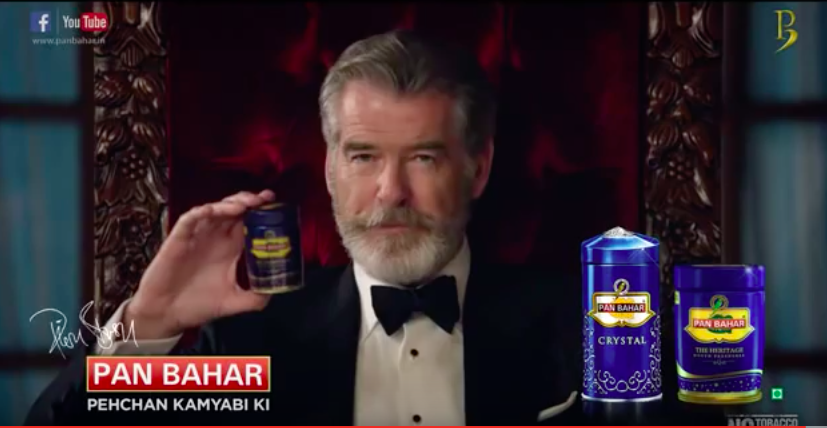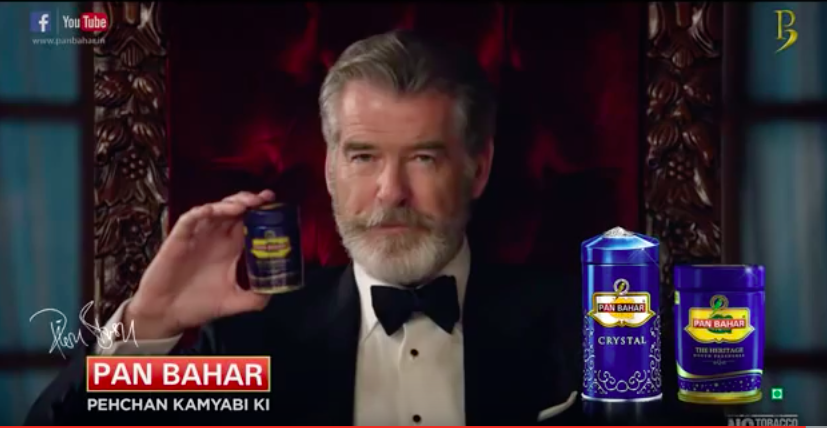 And finally James Bond star Pierce Brosnan has not only recently become the face of the little-known Indian Pan Masala brand Pan Bahar, but he's also endorsed the clothing brand Reid & Taylor before Amitabh Bachchan took over. But instead of endorsing the clothing line directly, Brosnan and Reid & Taylor have had campaigns around the Bond movies Brosnan has starred in, and have involved the tagline "Bond with the best".