Google often talks about how its free Android operating system is nobly changing the world. "The Android operating system is completely open source. That means anybody—even Android competitors—can choose to download, install, modify, and distribute its source code for free," says its website. "The result? More people have access to the power of mobile technology than ever before," it claims. But European regulators have ruled that Google's Android ecosystem was like any other business — a conduit to build on Google's market dominance in several lucrative tech verticals. And it ran afoul of anti-competitive laws while doing so.
Google has been fined a record $5 billion (Rs. 34,000 crore) by European antitrust regulators for abusing the market dominance of its Android operating system. Android is by far the most popular operating system in the world, and powers 78% of all phones worldwide. It's even more dominant in Europe, where it runs as many as 90% of all phones. Regulators have now ruled that Google unfairly used its dominance to push its own products over those of its competitors.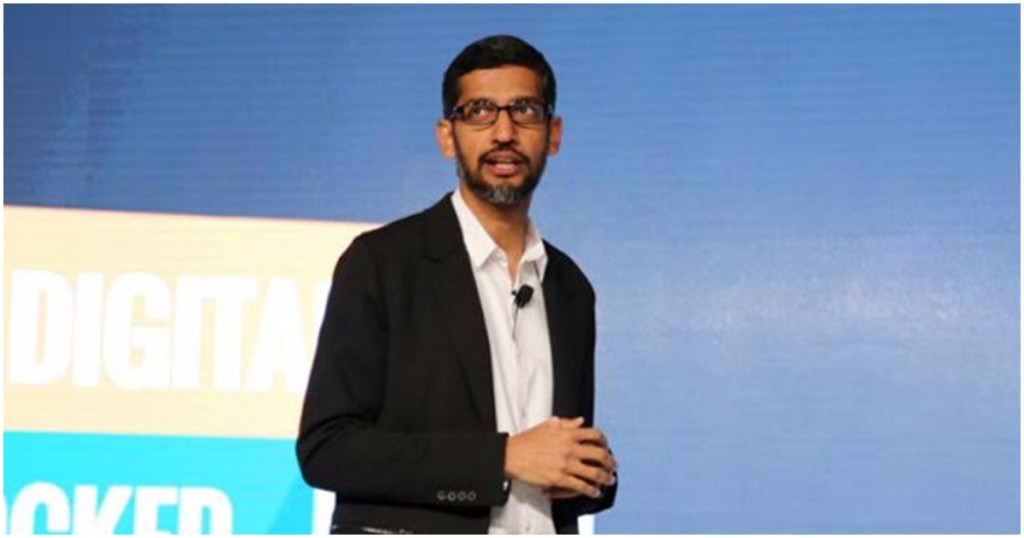 Google has been hit by the fine because it went against EU rules when it required mobile phone makers to pre-install the Google Search and browser apps as a condition for licensing Google's app store, said EU Competition Commissioner Margrethe Vestager. It also acted unfairly when it paid big phone makers to exclusively pre-install the Google Search app. As Android was being used on millions of devices, it prevented its competitors in search, such as Bing, from competing on an even keel with Google search. Vestager said that "companies must compete on their merits," playing by antitrust rules that favor consumers and open markets, and not restrict competition.
The fine will be a big blow for Google — it is no stranger to paying fines, but this is the largest ever imposed on a company for anticompetitive behavior. Google has also been ordered to end the illegal conduct within 90 days, or face additional penalties of up to 5% of parent Alphabet's average daily worldwide turnover. Google, for its part, says it will appeal the decision. "Rapid innovation, wide choice, and falling prices are classic hallmarks of robust competition. Android has enabled this and created more choice for everyone, not less. This is why we intend to appeal today's Android decision," tweeted CEO Sundar Pichai.
Repeat offender?
This isn't even the first time that Google has come in the crosshairs of Europe's antitrust regulators. Just last year, it was fined $2.7 billion for abusing its dominant position in search. In an investigation lasting seven years, it had been ruled that Google had abused its search monopoly by showing its Google Shopping ads under the search results, thus harming many other companies that relied on Google for their products to be discovered. "Google has abused its dominance as a search engine by giving illegal advantages to another Google product, its shopping comparison service," Commissioner Margrethe Vestager had then told reporters.
Google's been similarly punished in India as well. Just this year, it was fined Rs. 136 crore by the Competition Commission of India when Bharat Matrimony, Flipkart and MakeMyTrip successfully argued that it had abused its dominant position in search. Google had been accused of manually manipulating search results and using its search algorithm to suppress the results of its competition and unfairly promoting its own services like Google News, YouTube and Google Maps. By promoting Google Maps on Google search results, Google had prevented services like MapMyIndia from getting adequate exposure, and through services like Google Flights, it had taken away legitimate traffic from sites like MakeMyTrip.
And fines against Google don't only extend to abusing its many monopolies. Last year, a Bengaluru bench of the Income-Tax Appellate Tribunal has said that Google evaded taxes on Rs. 1457 crore of income in India, cleverly routing its income through a subsidiary in Ireland.
Google still has the option to appeal its latest fine. Google is the third most valuable company in the world, and will use its battery of high-profile lawyers to attempt to overturn the what is essentially a rap on its wrist. $5 billion might sound like a lot of money, but Google's annual revenues are well over $120 billion, and a $5 billion fine amounts to just a couple of weeks of its earnings. But Google insists it's in the right; European regulators clearly believe otherwise. While courts in the coming months will determine if Google really broke the law with Android, one thing does stand out — for a company with a motto of "Don't be evil," Google sure does seem to get fined a lot.