The list of Jio Platforms' investors was already formidable, but it's now looking like the who's who of the global technology industry.
Google has bought a 7.73 percent stake in Jio Platforms for $4.5 billion. Google joins arch-rival Facebook and a clutch of private equity and global funds that have invested in Jio in recent months. Google now becomes the second largest investor in Jio Platforms, after Facebook had acquired a 9.9 percent stake in the company.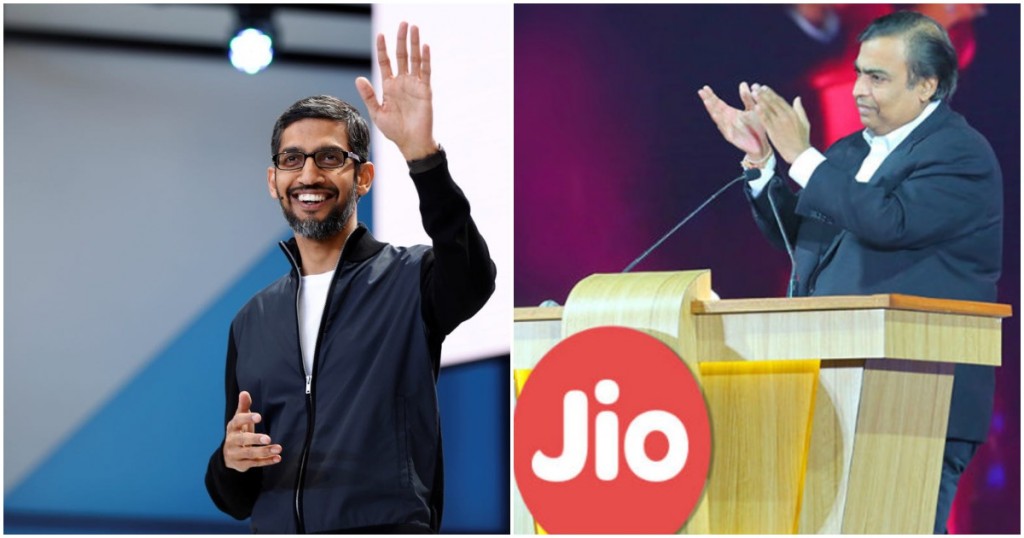 Just two days ago, Google had said that it would invest $10 billion in India over the next 5-7 years. It had then mentioned that it would use a part of this money to buy stakes in local firms. And Jio would fit the bill nicely for Google — all of Google's products reach their users through the internet, and Jio, with its telecom empire, controls the pipes through which millions of people access these services. As such, it's certainly in Google's strategic interests to have a stake in Jio.
Jio, too, would likely benefit from the partnership. Over the last couple of years, Jio has slowly been transitioning itself into a tech company, running a suite of apps, a video and audio streaming service, and even acquiring a chatbot startup. Google is perhaps the most prominent tech company in the world, and having it in its corner can help Jio fuel its tech ambitions. Jio will likely have access to world-class technology and software, but can also hope to integrate its services with Google's products to both the companies' mutual benefit.
And perhaps most interestingly, Jio has managed to bring two American tech rivals together — Google and Facebook rarely invest in the same company, but have joined forces to back Jio. Getting both of these companies on as major investors, Jio has signaled to the world its pre-eminent place in India's tech space. Itis already India's largest telecom company with over 400 million subscribers — and with both Google and Facebook backing it, it might be well on its way to becoming India's largest tech company as well.