The biggest companies in the world seem to be in no hurry to return to offices after the coronavirus lockdowns had forced employees to work from their homes.
Facebook and Google have said that they'll let employees work from home till mid-2021. Earlier, both companies had announced that they would let employees work from home till the end of 2020. But with coronavirus cases now spiking in some countries, both companies have gone ahead and extended their work-from-home mandate by another 12 months.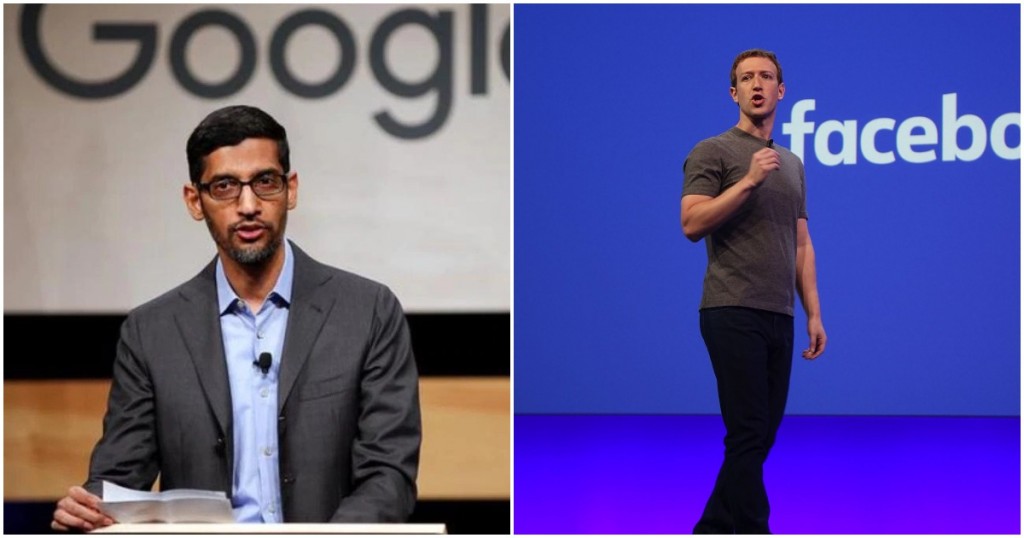 Facebook will allow employees to work from home till July 2021. "Based on guidance from health and government experts, as well as decisions drawn from our internal discussions about these matters, we are allowing employees to continue voluntarily working from home until July 2021", a Facebook spokeswoman said. Facebook also said that it would give employees an additional $1000 to meet their home office needs.
Last month, Google had made a similar announcement. "To give employees the ability to plan ahead, we'll be extending our global voluntary work from home option through June 30, 2021, for roles that don't need to be in the office," Google CEO Sundar Pichai had announced last month. "I hope this will offer the flexibility you need to balance work with taking care of yourselves and your loved ones over the next 12 months," he had added.
Google and Facebook's announcements will further bolster the work-from-home trend that seems to be sweeping all manner of companies — both companies have not only been running their operations with most employees working from home, but also launching new products, and even finding time to able to invest in Jio. This would indicate that employee productivity hasn't been particularly hard hit, and these companies are even willing to extend their work from home policy for another 12 months. Other tech companies have gone a step further — Twitter has said that it'll let employees work from home "forever" if they so wished, and other companies like Quora and Shopify have become "remote-first." And with giants like Google and Facebook appearing willing to have employees work from home for 18 long months since the beginning of the pandemic, it appears that this is a trend that might soon catch on in companies around the world.