Only in India can a 21st century technology be used to fix a problem that seems to be from the middle ages.
To help curb open defecation and urination, the Indian government has partnered with Google Maps and made available the locations of 45,000 toilets across India. The initiative was a part of the government's Loo Review campaign, which was carried out under the Swachh Bharat and Digital India initiatives. The Ministry of Housing and Urban Affairs had collaborated with Google to launch the initiative last year, and the results have already been impressive — now 53 percent of India's urban population is covered by the toilet locator services.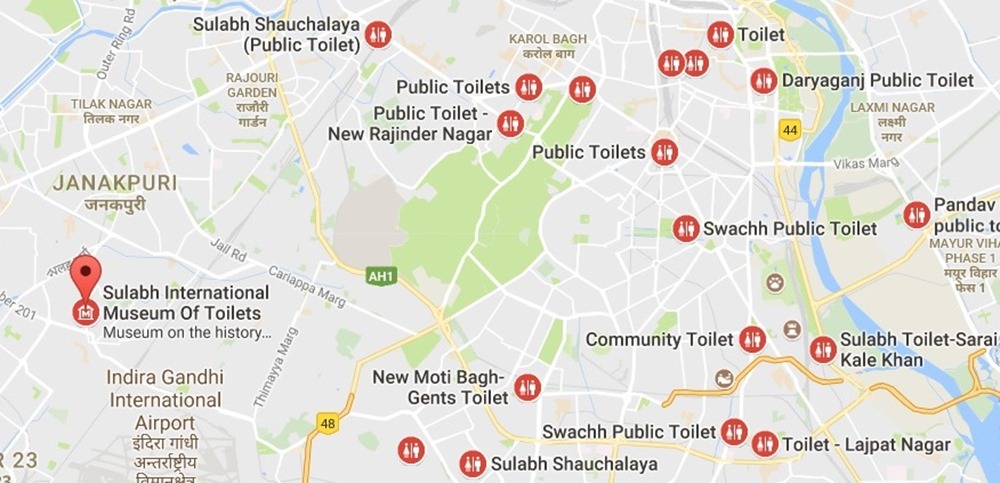 The service seems to work much as other services would work on Google Maps — instead of searching for petrol pumps or restaurants, users can simply type in "toilet" on Google Maps search, and are then shown locations of nearly public and community toilets. Like with other services, the toilets have user generated ratings and reviews, and users can use these ratings to choose whichever toilet closest to them they'd like to use. The government says that these 45,000 toilets now span 1,700 cities across the country.
It's a service that makes sense in India. As per the 2012 census, 60 percent of Indian households had at least one mobile device, but only 36.4 had access to a toilet. While the Modi government has spent its previous term working on bringing a toilet to every home, it has also prioritized the creation of community and public toilets. These toilets can come in handy when people are on the move, and prevent people from relieving themselves in the open.
While the government has built toilets and now even made their locations available online, it might take a even more concerted public awareness campaign to drive up usage. Urinating in the open is still distressingly common in Indian cities, and while the government has made it easier than ever to find the nearest loo, it might find that it's harder to get people to use them. This government, though, doesn't appear to shy away from problems, and could pick this up as a new initiative as it begins its second term in office.