PM Modi has been on a state visit to the US over the last few days, and has met with several of the country's top business leaders. And the results of his visit seem to be already beginning to show.
Google has announced that it will open its global fintech operations in GIFT City in Gujarat. The announcement was made by Google Sundar Pichai after his meeting with PM Modi. "Today we are announcing the opening of our global fintech operations centre in GIFT City, Gujarat," Pichai said. "It will cement India's fintech leadership, thanks to UPI, and Aadhaar. We are going to build on that foundation and take it globally," he added.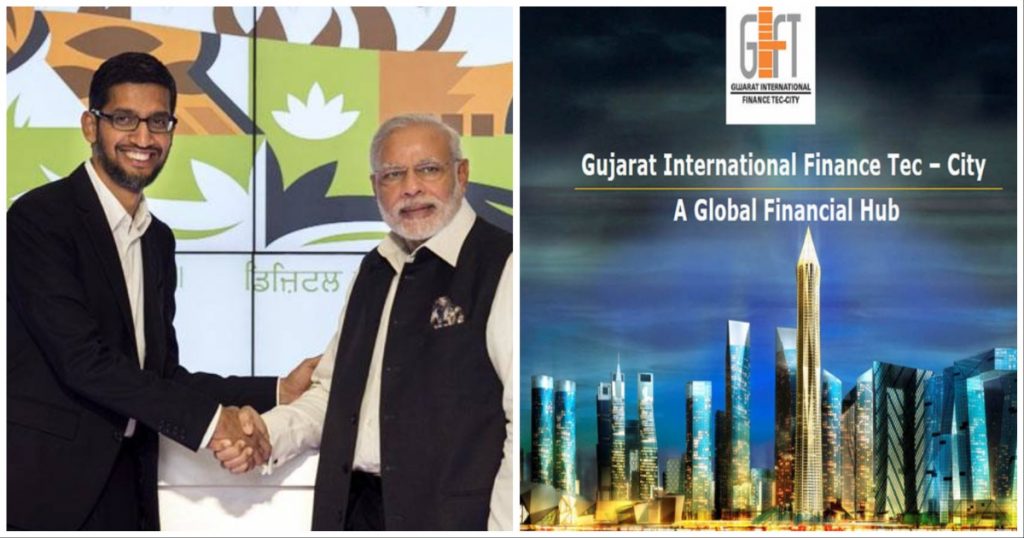 Pichai said it was exciting to see the progress that India had made, particularly around the vision of Digital India and the economic opportunity. He also added that the PM Modi's vision for Digital India was ahead of its time. "I now see it as a blueprint that other countries are looking to do so," Pichai said.
GIFT City is a project that had been announced all the way back in 2007, when Modi was the Chief Minister of Gujarat. GIFT City, which stood for Gujarat International Finance Tec-City, wan ambitious plan to develop a world-class financial and business district in Gujarat. The first phase of the city was inaugurated in 2012. In 2013, the area was declared a Special Economic Zone (SEZ), which allowed companies operating within the zone to enjoy tax and other benefits.
As of today, several international comapnies like JPMorgan Chase, Deutsche Bank and Mitsubishi UFJ Financial Group have opened new offices at the International Financial Services Centre. Singapore Exchange's futures trading operation "Nifty", and India's first international bullion exchange also now operate within GIFT City.
But the addition of Google's global Fintech headquarters will be a major addition to GIFT City's growing portfolio. It's perhaps fitting that Google is setting up its global fintech center in India — Google is already heavily involved in Indian fintech, with Google Pay having emerged as India's second largest UPI app. Google has also said that it's using GPay's progress as a template for its global fintech efforts not only in South East Asia, but also across the world. Google, too, will enjoy favourable tax and regulation policies at GIFT City, and will likely be able to build its GIFT City office as major global outpost. It remains to be seen how GIFT City shapes up over the coming years, but the building blocks seem to slowly be falling into place into having a global financial center emerge on Indian shores.