Put together 1.3 billion people, dirt cheap internet plans, and a nationwide love for cricket, and what do you get? World records, of course.
Hotstar has set a world record for the most number of people that were watching a live event on a streaming service. Yesterday's IPL final between the Mumbai Indians and Chennai Super Kings at one point drew 18.6 million simultaneous users on its service. Hotstar thus comprehensively broke its own record of 10.7 million concurrent users that it had drawn during the IPL last year.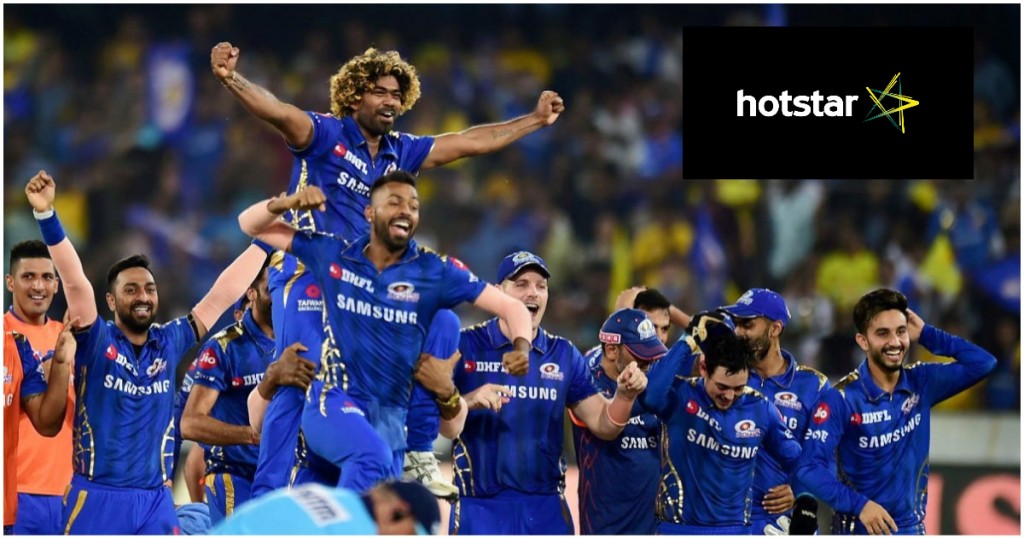 The final wasn't the only time Hotstar had bested its record from last year — an earlier game between Royal Challengers Bangalore and Mumbai Indians had garnered 12.7 million users. Hotstar says that more and more people are now catching the IPL on its streaming service — last year, 202 million people logged in to watch the cricket tournament, but this year, it had registered 267 million users just by mid April.
Hotstar's numbers have left other major world streaming events in the dust. In comparison to the 18.6 million people who saw the IPL final, the first Presidential debate between Donald Trump and Hillary Clinton had garnered 2 million users at its peak; Donald Trump's inauguration had seen 4.6 million viewers tune in. The British Royal Wedding in 2018 had garnered 1.29 million viewers. The Champions Trophy final between India and Pakistan in 2017 had attracted 4.8 million viewers, while all the way back in 2012, 8 million people had simultaneously watched daredevil Felix Baumgartner jump out of a balloon which had been parked in space.
For India to deliver world-beating video streaming numbers is testament not only the the popularity of the IPL and the efforts of Hotstar, but also to the country's telecom revolution. Not too long ago, high prices and data caps meant that streaming live sports on internet connections was all but infeasible. Worse, few internet connections could stream video without repeated buffering.  But since Jio's entry into the space in 2016, internet prices have plummeted, speeds have shot up, and the average Indian can now stream sports live on their smartphones. The world record numbers of live-streaming users might just mark the beginning of India's upcoming internet revolution — thanks to India's billion-strong population, falling smartphone prices, and perhaps the world's cheapest data plans, many other industries could soon see themselves being disrupted by India's mushrooming internet companies.