Finance Minister Nirmala Sitharaman presented the Union Budget today, and the stock markets seemed relatively happy with what she'd delivered — the Nifty ended the day up a strong 1.37 percent, and the reaction from the business community also seemed broadly positive. Startups, too, had reasons to cheer — the provision of the tax holiday for startups was extended by another year till March 2023, and long-term-capital gains tax was capped at 15 percent, which could help those entrepreneurs who have shares in unlisted companies. For crypto enthusiasts, there seemed good news with the introduction of a 30 percent tax on gains from sale of digital assets, which many are seeing as the first step towards making investments in cryptocurrencies legal in India. Here is how India's startup and business community reacted to budget 2022.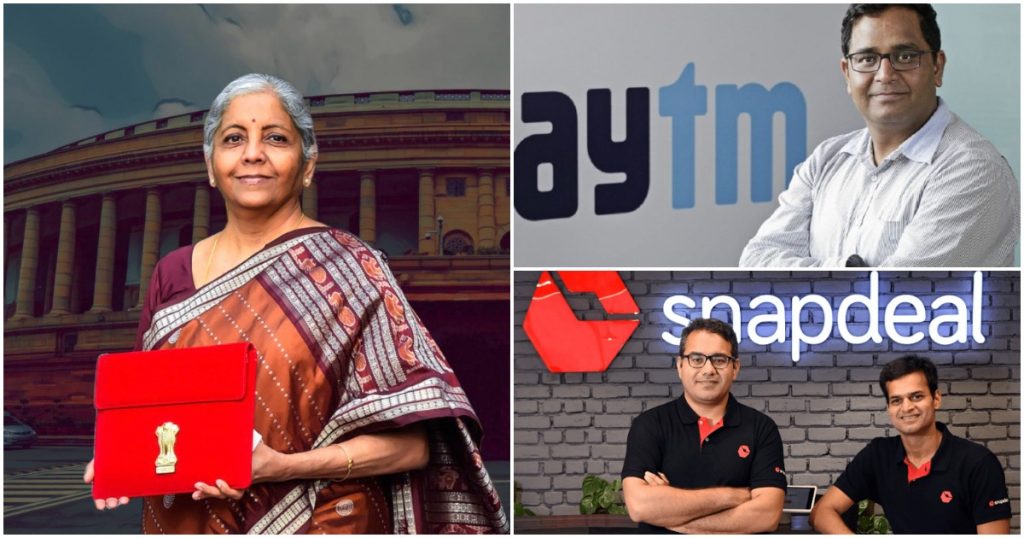 Paytm CEO Vijay Shekhar Sharma hailed the introduction of the Digital Rupee. "CBDC (Central Bank Digital Currency) jai ho!" he tweeted. "What an incredible announcement of Budget 2022," he added.
Snapdeal cofounder Kunal Bahl also hailed the introduction of the Digital Rupee. "The significance of this step is monumental. For an economy of India's size and global influence to make a formal push into a digital currency is going to be truly transformational," he tweeted.
PhonePe CEO Sameer Nigam commended the move to introduce a 30 percent tax on digital assets. "Bold bold policy move. Govt uses its (muscle) to reign in, tax and regulate unbridled crypto/NFT price speculation. Much needed intervention!" he tweeted.
Cleartax CEO Archit Gupta said that his company was already preparing to help people pay tax on their crypto investments. "We were waiting for clarity from government on this. Cleartax is solving crypto taxes for India," he added.
Bounce CEO Vivekananda Hallekere, whose company has launched a scooter with a swappable battery, said it was heartening to hear the government speak of battery swaps in the budget. "Super happy and excited to share that we are close to completing a million battery swaps !!! And what a time to hear in the budget that Government ack. importance of battery swap 🙂 @nsitharaman thanks for doing this and making mobility accessible to all," he tweeted.
Shark Tank shark and Emcure Pharmaceuticals Executive Director Namita Thapar spoke about the tele mental health platform that was announced. "Budget 2022 – Tele Mental Health Platform was a very welcome move. Upgrading 2 lakh anganwadi workers to improve child health outcomes – execution is key. Ease of doing business and digitisation initiatives across sectors was the focus," she said.
VCs too appeared upbeat about the budget. "The budget has given a positive directional shift towards innovation, digitization & venture capital & private equity who back young entrepreneurs," said Blume Ventures' Karthik Reddy.