One of the brightest lights in India's investing space has forever been extinguished.
Ace investor Rakesh Jhunhunwala passed away this morning. He was 62, and was battling a series of health complications for years. Jhunjhunwala, known fondly as the "Big Bull", was one of India's most recognizable investors, and one of the biggest backers of the country's growth story. At the time of his death, he was worth $5.5 billion, making him India's 36th richest man.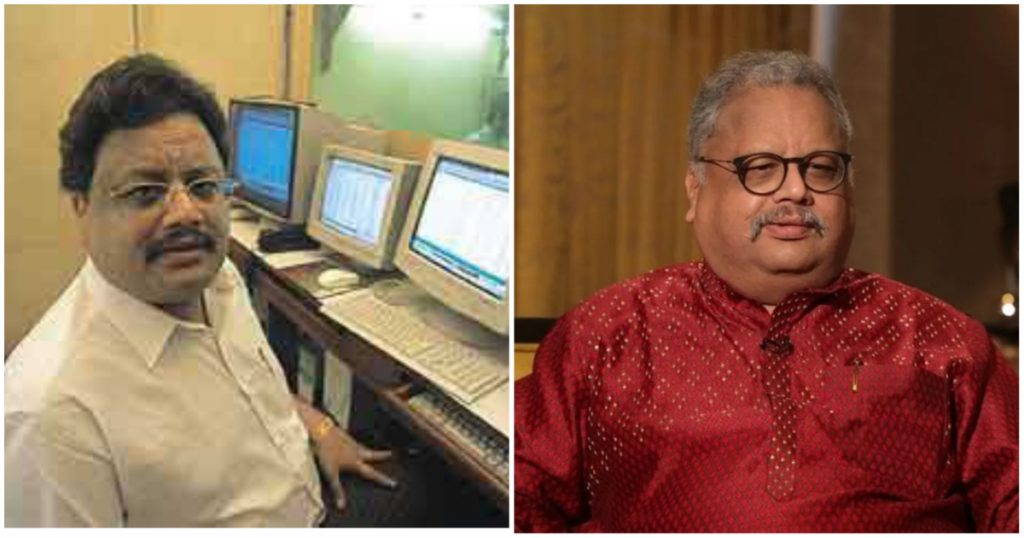 There was little to suggest in Jhunjhunwala's background that he would one day become a stock market multi-billionaire. Jhunjhunwala was born on 5th July 1960, at a time when India was shackled with socialist policies, and stock market investing wasn't really thought to be a viable career option. His father was an Income Tax officer, and a young Jhunjhunwala enrolled at Sydenham college to study commerce.
But his father used to dabble in the stock market, and Jhunjhunwala developed an interest in investing after hearing his father discuss stocks with his friends. Jhunjhunwala's father used to advise him to read newspapers regularly, telling him it was the news that made stock market fluctuate. But while his father encouraged him to invest in the markets, he refused to give him financial aid, and even forbade him to ask friends for money. Undaunted, Jhunjhunwala went ahead and borrowed money from his father's clients, promising to return the capital with returns higher than fixed deposits.
In 1985, after finishing his degree from Institute of Chartered Accountant of India, Jhunjhunwala decided to plunge headlong into Dalal street with an initial capital of Rs. 5,000. Jhunjhunwala tasted success early — one of his earliest big wins was Tata Tea, in which he'd purchased 5,000 shares at Rs. 43, and the stock rose to Rs. 143 within three months. Over the next three years, Jhunhunwala invested Rs. 20-25 lakh, and earned handsome returns in stocks like Sesa Goa and Praj Industries.
Jhunjhunwala's investing career came of age just as the Indian economy opened up in 1991. As India's economy began growing, he found himself an early investor in stocks including Titan, CRISIL, Aurobindo Pharma and NCC. Apart from being an active investor, Jhunjhunwala was the Chairman of vocational training company Aptech and entertainment company Hungama, and sat on the boards of companies including Geojit Financial Services, Prime Focus, Mid Day, Viceroy Hotels and others.
Rakesh Jhunjhunwala also made his name among the larger investing community with his interviews and colourful TV appearances, in which he was refreshingly frank and upfront about his investing philosophy and outlook. Jhunjhunwala never shied away from speaking his mind, and became on of the biggest proponents of India's growth story, regularly insisting that India's economy was set to boom.
Jhunjhunwala's predictions came true — India ended up becoming the world's fastest growing economy, and his stock picks soared as well. As of 2021, Jhunjhunwala had a net worth of $5.5 billion (Rs.40,000 crore). He had also actively begun his philanthropic activities, saying that he would give 25% of his wealth to charity. He was building an eye hospital in Navi Mumbai, which would perform 15,000 eye surgeries free of cost every year. Jhunjhunwala also made contributions to shelters for cancer-affected children, Ashoka University, Friends of Tribals Society, and Olympic Gold Quest, which funds Indian athletes and helps them win medals in international competitions.
But Jhunjhunwala wasn't quite done just yet — last year, he announced he'd be starting a low-cost airline named Akasa Air. India has seen several airlines fold up over the last few decades, including Jet Airways, Deccan Airways and Kingfisher, but Jhunjhunwala stuck his neck out, investing a large sum of his personal money into launching the new airline.
And just last week, Akasa Airways ran its first flight with Jhunjhunwala on board — Jhunjhunwala's airline dream had taken off right on schedule. While Jhunjhunwala won't be around to see how Akasa Air grows in the coming years, his contributions to Dalal Street, his humour and and his inimitable investing wisdom will continue to light up India's horizons in the decades to come