It's usually colleges who boast about their famous alumni, but there's a single school in Hyderabad whose list of graduates could put the best colleges to shame.
Hyderabad Public School, situated in Begumpet, has produced the CEOs of Microsoft, Adobe, Mastercard, and even homegrown Wipro. Microsoft CEO Satya Nadella studied there, before leaving for Manipal and finally for the US. As did Adobe CEO Shantanu Narayen, who attended the school before doing his engineering at Osmania University. Mastercard CEO Ajay Banga was at Hyderabad Public school before moving on to Delhi University and IIM Ahmedabad, and Wipro CEO TK Kurien is an alumnus too. And if you thought this list was impressive enough, there's more — Prem Watsa, CEO of Fairfax Holdings, who's been called the Canadian Warren Buffet, is also from Hyderabad Public School.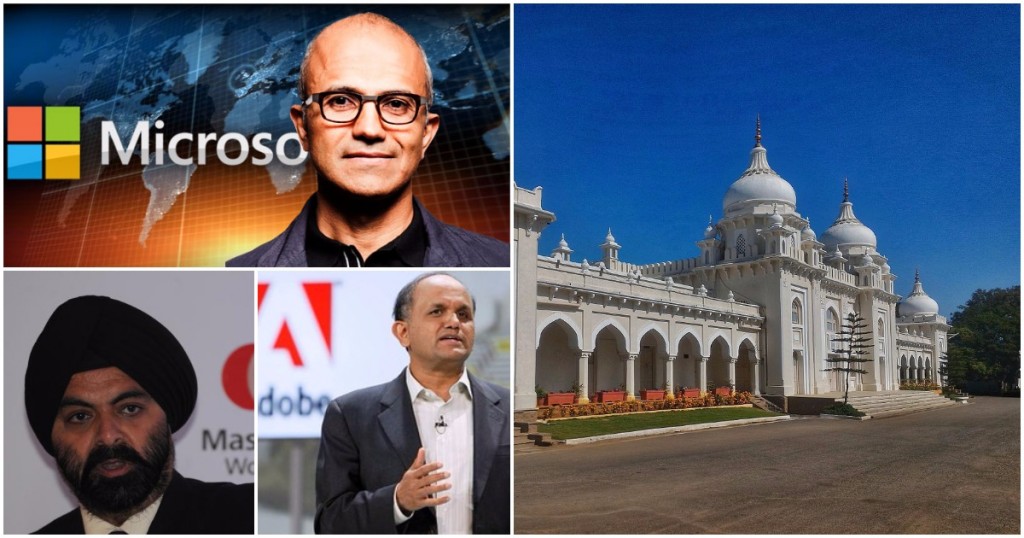 It isn't a mere coincidence that Hyderabad Public School, often called HPS, boasts such a formidable list of alumni. It was founded all the way back in 1923 and was modeled after Eton, and was meant to be a means for the the children of the Jagirdars of the seventh Nizam of Hyderabad to attain a world-class education. The land for the school was donated by the Jagirdars, and the first batch consisted of 5 students and 6 teachers under principal H.W. Shawcross.
The School has come a long way since then. When the Jagirdari system was abolished after independence, admission to the school was open to all castes and creeds, and India's first President, S Radhakrishnan, became the Chairman of the trust. The school was boys-only till 1984, when it admitted its first girl student. Today, the school is spread over 152 acres, and enrolls 3,200 students from PP1 to Class 12. 
And Hyderbad Public School seems to make sure its students are well looked after. Its 155 faculty members are carefully chosen, and it makes sure that its students can actively take part in extra-curricular activities. HPS has seven — yes seven — full length football fields, a hockey field,  three basketball courts, a cricket ground with its own stadium, tennis, volleyball and throw-ball courts and a even its 400 meter, 8 lane athletic track. Students enact Broadway-like musicals in its theater, and the campus is also home to a world war era fighter jet.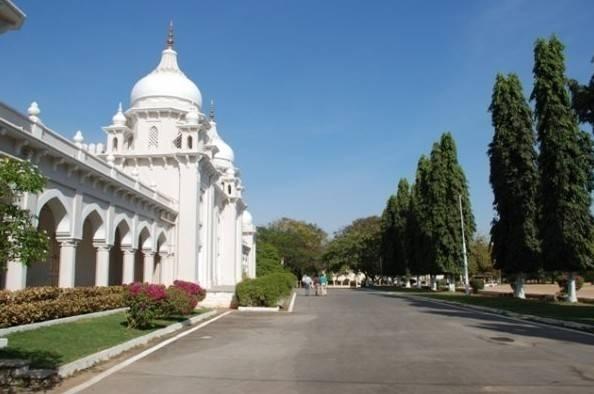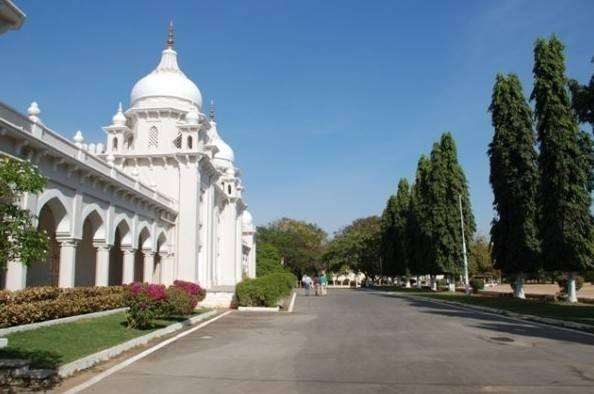 Which makes it no surprise that the school has produced famous alumni people in several diverse fields, not just business. Cricket commentator Harsha Bhogle studied here, as did MTV VJ Nikhil Chinappa. The school has also provided some cinema stars — it is the alma mater of Telugu actor Nagarjuna and Vivek Oberoi. And given its heritage, it's also a favorite of the political class –former Andhra Chief Minister Kiran Kumar Reddy, Hyderabad MP Asaduddin Owaisi, and Parliamentarians Ajay Kumar, Pallam Raju, Bapi Raju Kanumuri all studied here. And to add a dash of glamour, former Miss India Diana Hayden is also an alumna.
It's a fairly incredible bunch of personalities to have come from the same school, but perhaps HPS's most striking achievement is producing 4 simultaneous CEOs of major corporations. India has been making a name for itself in producing top CEOs, but to have four of them from the same school in Hyderabad is remarkable.