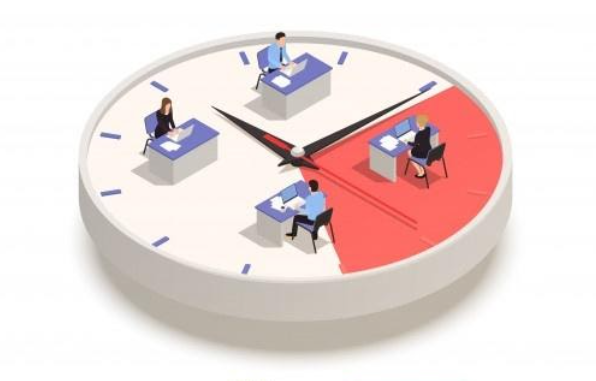 Some of the top financial business leaders of India have managed to build large and successful businesses by following a steady path. They have enshrined their values in their work and have inspired others to do the same. Such commitment and dedication are the products of self-discipline. Leadership is a journey and not a goal in itself. It is about values and actions and comes from a relentless pursuit of ideals and ideas.
This consistency comes from discipline.Inspirational leadership comes from a place of action. What we mean by this is that self-discipline and leadership are interlinked because people are not inspired by what you say but by what you do. Leading by example needs management of your time, action, and thoughts. This comes when you have learned the art of self-discipline.
What is Self-Discipline?
Self-discipline is the ability to align one's thoughts, actions, and words with one's value system. This is not a decision one can make at the spur of the moment. It takes years of awareness and conscious actions. As a leader of an organisation or a team, you need to manage hectic schedules, unanticipated market forces and external influences. This is where setting priorities or values and unrelenting pursuit of these priorities help.
Let us take the example of some of the top financial business leaders of India, such as Ratan Tata, Sanjiv Bajaj, and Kumar Mangalam Birla. These leaders are known for their passion for excellence and their self-discipline.
Characteristic of Self-Disciplined Leaders
Pursue passion – Global thought leadership comes from passion. It is only when you work towards achieving your dreams or the dreams you have for the people around you, society, and country that you can bring in an element of self-discipline.  
Learn to remove distractions – Distractions can come in many forms. From setbacks to health worries and woes, from technical or process bottlenecks to time management, from social media critics to ,concern and anxiety – everything that takes away your focus from the goal can be a distraction. Learning to keep these away help you on your path to self-discipline and leadership.
Listen – One act of self-discipline that can very easily be inculcated is listening. When you listen to people from all levels, you know the practical challenges that are faced across the organisation and even find solutions to many of these. Listening is an act of self-discipline.
Make tough decisions – Quite often, leadership is about making difficult decisions. These can be at personal, team, organisational, or business levels. This ability to make decisions that have significant impacts can only come from discipline.
Believe in persistence / Belief Perseverance – Self-discipline is all about persistence, not letting challenges and setbacks hold you back. Some of the greatest innovators and leaders have faced a series of failures before they tasted success. Training yourself to stay motivated is what makes you a great leader.
Reward and celebrate – Self-discipline and leadership does not mean you must be tough on yourself. Rewarding yourself for a job well done, celebrating the achievement of small milestones can keep you motivated. Recognising the achievements of those around you and celebrating your team will help keep your team both focused and willing to contribute their very best.
Conclusion:
Self-discipline is admittedly tricky. It is, however, a skill that can be developed over time. It is what set apart some of the best, most effective leaders from others. Some of the country's best national and business leaders have demonstrated to us the importance of self-discipline. Not only does it make us better at managing our own lives, but it also is what sets us apart as role models and inspiring leaders.