The recent face-offs between the Indian government and Twitter, and the controversy around Amazon's web series Tandav, seem to have precipitated into a new set of guidelines issued by the government for social media firms, digital news outlets, and OTT platforms.
The Indian government today notified a set of policies for online content. "Social media is welcome for doing business in India, but such content is coming on social media, which cannot be called civilized in any way. Such complaints came to us a lot. A forum should be there for the problem of social media users," Union Minister for Information and Broadcasting Ravishankar Prasad said at a press conference.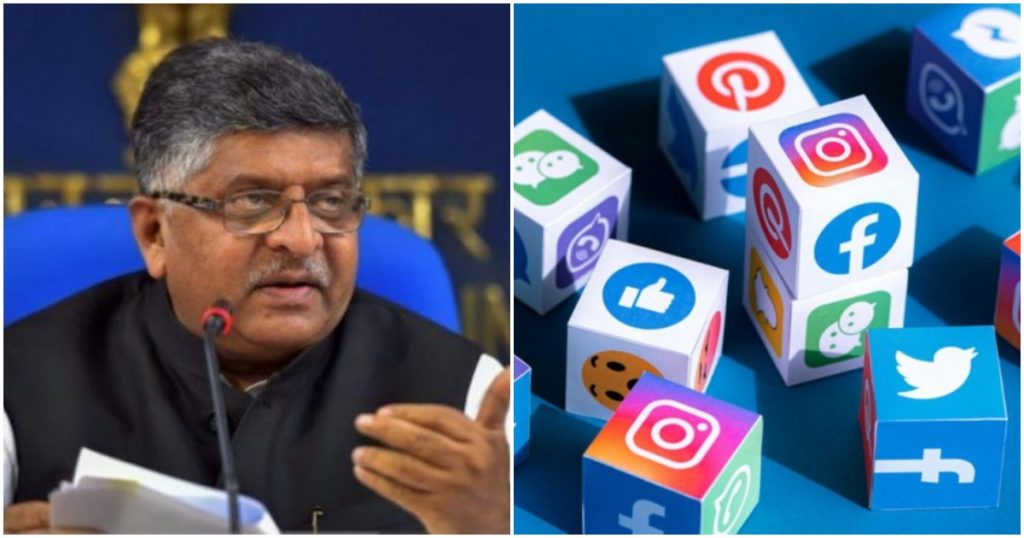 The new guidelines will apply to major social networks. Under the new guidelines, social media companies will have to appoint a Chief Compliance Officer, who shall be responsible for ensuring compliance with the Act and Rules, a Nodal Contact Person for 24×7 coordination with law enforcement agencies and a Resident Grievance Officer who shall perform the functions mentioned under Grievance Redressal Mechanism. All these people will have to be citizens and residents of India. Thus far, Indian users had no Indian representatives to turn to in case they had issues to raise with global social networks.
The Twitter episode, in which Twitter had refused to take down accounts which could've led to real-world violence around Republic Day, also seems to have prompted the government to have greater control over social media networks. "If there are complaints against the dignity of users, particularly woman that exploits their private parts of individuals or nudity or in sexual acts, impersonation, etc, you will be required to remove that within 24 hours," Prasad said. Social media platforms will also have to remove content not later than 36 hours after a government or legal order.
Additionally, social media firms will have to disclose the first origin of "mischievous" messages. "This should be only in relation to sovereignty and integrity of India, the security of the state, public order, relations with foreign states, or rape, sexually explicit content etc," Ravishankar Prasad said.
There are also regulations that have been introduced on OTT platforms, including Netflix, Amzon Prime, and online news publications. OTT platforms would self-classify the content into five age-based categories- U (Universal), U/A 7+, U/A 13+, U/A 16+, and A (Adult). Platforms would be required to implement parental locks for content classified as U/A 13+ or higher, and reliable age verification mechanisms for content classified as "A". Publishers of news on digital media would be required to observe Norms of Journalistic Conduct of the Press Council of India and the Programme Code under the Cable Television Networks Regulation) Act thereby providing a level playing field between the offline (Print, TV) and digital media. They will also have to abide by a Code of Ethics, and a create three-tier grievance redressal framework. The self-regulatory body would be headed by a retired judge of the Supreme Court or of a High Court, or by a person of eminence from the relevant field, and can issue advisories to the publisher. 
These regulations follow major controversies around social media networks in India and the world. Many international governments, including France and Germany, have said that social media platforms are becoming too powerful after these platforms had simultaneously decided to ban US President Donald Trump. It had then become apparent that social media platforms were answerable to no one but themselves, and could dictate what was free speech and what wasn't. India appears to have responded, and aimed to prevented American tech firms from dictating what's free speech and what's not in India — under the new regulations, social media companies will be answerable to Indian citizens around why their content was censored or removed from their platforms. These are all good rules on paper, and put power back into the hands of common citizens against big tech, but it remains to be seen how well they end up being implemented before the impact of these policies can be fully assessed.